Customer Support
Customer Support
Let Us Help You
---
Chat with Us
Our team is online from Monday to Friday from 08:00 to 17:00.
Write to Us
Reach the right person the first time. Our contact forms will help you.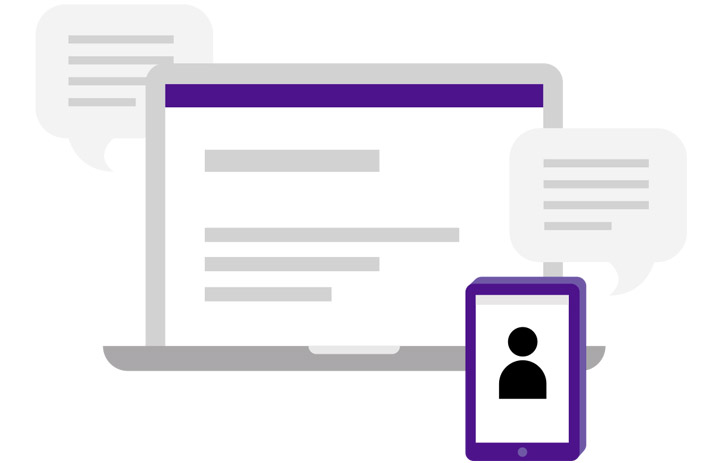 Call us
Our customer support is available 24/7
Tel: 08000 33339 (Toll Free)
Alternative contact number:
+27 10 300 1444
Frequently Asked Questions
To update your billing information, please phone Customer Service

To request a billing adjustment please contact Customer Service.
The sender, the recipient, or a third-party can file a claim. A letter of authorization is required if a recipient or third party to make a claim.
If you email the claim form to us, you will receive acknowledgement of the email and regular updates on the status of your claim.
Concealed loss, damage, and delay claims must be filed within 21 calendar days of the delivery date. Nondelivery or misdelivery claims must be filed within nine months of the shipment date.
Applying for a FedEx account is easy. You can visit our open an account page or call Customer Service.
In order to ship online using FedEx Ship ManagerTM at fedex.com, a FedEx account and a fedex.com login are required. You can first open a FedEx Account and then get a fedex.com login.
If you want to ship online using the full range of FedEx Ship ManagerTM services on fedex.com, a FedEx account and a fedex.com login are required. Visit our Open an Account page or call Customer Service and then you need to register for a fedex.com login ID and password.
For more information on what you need to ship a package, visit our online Service Guide.

FedEx Express® offers reliable, time-definite delivery of your most urgent shipments to more than 220 countries and territories around the world, all backed by our Money-Back Guarantee. Go to International Services to select the service that meets your needs.
Yes, it's easy to prepare your shipments online. If you already have a FedEx account number, logon to FedEx Ship Manager at fedex.com to process your shipment. Print out your shipping labels on a laser printer, and you're ready to ship.
Find out everything you need to know before you ship any package through our comprehensive online Tools for Shipping.
Generally it is not possible to change the service type or commitment of the shipment once it has been shipped.
The window for cancelling a shipment is quite tight, but shipments can be cancelled using FedEx Ship Manager at fedex.com. Logon to FedEx Ship Manager at fedex.com and click on the Ship History tab. Select the shipment and click on the Cancel button.
Yes. FedEx Ship Manager at fedex.com allows you to reprint shipping labels and/or international documentation. FedEx labels and documents may be reprinted up to 12 hours after they are processed or until midnight local time (whichever comes first). Click on the Ship History tab, select the shipment, and click on the Reprint button.
If you have the package tracking number, you can access the delivery city and signature information on fedex.com using the Track a Shipment application.

If you need further detailed delivery information, including exact address, please call us at Tel: 08000 33339 (Toll Free).
Yes. Please ensure you keep a record of your booking number. If a booking number is not available, please contact FedEx Customer Service.
You must have an account number to order supplies. Typically, FedEx will ship your supplies for delivery anywhere you designate within 3-4 business days.
This is not possible. Please cancel the original label and create a new one.
Yes, you can request a refund or credit of your transportation charges if your shipments do not arrive by the delivery commitment time as published on fedex.com. For more information, please visit the fedex.com Service Guide and look for the money-back guarantee in the Terms and Conditions section.
Using our online tools is the best way to determine transit times for your shipments. Please go to the Get Rates & Transit Times application on fedex.com.
In most cases, FedEx will attempt to deliver your package three times before returning it to the shipper.
When the courier is unable to leave your package, he/she will leave a Delivery notice on your door, informing you the AWB# and next delivery attempt. You can also call customer service hotline to specify your available date/time or to hold the shipment at FedEx station for your self-pickup.

Packages in the FedEx system receive scans at various points between pickup and delivery. It is not unusual for a package to go for more than 24 hours without a scan while in transit – your package may be traveling as intended. For further assistance, please contact FedEx Customer Service at Tel: 08000 33339 (Toll Free).
If there are no scans for the tracking number entered, contact your shipper to verify the tracking number is correct. If you are the shipper, and it has been more than 24 hours since you dropped off the shipment or had the shipment picked up, please contact us at Tel: 08000 33339 (Toll Free).
We are able to provide the estimated delivery date information for many of our shipments. When the shipment encounters a delay or an exception in handling, we may not be able to accurately state when we expect the package to be delivered.
This information notes that there was an exception to the traditional in-person courier delivery. For example, perhaps no one was at the destination address so it was not left and delivery will be reattempted, or it was left without a signature because we had prior approval from the sender or recipient to do so.
You can choose from the following options:

- Arrange for a courier pickup by calling Customer Service

- Schedule a regular pickup with Customer Service

You can arrange for a courier through pickup online or by contacting FedEx Customer Service at cs-phone-number.
If you ship many packages each week and would like to schedule a regular pickup, please contact us.
Shipments in FedEx-provided packaging are not currently subject to dimensional weight pricing. Dimensional weight is a calculation of a shipment's weight based on the dimensional weight instead of its actual weight. To obtain a rate quote, you will need to provide shipment dimensions along with the actual weight of your shipment.
For all FedEx Express shipments to another country, dimensional weight is calculated by the following formula: Length x Width x Height (all in cm or all in inches)/ factor number, which is provided by FedEx.
FedEx reserves the right to assess transportation charges based on dimensional weight for all shipments.

Yes. Only one reroute request per package is allowed to change a delivery address from what was originally on the air waybill or shipping label. The shipment reroute must be authorized by the sender.
A reroute includes a change to any one of the following:
From one street address to another in the same city/state
From Hold at FedEx Location instructions to a request for a delivery
From delivery instructions to a request for Hold at FedEx Location
From one Hold at FedEx Location to another in the same city/state
To reroute a shipment, call Customer Service and provide the following information:
The new destination address and contact telephone number for the recipient.
Please note that the FedEx Money-Back Guarantee does not apply to shipments that are rerouted.

Yes, additional restrictions and fees may apply. There is no extra charge to hold packages for pickup instead of delivery; however, the person authorized to pick up the package will need to present a photo I.D. The FedEx Money-Back Guarantee does not apply to shipments that are rerouted.
FedEx reserves the right to determine the mode of transportation (including air, ground, or other carriers) to get your shipment to its new destination as quickly as possible. FedEx will attempt to honor the new delivery request, but verification and handling procedures may result in delays.

We suggest that you explore the About FedEx section of the FedEx website. About FedEx offers a wealth of information about FedEx, press releases, and more.