TRENDS & INSIGHTS
     MARKET INTELLIGENCE
Spotlight on… Gen Z in the U.S.
Generation Z – the first truly digitally native age group – are growing their spending power. We take a look at what they want, how they shop – and what it means for SMBs in Europe.
Executive summary
Gen Z consumers in the U.S. have growing spending power
But different shopping habits to older generations. It's important to take this into account when thinking about your sales strategy for this market.
Gen Z consumers are less likely to use marketplaces such as Amazon than older generations are.
Plus, they're more likely to use alternative payment methods, such as 'buy now, pay later'. Offering a range of payment options, including digital services, could make your business more attractive to these customers.
They use social media to research products and connect with brands
But they use newer platforms such as Snapchat and TikTok to do so. Factoring this (and other generational differences) in when planning your marketing could be rewarding.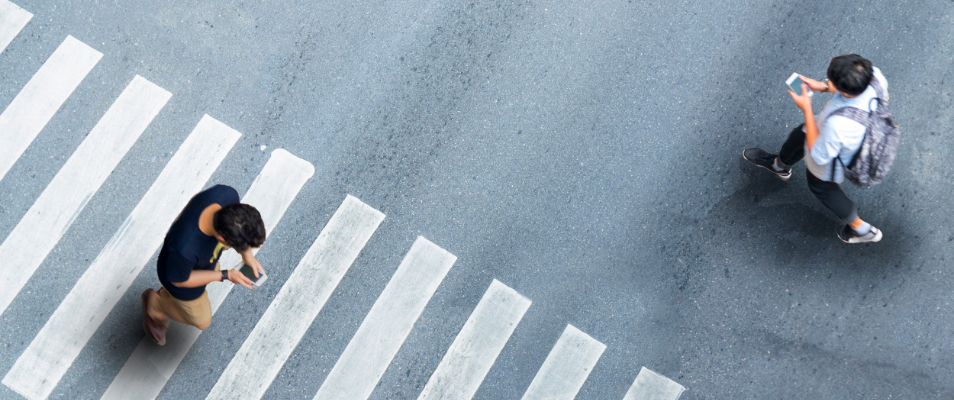 Born between 1997 and 2012, the U.S.'s Gen Z consumers are coming of age. With the oldest among them set to turn 25 this year, their purchasing power is on the rise – having hit an estimated $323bn in 2021.1
But to reach this emerging demographic, businesses may need to rethink their approach. After all, Gen Z are not simply mini-millennials: they have own identity and distinct consumer traits. And according to data from Pew Research Centre, they represent the most racially diverse and most educated generation in U.S. history.2
Gen Z at a glance

Gen Z account for a fifth of the U.S. population3
The size of the U.S. Gen Z population – similar to the total population of the UK3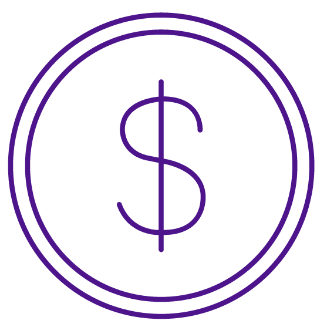 The estimated spending power of Gen Z consumers in the U.S. in 20211
How do U.S. Gen Z consumers shop?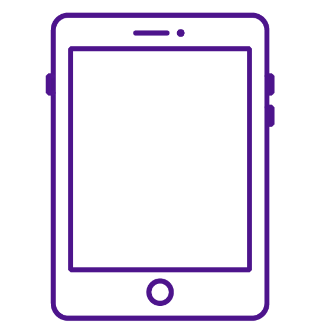 They steer away from marketplaces
Unlike their parents, Gen Z are eschewing e-commerce marketplaces such as Amazon, in favour of shopping directly with a brand or via peer-to-peer sites such as Ebay or Depop. 37% of U.S. Gen Z shoppers claim to use sites like Amazon, compared to 67% of Gen X and baby boomers.1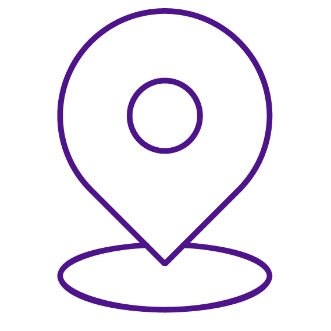 They visit physical stores
Gen Z consumers are comfortable making purchases on any device or any channel – but they are much more likely to buy in brick-and-mortar retail environments than their millennial counterparts.4 In a 2019 survey, 81% of 14-24 year-olds said they preferred to shop in-store – with 58% saying it gave them a chance to switch off from digital media.5 That means looking for local retail partners with a network of stores could be a smart strategy.
They use different payment methods
Gen Z consumers are less likely to use credit cards: 27% reported using credit cards compared to 48% of baby boomers in a recent survey.6 On the other hand they are more likely to use 'buy now, pay later' (BNPL) services. eMarketer projects that 44% of 14-25 year-old digital shoppers will use BNPL services at least once in 2022.7 And Gen Z is also predicted to account for more than 4 million of the estimated 6.5 million new digital wallet users per year in the U.S. between 2021 and 2025.8 With this in mind, offering a range of different payment options could help you better serve this market.
What do Gen Z want?
To stand out as individuals
Brand labels are less important to them than stand-out products that allow them to express their creativity and individuality.4, 9
To spend on purchases that help them enjoy their everyday lives
Like millennials, Gen Z consumers spend on experiences – in particular entertainment. Similarly, they'll spend on products related to their hobbies.4
To spend with businesses that align with their values
According to McKinsey's experts, U.S. Gen Z consumers heavily research who they're buying from and prefer to have a deep understanding of where their money is going.9 Similarly, a 2019 study found that 90% of Gen Z consumers believe companies have a responsibility to address environmental and social issues.10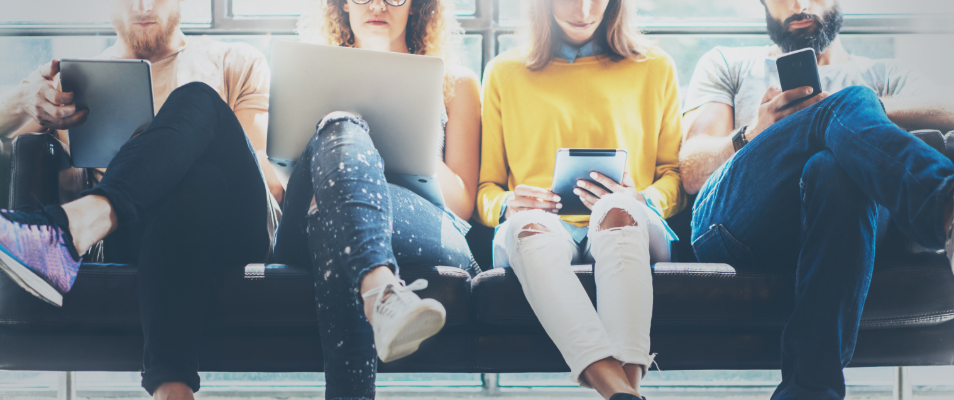 Some 39% of U.S. 18-23 year-olds say social media is the biggest influencer of their purchasing decisions.
Gen Z on social media
As the first truly digital native generation, social platforms are a part of life for Gen Z. Facebook, YouTube and Twitter were all founded before the first of this generation had their tenth birthday. Around 95% of the mobile phones owned by this age group are smartphones.11 In fact, the average Gen Z consumer got their first smartphone by the time they turned 12.12
After millennials, they are the second most likely to have bought products on a social media platform, with 43% of 18-24 year-olds in a recent survey saying they had made purchases this way.13
But businesses should look beyond the hard sales figures to see the full value of social media when it comes to reaching this generation. Some 39% of U.S. 18-23 year-olds say social media is the biggest influencer of their purchasing decisions.4 And nearly three quarters (72%) of Gen Z college students said they were more likely to buy from a brand they follow on social media.14
However, SMBs hoping to reach these consumers may need to adjust their social media strategy. Gen Z prefer Snapchat and TikTok to other platforms – illustrated by TikTok now being ahead of Instagram in the number of Gen Z users in the U.S.15
Which social platforms are the most popular among Gen Z users in the U.S.?15
Three next steps
If you think U.S. Gen Z consumers could be an exciting growth market for your business, here are three things to consider.
1. Really think about who they are
Gen Z consumers shouldn't be categorised as just a younger version of Millennials. There are distinct differences, and it's important to be aware of them because they are having an impact on the items being sold to them. For instance, many Gen Z consumers are challenging traditional gender norms and want to see that reflected in the products they buy – and businesses are responding as a result.16 For SMBs looking to win their own U.S. Gen Z customers, understanding as much as you can about this demographic – and tailoring your offer appropriately – could prove to be rewarding.
2. Communicate your purpose
Gen Z are engaged in the world and want the businesses they shop with to stand for something bigger than themselves. More than half (51%) of 18-23 year-olds in a Forrester survey said they will always research a company to ensure it aligns with their position on corporate social responsibility before making a purchase.17 Making sure your proposition aligns with their values could be an important part of your strategy.
3. Expand your social media strategy
Launching a presence for your business on a new social media platform can be a significant investment. But for those serious about reaching young customers in the U.S., publishing on TikTok or Snapchat could pay dividends. Just be sure to strike the right tone with the content. These consumers know when they're being marketed to and demand authenticity from brands.18
---
Sources
1. Gen Z leads changing consumer shopping habits, motivations | CGS, Aug 2021
2. What We Know About Gen Z So Far | Pew Research Centre, May 2020
3. Resident population in the United States in 2020, by generation | Statista, July 2020
4. The young and the restless: Generation Z in America | McKinsey, March 2020 – (M)
5. Gen Z shopping habits can fuel a brick-and-mortar resurgence, report says | CNBC, Sept 2019
6. How Gen Z shops and pays | Oliver Wyman, June 2021
7. Almost 75% of BNPL users in the US are Gen Z or millennials | Insider Intelligence, June 2021
8. Contactless payment users to surpass half of all smartphone users in U.S. by 2025 | TechCrunch, April 2021
9. Meet Generation Z: shaping the future of shopping | McKinsey, August 2020 (MK)
10. The influence of 'woke' consumers on fashion | McKinsey, 2019 (MK2)
11. Gen Z and Gen Y: What do they want from a smartphone? | Kantar Worldpanel, March 2020
12. Generation Z News: Latest characteristics, research, and facts | Insider Intelligence, July 2021 (II2)
13. How different generations use social media—and what this means for your business | Sprout Social (S)
14. How brands can use social to connect with Gen Z | National Retail Federation, July 2020
15. More Gen Zers now use TikTok than Instagram in the US | Insider Intelligence, May 2021
16. Gender norms in retail alienate Gen Z | The Robin Report, 2019
17. 'Post-truth' climate impacts Gen Z's conflicting brand perceptions, Forrester says | Marketing Dive, Jan 2021
18. Brands market to Generation Z on TikTok | Platform magazine, November 2020
---
You might be interested in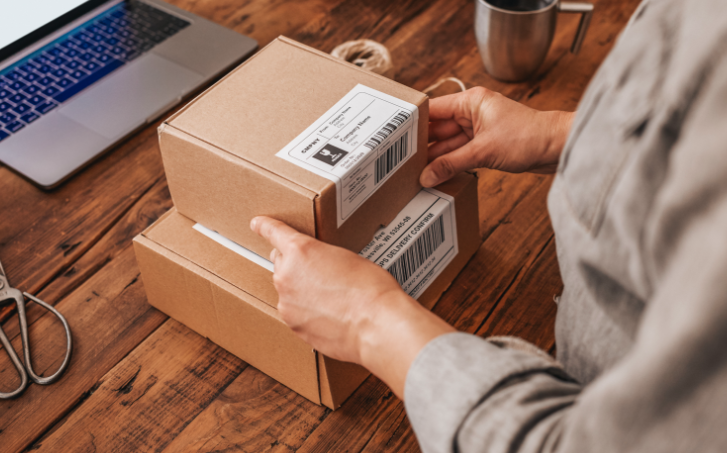 INNOVATION & GROWTH
5 ways to grow your average basket value
From bundling products to free shipping thresholds, these strategies could encourage your customers to buy more.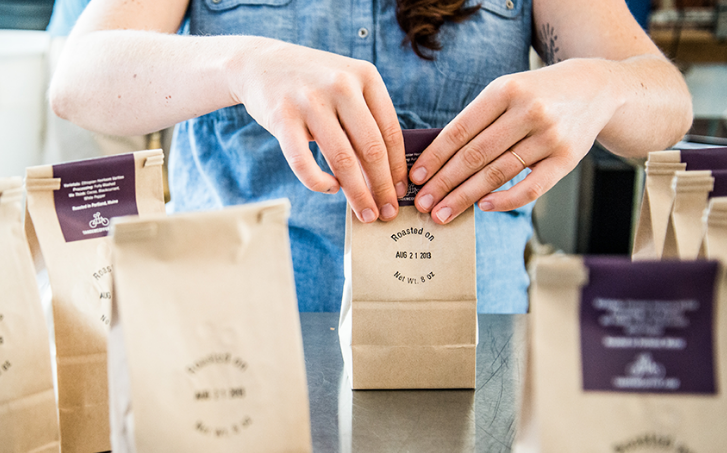 VIEWS & VOICES
Finding the most sustainable packaging for your product
Packaging is a major source of waste for e-commerce businesses, but its environmental impact can be reduced.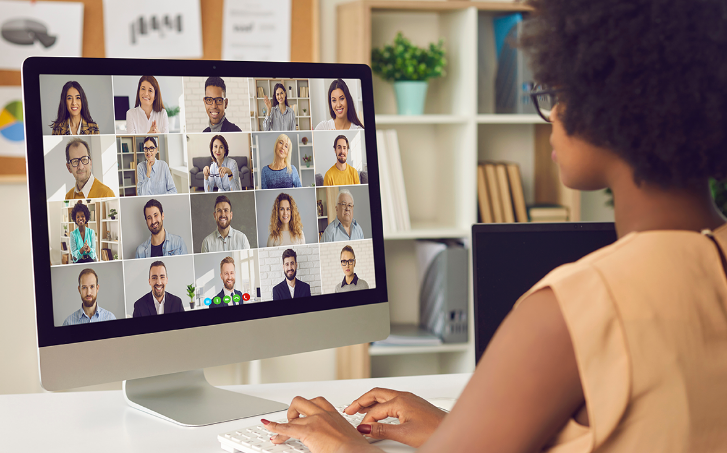 GUIDES & TOOLS
Hybrid working: how to maintain your company culture
Check out these simple tips to help keep your company culture thriving.