Agile Network
Agile Network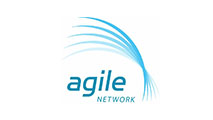 A comprehensive enterprise platform that helps some of the largest worldwide commerce/distribution companies save money and ship better, AgileElite replaces disparate manual processes and poorly or non-integrated shipping machines and carrier provided software.
eCommerce, Order Management
US, Canada, Europe, Asia-Pacific, Latin America
Small, Medium, Large, Omnichannel
eCommerce, multi-channel retail, 3PL, warehouse
Connections with marketplaces, platforms, and carriers, customizable, flexibility
Import and manage orders from unlimited selling channels on any plan, Batch print hundreds of labels with our cloud-based solution, Returns made easy with customer-initiated returns portal
DESCRIPTION
Agile offers transportation management software (TMS) product solutions along with professional transportation management systems that implement cost-effective inbound and outbound solutions with one goal in mind: ship better, save money. Whether you ship 3 or 300,000 parcel and freight shipments each day, Agile has the TMS software to fit your needs and budget. Agile delivers simple solutions to complex problems. Simply point and click, and you can measure carrier performance, plan routes, execute shipping, track down to line item detail, and settle carrier invoices with integrated audit and payment services.