Follow these instructions to help ensure safe transportation of your bike and bike parts.
Steps for how to ship a bike
When shipping bikes or other fragile or unique items, we can handle all the packing for you to ensure protection and peace of mind. Follow these steps to get your shipment ready to take to a FedEx location.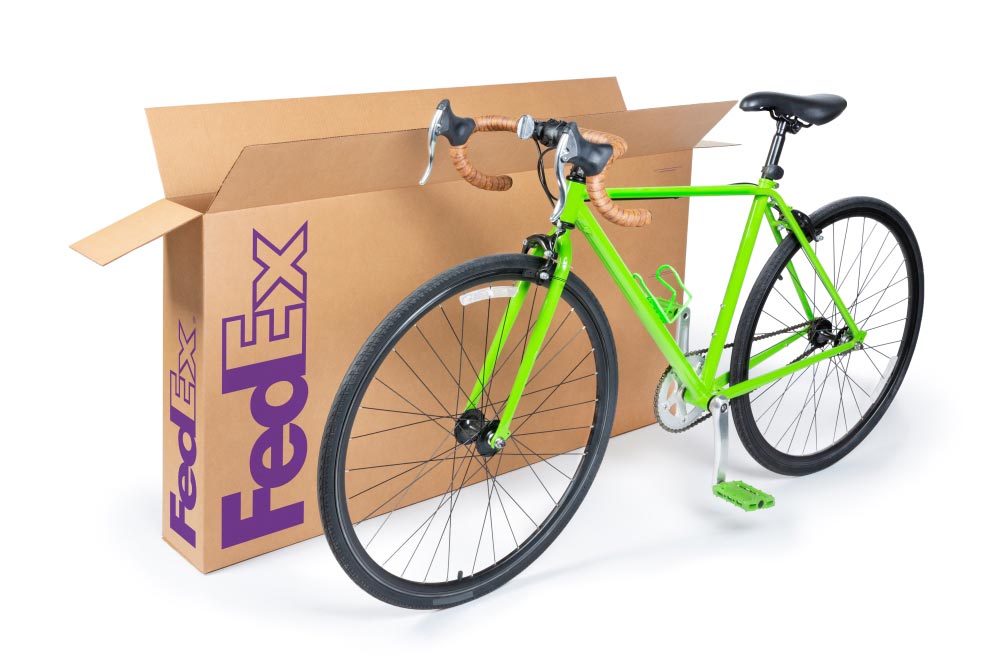 ---
Thoroughly breakdown/disassemble the bike before visiting a FedEx location. This includes tires, pedals, handle bars, seats and any other items that need to be removed to ensure the bike and its component fit properly in the shipping box. The max weight for shipping bicycles is 95lbs.
*Some bike manufacturers have custom boxes for bikes that weigh over 95lbs. Custom bike boxes weighing less than 150lbs are accecptable at FedEx locations.
---
2. Pack and ship at a FedEx location
Create a shipment at your local FedEx with your shipping information and a payment method. Pricing includes the right FedEx box solution, cushioning materials, and expert packing service.
---
3. Or pack and ship without visiting a FedEx location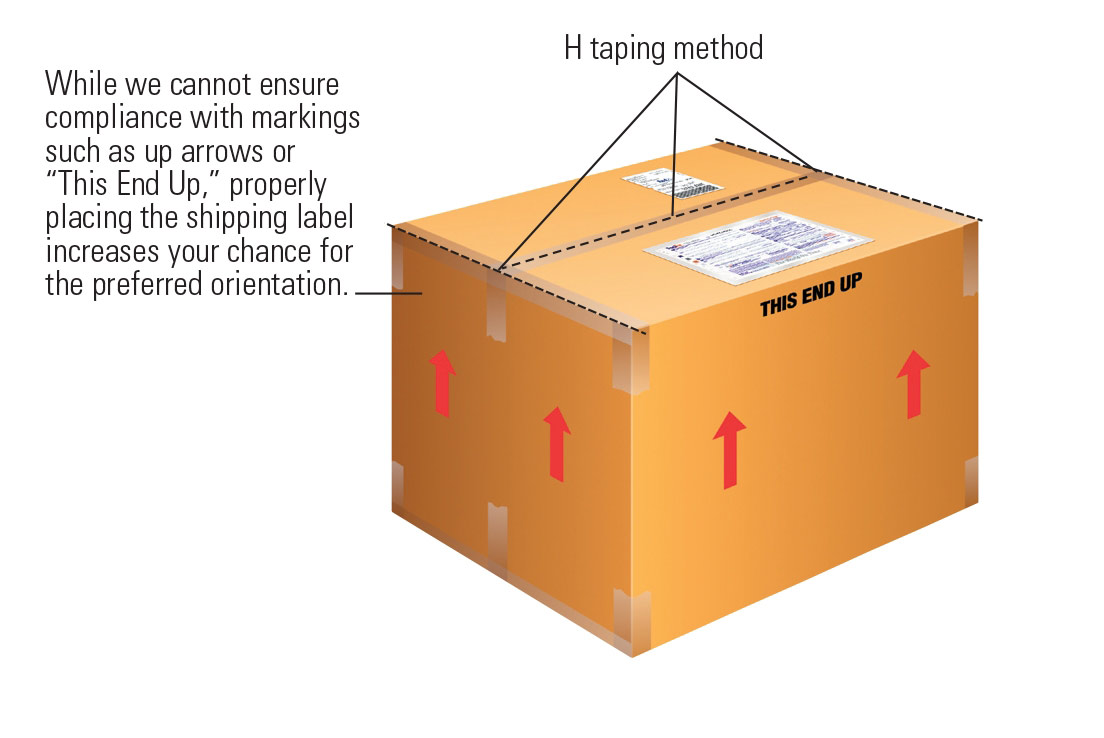 *Image is not a representation of the box size that should be used to package this item. 
Obtain a box for your shipment. Fill the bottom of the box with packing material such as loosefill peanuts or air-cellular cushion. Center the shipment inside the box and fill any empty spaces on all sides.
Using the H taping method, apply pressure-sensitive adhesive plastic tape to both the top and bottom of the carton to protect the package and its contents. Tape all seams or flaps.
---
NOTICE: This packaging information is provided to FedEx customers to help reduce loss or damage due to improper packaging. It is NOT intended to be a comprehensive guide for packaging items we accept for transit. We make no warranties, expressed or implied, regarding this information. Proper packaging is the sole responsibility of the shipper. For more information and comprehensive guidelines, contact the FedEx Dangerous Goods/Hazardous Materials Hotline at 1.800.GoFedEx 1.800.463.3339; press "81" or say "dangerous goods," then press "4" for the next available dangerous goods agent. (Outside the U.S., request to speak to a dangerous goods representative.) Refer to the current FedEx Service Guide for terms, conditions, and limitations applicable to FedEx® delivery services.