To help protect your artwork from damage during transit, follow these instructions for shipping.
Steps for how to ship artwork
When shipping artwork or other fragile or unique items, we can handle all the packing for you to ensure protection and peace of mind. Follow these steps to get your shipment ready to take to a FedEx location.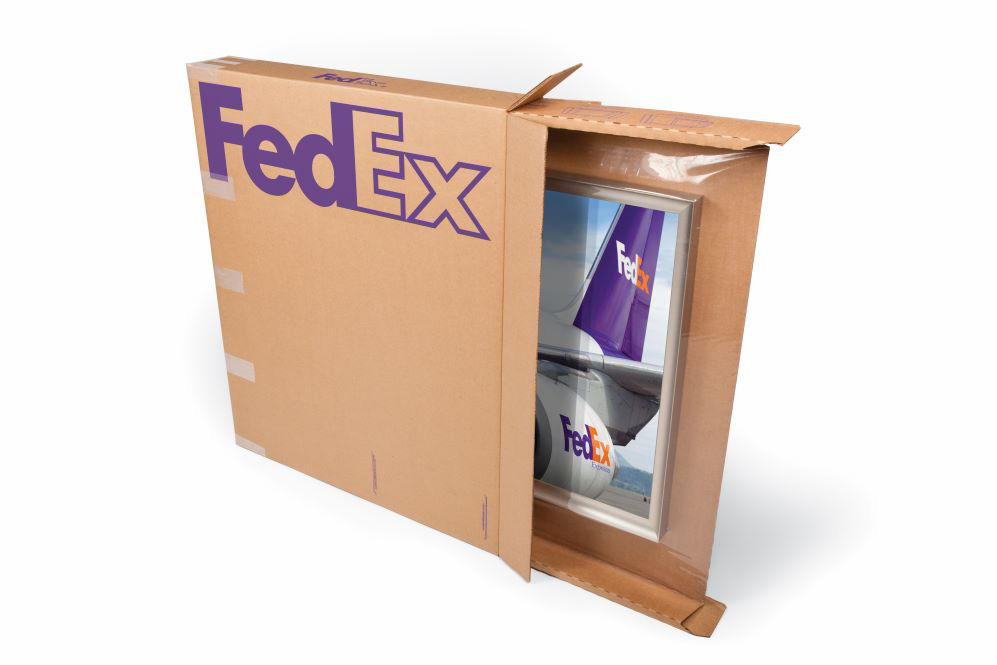 ---
We recommend shipping artwork that has a lower maximum declared value and limit of liability of no greater than $1000. If you are shipping artwork valued over $500, we offer Premium Art Boxes lined with a plastic protector and foam. This solution is perfect for highly valuable artwork. These boxes can even be reused for shipping and storage.
For customers with rolled posters or prints, FedEx offers tube boxes to ship these items. 
---
2. Pack and ship at a FedEx location
Create a shipment at your local FedEx with your shipping information and a payment method. Pricing includes the right FedEx box solution, cushioning materials, and expert packing service.
---
3. Or pack and ship without visiting a FedEx location
Pack and ship this item without visiting a FedEx Location. Take a look at our how-to video (English only), so you can pack your artwork like a pro.
---
NOTICE: This packaging information is provided to FedEx customers to help reduce loss or damage due to improper packaging. It is NOT intended to be a comprehensive guide for packaging items we accept for transit. We make no warranties, expressed or implied, regarding this information. Proper packaging is the sole responsibility of the shipper. For more information and comprehensive guidelines, contact the FedEx Dangerous Goods/Hazardous Materials Hotline at 1.800.GoFedEx 1.800.463.3339; press "81" or say "dangerous goods," then press "4" for the next available dangerous goods agent. (Outside the U.S., request to speak to a dangerous goods representative.) Refer to the current FedEx Service Guide for terms, conditions, and limitations applicable to FedEx® delivery services.