We are delivering for healthcare
We are delivering for healthcare
Medical shipping supplies and logistic services
Medical shipping supplies and logistic services
Patients, families, doctors and hospitals depend on your healthcare products and we recognize the trust you place in us to deliver—especially now, in the midst of the COVID-19 pandemic.
We know that your shipments require specific needs such as temperature and humidity control, as well as monitoring at all times. Our portfolio of express services adapts to your shipments of medicines * medical devices *, vaccines and clinical samples
Helping you carry on
Specialized boxes and packaging for healthcare
Specialized boxes and packaging for healthcare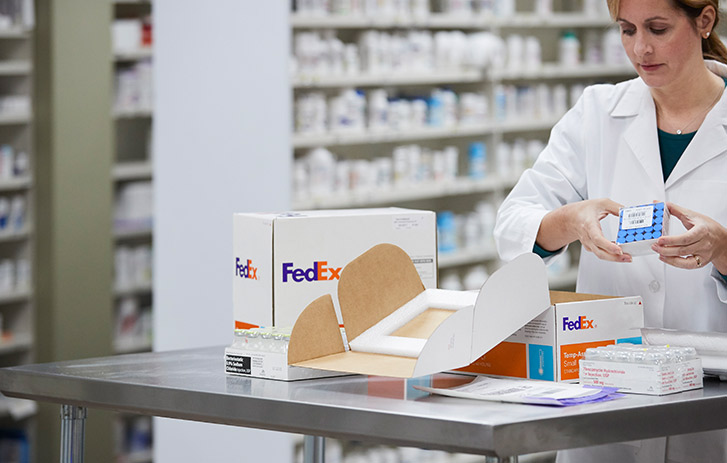 Step-by-step guide to packing
From packing clinical samples to frozen items with dry ice, we can show you all the necessary packing steps to help ensure your healthcare items arrive safely to
their destination.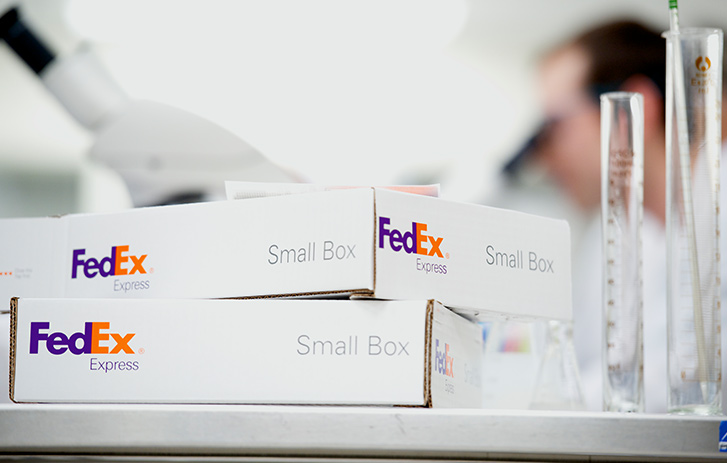 Free express packaging
For items that don't require temperature control, we offer multiple packaging solutions, including complimentary packaging when you ship with FedEx Express that you can order online.
Looking for more packaging options?
We're here for you with a range of solutions to fit your healthcare customers' needs.
We're looking out for you
Monitoring for your critical medical shipments
Monitoring for your critical medical shipments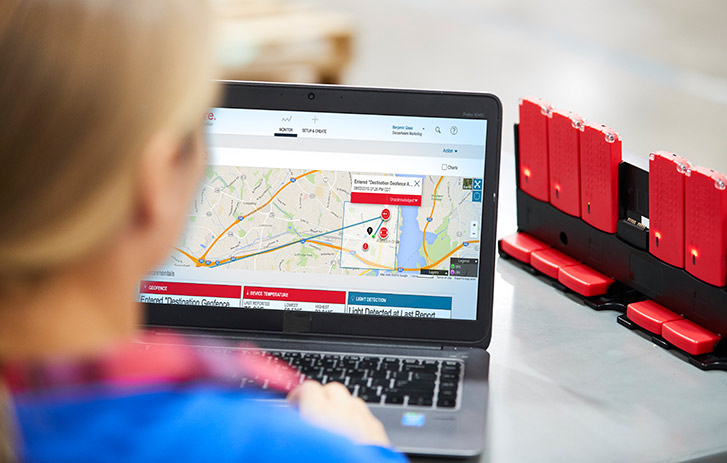 SenseAware Solutions
Monitor shipments in real-time with SenseAware by putting a tracking device in your critical healthcare shipments.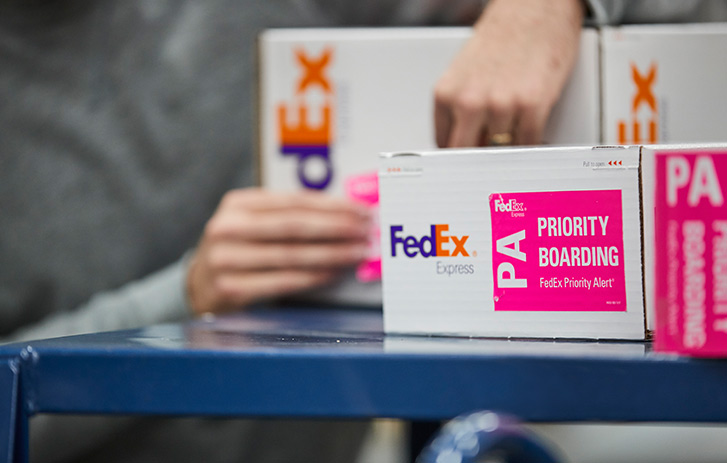 FedEx Priority Alert®
Get a global service analyst assigned to your account who provides around-the-clock support; advanced shipment monitoring; and more.
Healthcare professionals and patients need you now more than ever. That's why our healthcare shipping services experts are here to help your business deliver. Please don't hesitate to reach out to us. Contact your FedEx Account Executive for more information.