INNOVATION & GROWTH

     CLICKIFY
Pot Gang: How we got started in e-commerce
From building a brand to learning how to delegate, one founder explains how he got his e-commerce business off the ground
Today's e-commerce market is bursting with opportunities for prospective business owners.
Globally, its size is set to reach $7.385 trillion in 2025 – a 75% increase on 2020.1 What's more, it's never been more straightforward to set up an e-commerce business, thanks to the number of tools available to help first-time business owners do everything from create a website to manage orders.
Nonetheless, getting started can be daunting. We spoke to Sam Smith, founder of e-commerce business Pot Gang, to find out how he did it.
Find your opportunity
To start an e-commerce business, you first need to decide what you're selling. It might be a product that doesn't currently exist in the market, in which case you'll need to be confident that customers will buy it. Or it could be a product that is already in demand, but for which you can bring a point of difference – such as lower prices or innovative design.
Smith launched Pot Gang in summer 2020, selling kits to help beginner gardeners get started growing vegetables and herbs at home. His inspiration came from the hobby he had taken up in spring 2020 during lockdown: growing herbs and vegetables from his balcony.
"I got really into it and I noticed lots of other people were doing the same," he says. "All over my Instagram and Facebook, people were putting up pictures of their chilli plants or radishes. But at the same time, I realised that most people didn't really have a clue what they were doing. I thought there was a real opportunity to create something that made it easy for beginners to get into growing their own food."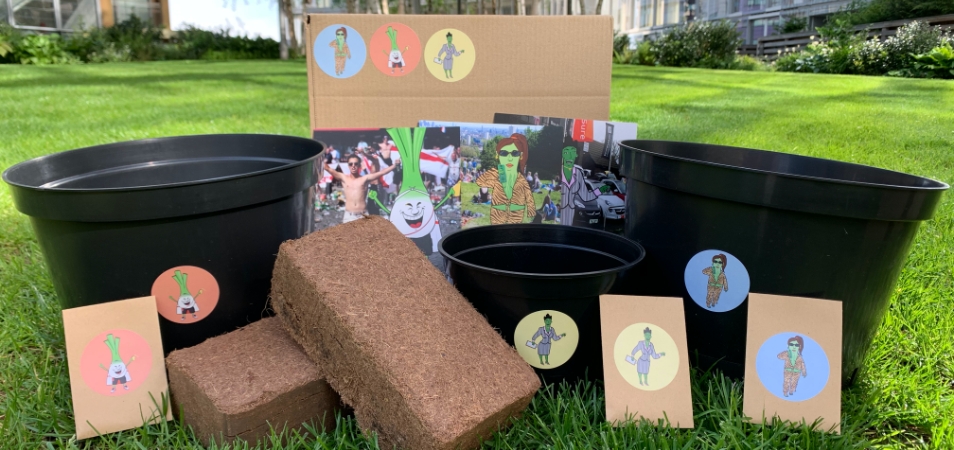 What is a subscription business?
A subscription business is one where customers pay a set price at regular intervals, in order to access or receive a product or service. It provides a business with regular – and predictable – income and can also help to build brand loyalty.
Make sure the business model works
Once you know what you're selling, you need to make sure the business model makes sense. Are you creating your own product, or buying in products from other businesses at wholesale price and retailing them at a markup? Is the product one that customers are likely to buy online? What are the costs involved and how long will it take you to make a profit?
Pot Gang's business model is simple: Smith buys the component parts, such as seeds, compost and packaging, from specialist suppliers, then the team packages up the kits and sends them to customers. "We were profitable from the beginning, and that gave us more money to reinvest into the business," Smith says.
He decided to launch Pot Gang as a subscription business, which offers the advantage of bringing in a regular revenue. But it makes sense for the customer, too, he says. "Each month you grow different things – in October, for instance, you might be planting garlic, but in March you would be planting tomatoes and chillies. [And] people like the idea of gradually building a veg garden or herb garden. They don't want to be overwhelmed with too much stuff in one go."
Build the brand
Marketing is one of the most important considerations for e-commerce businesses, and a key part of that can be creating a distinctive brand that is consistent across all sales and communications channels.
Smith wanted to position Pot Gang as a business that made gardening fun and accessible – and he needed to strike the right tone in its marketing and branding to do so. Along with an illustrator, he created a series of characters to represent each of the herbs and vegetables that customers can grow with their Pot Gang kits. These are printed onto the stickers and growing guides that are included in each box, as well as being used on Pot Gang's social media channels.
But building awareness of the brand and securing new customers is an ongoing struggle, he says.
"I think this will be our main challenge for a long time. It's a constant battle to keep pushing at that, and then once people have heard about you, it's warming them up to subscribe themselves or gift it to someone. That's the thing we're pushing for every day."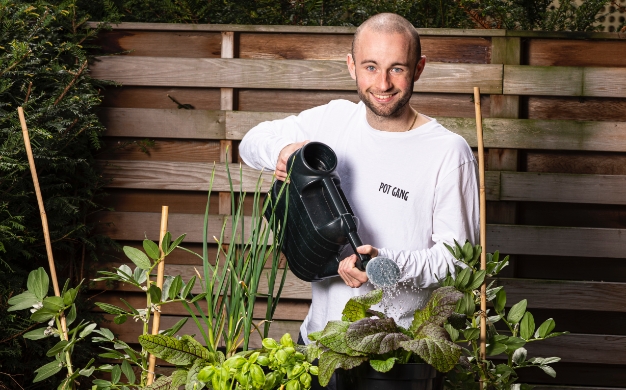 Although initially he was reluctant to give up control, Smith decided to outsource to a third-party fulfilment company, which he says has paid off.
Know when to delegate
Launching a new business often means doing a bit of everything yourself, but as it grows, it can be important not to get stuck on everyday tasks that can easily be done by someone else.
In the early days of Pot Gang, Smith and his girlfriend assembled the boxes themselves, and then began to hire students to work on order fulfilment. But between hiring and training part-time staff and maintaining quality control, Smith soon realised the system wasn't working.
Although initially he was reluctant to give up control, Smith decided to outsource to a third-party fulfilment company, which he says has paid off. "Now, it's going on in the background, we don't even need to think about it," he explains. "Orders come through and go on to their system, they're immediately packing them and sending them out."
The experienced staff at the fulfilment partner can pack the boxes more quickly and to a higher standard, he adds, plus the company can command better rates on packaging materials, which means Smith can save on costs.
What's more, it means the business can easily scale: "If we doubled in size overnight, they'd be able to handle the capacity," Smith says.

"Don't talk about what a good idea you have – get out there and move it forward,"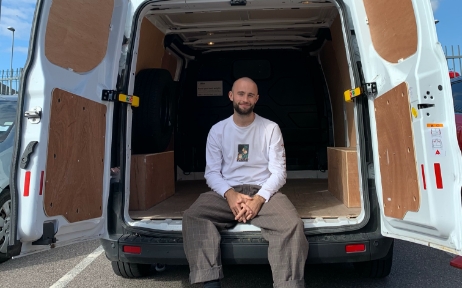 Get on with it
The e-commerce market is fast moving and competitive, so sitting on a great idea for too long could mean a competitor gets in there first.
While Smith had a clear idea about Pot Gang's target customers and branding, he didn't spend time developing a detailed plan before launching. Instead, he wanted to get started and learn as he went. Services such as Shopify allowed him to get an e-commerce store up and running quickly, and as the stock he needed was low value, he didn't require much upfront investment.
"I felt we may as well crack on, learn as quickly as we can from the beginning, then become more strategic further down the line when we have a bit more money to play with," he says.
He recommends other aspiring entrepreneurs do the same – whether that means getting a product in front of customers as quickly as possible and gathering feedback, or taking tangible action every day to reach goals such as securing funding.
"Don't talk about what a good idea you have – get out there and move it forward," he says.
Looking to get started in e-commerce? Get insight and expert tips in reaching your next e-commerce goal with The E-commerce Playbook from FedEx.
Disclaimer: The information provided on this page does not constitute legal, tax, finance, accounting, or trade advice, but is designed to provide general information relating to business and commerce. The FedEx Small Business Hub content, information, and services are not a substitute for obtaining the advice of a competent professional, for example a licensed attorney, law firm, accountant, or financial adviser.
---
---
You might be interested in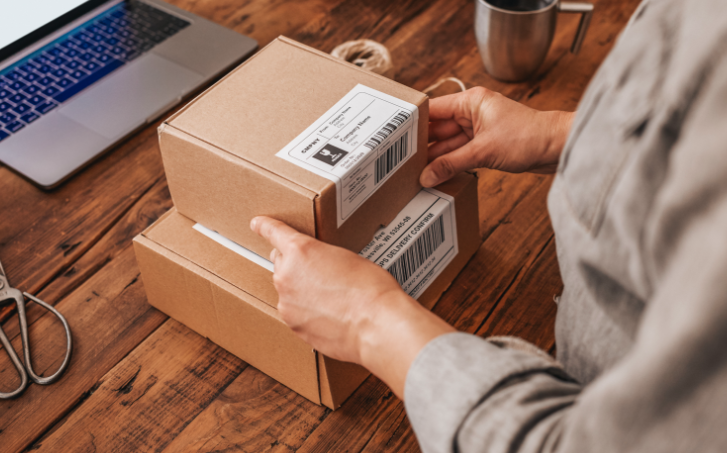 INNOVATION & GROWTH
5 ways to grow your average basket value
From bundling products to free shipping thresholds, these strategies could encourage your customers to buy more.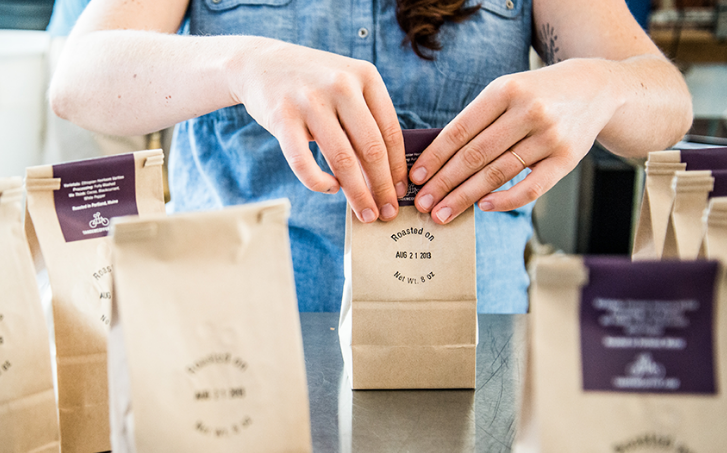 VIEWS & VOICES
Finding the most sustainable packaging for your product
Packaging is a major source of waste for e-commerce businesses, but its environmental impact can be reduced.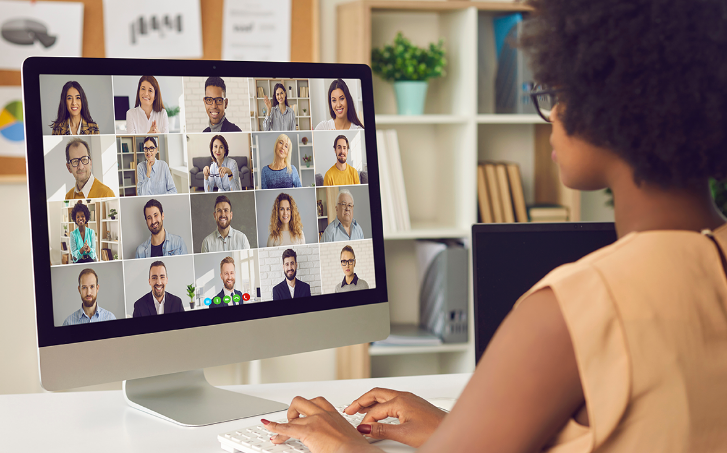 GUIDES & TOOLS
Hybrid working: how to maintain your company culture
Check out these simple tips to help keep your company culture thriving.