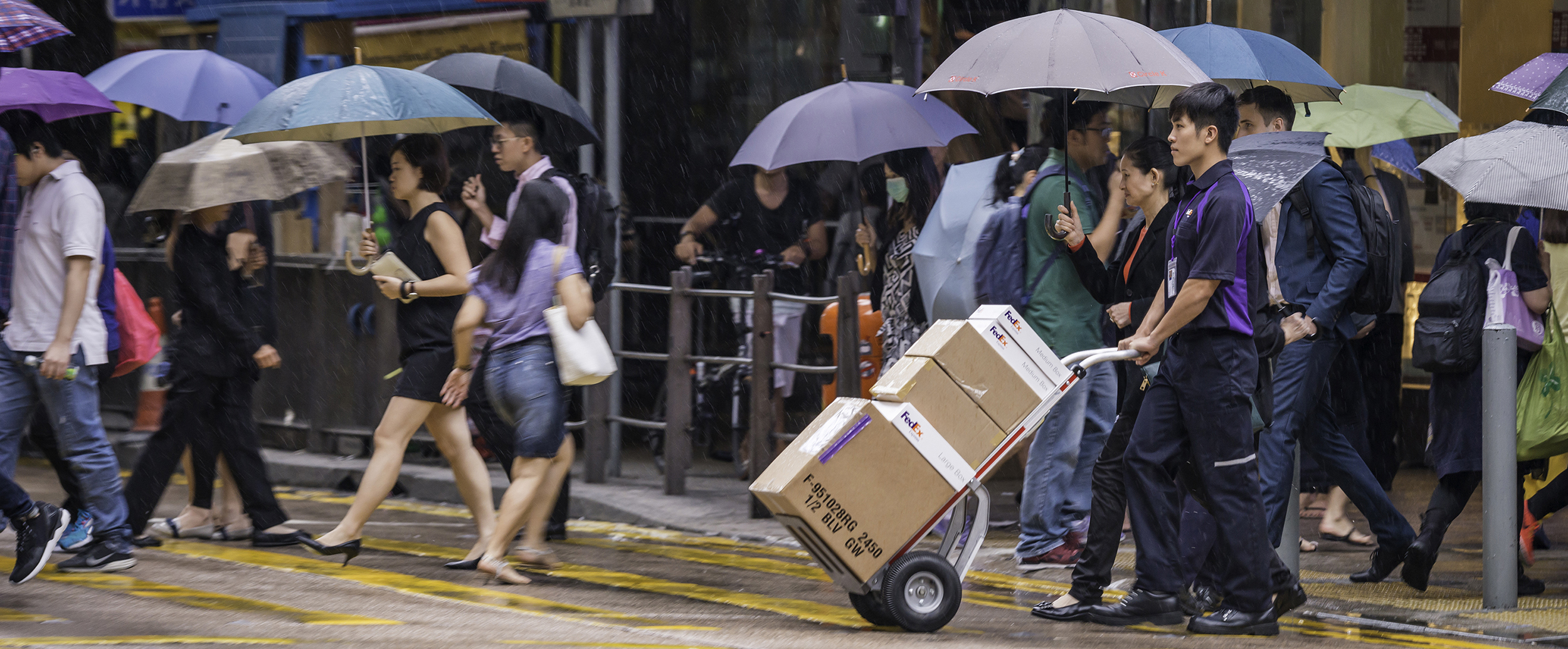 Service, Regulatory Updates and Important Notifications
Service, Regulatory Updates and Important Notifications
Service News
We are monitoring the impact of the COVID-19 outbreak. Stay connected with the service impacts here.
FedEx Technical support hotline service has resumed from February 17, 2020.
Please note the new service hours for the hotline and email support are as follows:

Country/
Territory

Technical Support Hotline Service Hours
(Local Time)

Technical Support Email
Service Hours

Australia

Mon-Fri, 0800 to 1800 (English language support)

Mon-Sun (inclusive of public holidays),
24-hour

(English/Mandarin language support)

China

Mon-Fri, 0800 to 1800 (Mandarin/English language support)

Guam

Mon-Fri, 0800 to 1700 (English language support)

Sat, 0800 to 1200 (English language Support)

Hong Kong
SAR

Mon-Fri, 0900 to 1900 (Cantonese dialect support)

Sat, 0900 to 1300 (Cantonese dialect support)

Japan

Mon-Fri, 09:00 to 20:00 (Japanese language support) 

Korea

Mon-Fri, 0800 to 1900 (Korean language support)

Sat, 0800 to 1300 local time (Korean language support)

Macau SAR

Mon-Fri, 0900 to 1900 (Cantonese dialect support)

Sat, 0900 to 1300 (Cantonese dialect support)

Malaysia

Mon-Fri, 0800 to 1800 (English language support)

New Zealand

Mon-Fri, 0800 to 1800 (English language support)

Philippines

Mon-Fri, 0800 to 1800 (English language support)

Singapore

Mon-Fri, 0800 to 1800 (English language support)

Taiwan,
China

Mon-Fri, 0800 to 1800 (Mandarin/English language support)

Thailand

Mon-Fri, 0900 to 1700 (Thai language support)

Sat, 0900 to 1300 (Thai language support)
Find out more about our Technical support service details from Contact Us.
Currently, medical device importers are required to obtain Food and Drug Administration Thailand (FDA) e-permit or LPI (License Per Invoice) in advance to complete the custom clearance process.
Effective February 14, 2020, FedEx Express Thailand is launching a new special support service to assist medical device importers in obtaining the requisite LPI. With our experience, dedicated team and agents, we can facilitate the smooth processing of customer import shipments, minimize delays and streamline customers' customs clearance process, giving customers a better peace of mind when importing medical devices.    
Customers can contact their Sales representative or call our Customer Service hotline at 1782 for more information and to learn about the surcharge fee. 
As part of the planning process and to ensure the appropriate corporate set up is in place to support the integration of FedEx Express and TNT, Federal Express Corporation, Thailand Branch will transfer part of its business in Thailand to FedEx Express International (Thailand) Limited ("FedEx Express Thailand") effective March 1, 2020 (subject to regulatory and other clearances).
There will be no change to our services and operations as a result of this transfer. Our service commitments to our customers also remain unchanged. All existing business terms remain the same, except for the contracting entity. Your Sales representative will be in touch if we need to amend your contract.
In terms of billing, FedEx Express Thailand will start issuing invoices for international transportation and other services effective March 1, 2020. For outbound and inbound shipments, customers that are companies, registered partnerships or other entities in Thailand will need to withhold 1-3% of international transportation freight, related charges and other service fees invoiced to them by FedEx Express International (Thailand) Limited. The amount withheld should be remitted to the Revenue Department of Thailand and should send a tax certificate to FedEx Express International (Thailand) Limited.
For further information about billing and tax details, please click "View More".
If you have any further questions, please reach out to your Sales representative or contact our Customer Service Hotline at 1782.
Effective Jan 7, 2020, FedEx customers in Thailand can now make invoices payments by depositing cash or check at the KBANK counter along with Pay in slip attached in the invoices. Alternatively, they can pay via electronic channels such as ATM, Internet banking and Mobile banking if they have the bank account with KBANK. For more information, please contact FedEx Thailand Customer Service hotline.
For KBANK Bill Payment, Thailand, please click here
Effective September 30, 2019, the correct postal code will be required when you ship to Saudi Arabia. This will allow us to improve service and satisfy regulatory compliance requirements.
It is important to note that on the effective date, FedEx will accept only shipments that have the correct postal code and postal code format. Without this information, you will no longer be able to generate a shipping label using a FedEx automation solution.
If you frequently use the address book feature or other recipient address source, you will need to update any entries for this country to ensure that the correct postal code and format are saved by September 29, 2019.
We recommend updating your recipient delivery address information now to prevent issues with shipping label generation.
Refer to the following table for the postal formats:
Country Code
Regions
Postal Format Effective September 30, 2019
SA
Saudi Arabia
Middle East
NNNNN (5 digits)

Thank you for taking the time to make this important change to your address book.
Shipping Regulatory Update
On February 4, 2020, Thailand's cabinet classified surgical masks and certain other products as 'controlled goods' to prevent shortages. This designation allows the Thailand government to manage the distribution and export of such products.
The Central Committee, Department of Internal Trade on Prices of Goods and Services announced on February 4, 2020 that exporting 500 pieces and more of 'controlled goods' requires official permission.
In view of the above, effective immediately, customers exporting 500 pieces and more of medical/disposable masks classified as 'controlled goods' would require an export license with official permission and process formal clearance. Kindly take note of this development when planning your shipments.
Given the dynamic nature of the situation, customers are further advised to check the Thailand customs' website, and contact FedEx's/TNT's Sales Representative or Customer Service Hotline for assistance.
As of 1 December 2019, new low-value goods rules will commence. Overseas businesses that sell low-value goods to consumers in New Zealand may need to register for, collect and return a Goods and Services Tax (GST) of 15% on goods where money is paid or an invoice is issued on or after 1 December 2019.
The new regulations apply to goods with a customs value of NZ$1,000 or less and will require overseas businesses, including online marketplaces and merchants that sell direct and re-deliverers, to register an account for GST on sales to New Zealand customers. The customs value of NZ$1,000 excludes transport and insurance costs when determining if GST needs to be charged.

All consignments valued at NZ$1,000 or less can be cleared on an Inward Cargo Report (ICR), a Simplified Import Declaration (SID) or a standard Import Declaration. There is no change to the current processing of goods valued at more than NZ$1,000 – the standard GST and duty calculation will be applied.

The new low-value goods rules are similar to the low-value goods regulations already in place in Australia.
For further information on new GST rules in New Zealand, please visit Customs Service.
The China Custom imposed a new regulation that biological commodities, such as microorganisms, human tissues, biological products and blood, are prohibited from transiting China on road effective from November 21, 2019. Due to the network change triggered by the new regulation, restricted commodities on the list shipped to and from Hong Kong require additional transit time.
The restricted commodities imported to Hong Kong will need 1-4 additional days of transit time subject to origin.
The restricted commodities exported from Hong Kong will need 1 additional day of transit time.
List of restricted commodities:
Restricted commodities
ACTINOMYCETES
ENZYME
MICROORGANISM
ANTIBODY
ENZYME TOXIN
MYCOPLASMA
ANTITOXIN
EXCRETION
NUCLEIC ACID
BACTERIAL
FUNGUS
PARASITE
BIOLOGICAL ACTIVE PREPARATION
HUMAN CELL
PLASMA
BIOLOGICAL PRODUCTS
HUMAN ORGAN
PLASMA PROTEIN PRODUCT
BLOOD
HUMAN TISSUE
RICKETTSIA BACTERIA
CHLAMYDIA
IMMUNOMODULATOR
SALIVA
CYTOKINE
MARROW
SECRETION
DIAGNOSTIC REAGENT
MICROBIAL AGENTS
SPIRAL BACTERIA
DNA
MICROBIAL BACTERIA
URINE
EMBRYO
MICROECOLOGICAL PREPARATION
VACCINE
VIRUS
The Office of the U.S. Trade Representative (USTR) issued a notice on an increase in Section 301 tariffs on US $200 billion worth of Chinese imports from 10 percent to 25 percent as of 12:01 a.m. Eastern Standard Time on May 10, 2019.
The impacted categories of goods can be found from the link below: https://www.cbp.gov/sites/default/files/assets/documents/2018-Oct/Section301_HTSUS_Ref-Guide_Oct2-2018.pdf
On May 13, China announced its decision to raise the tariff rate imposed on some imported U.S. products as of June 1, 2019. China had earlier imposed additional tariffs on US $60 billion worth of U.S. imports. The additional tariff rates on some products will be increased to 25 percent, 20 percent, and 10 percent. Those commodities with a 5 percent tariff rate will remain 5 percent.
The impacted categories of goods can be viewed on the below link (For your reference): http://gss.mof.gov.cn/zhengwuxinxi/zhengcefabu/201905/t20190513_3256788.html
There is no change on the shipping process and documents required. However, if you need further assistance, please contact your Sales Representative, call our Customer Service Hotline at 1782 (Bangkok Hotline Number) / 1.800.236.236 (Toll free numbers from outside Bangkok and vicinity).
From 1 July 2018, the Australian Government will introduce a 10% goods and services tax (GST) on the sale of goods valued at AUD1,000 or less, which have been imported into Australia by consumers.
Overseas merchants with annual sales into Australia of AUD75,000 or more will be required to comply with this new legislation. For details please go to the Australian Tax Office website or send an email to AustraliaGST@ato.gov.au.
This new legislation also requires merchants to provide relevant tax information to the transporter of low value goods. FedEx will collect this information electronically via its FedEx shipping software programs. Please click here for the shipping guide on low value goods to Australia.
Online Fraud Alert
We have received reports of fraudulent emails claiming to come from BillingOnline@fedex.com. These messages have a vague subject referencing an invoice (e.g. "Your FedEx invoice is ready to be paid now," "Please pay your outstanding FedEx invoice," "New FedEx Invoice," "Your FedEx invoice is ready," "Pay your FedEx invoice online").
If you receive a message matching this description do not open the email or enter any personal information. Delete the email immediately.
FedEx does not send unsolicited emails to customers requesting information regarding packages, invoices, account numbers, passwords or personal information.
For more information on other fraudulent emails, you can visit our U.S. website by clicking here.
It has come to our attention that a fraudulent e-mail with unauthorized use of the FedEx name has been circulating to our customers. The e-mail claims that a FedEx shipment could not be delivered and asks the customers to open an attachment, print it out and take it to a FedEx facility to pick up the package.

Customers need to be aware that this is a fraudulent request and that this e-mail attachment contains a virus. If you have received one of these fraudulent e-mails, do not open the attachment, but delete the email immediately.
FedEx does not request payment or personal information in return for goods in transit or in FedEx custody via unsolicited mail or e-mail.

If you have received a fraudulent e-mail that claims to be from FedEx and have experienced resulting financial loss, contact your banking institution immediately through the appropriate channels.

*FedEx is not responsible for any charges or costs incurred as a result of unauthorized or fraudulent activity that abuses the FedEx name, service marks and logos.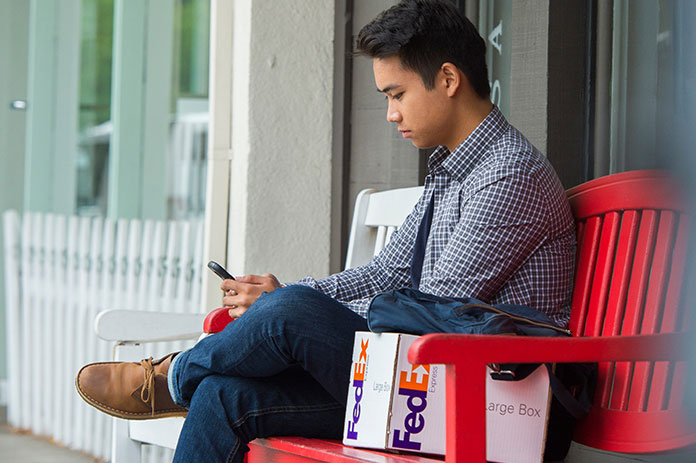 Sign up for FedEx eNews
Email is a great way to be alerted about the latest news that may impact your shipments and stay updated with special offers.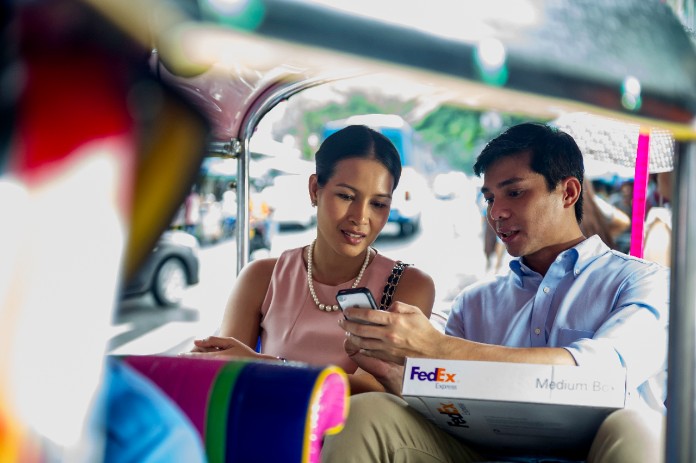 Already Subscribe?
You can change your email preference anytime. Add, remove something no longer needed or unsubscribe.