Benefits of your move
Benefits of your move
The benefits of joining FedEx Express
Moving to FedEx Express means you and your customers can benefit from a wider variety of products, exceptional services and greater expertise.
Your FedEx Express account gives you access to:
Our combined network
At FedEx Express, we provide flexible services, comprehensive global coverage, continuous shipment visibility and consistent reliability. Now that we've joined together with TNT, our combined network offers even more possibilities for businesses to grow.
A powerful network
Your FedEx Express account gives you access to the world's largest air express network and an unparalleled European road network. With significant experience in advanced customs clearance and accredited in many countries as an Authorized Economic Operator (AEO), FedEx Express is positioned to help your shipments clear customs seamlessly.
Simple booking tools
Our shipping tools are carefully designed to make shipping easy and efficient. FedEx Express tools automate the entire shipping process and guide you through each stage, including completing shipping documentation.
Transparent tracking tools
FedEx Express tracking tools can provide greater insight into when packages will be delivered. And with mobile tracking and automated notifications, you can see where your packages are wherever you go, meaning it's even easier to stay on top of your shipments. For more details on our tracking tools, see our FAQs.
Excellent customer service
Our customer service teams work to provide excellent support to our customers. We'll make sure that you experience the same high level of service that you're used to with TNT. Free packaging for Express services and our money-back guarantee* show that you can trust FedEx Express to deliver consistent, high-quality service.
*Terms and conditions apply. Please see our terms and conditions of carriage for details on fedex.com, or contact us if you would like to know more about FedEx Money-Back Guarantee.
Curious about the benefits per region?
Alongside personalized international rates, you'll also benefit from:
Next-day deliveries to major U.S. destinations by 10:30 a.m.
Customs experts who can help you ship across borders seamlessly.
220 countries reached worldwide.
33,000 retail points in North America, Europe and Asia for your customers to collect their parcels.
Reach most Asian cities overnight.
Reach major European destinations in 2 days.
Simplified admin: one courier, one booking system, one invoice.
---
Service improvements
We're expanding International First service from more APAC origins to North America to provide early morning delivery service
You will have access to greater possibilities to expand your business and grow sales within one of the world's biggest markets.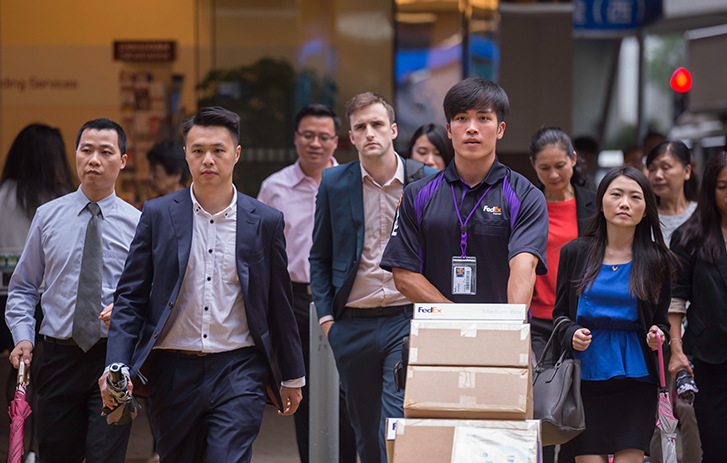 We're expanding International Economy DirectDistribution service for intra-Asia
You will have access to a lower cost option when sending multiple pieces as a consolidated shipment from a single location in an origin country / territory to multiple recipients in another country / territory.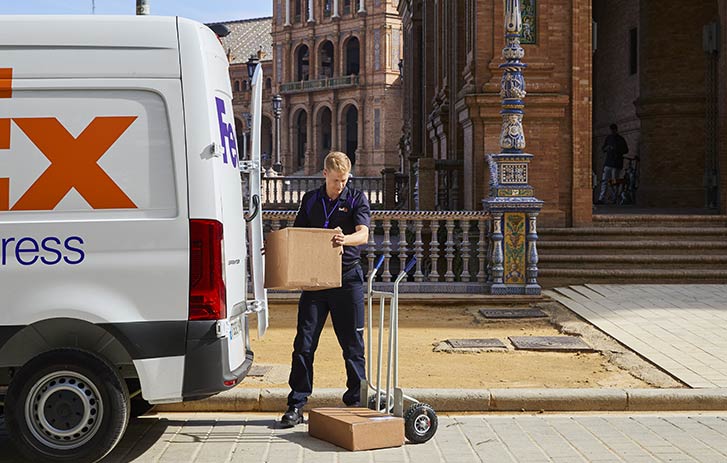 We're expanding International Economy and Economy Freight services to more countries in Europe
Helping to connect you to business opportunities in Europe.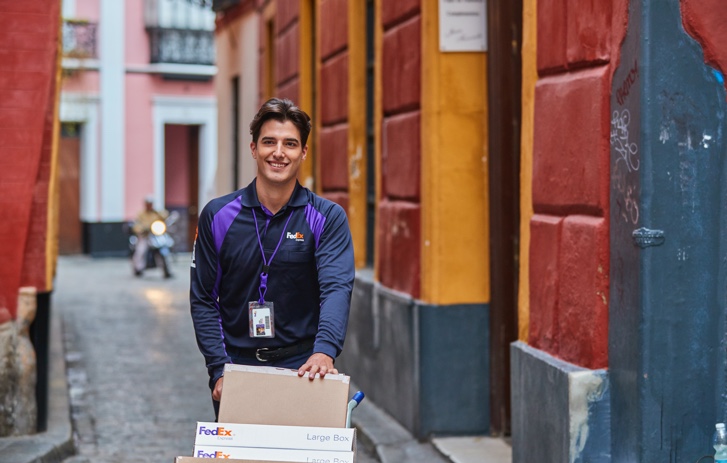 We're expanding International Priority DirectDistribution and Economy DirectDistribution services to European Union (EU) countries
You will have access to send distribution shipments from a single location to multiple recipients in 27 European countries.
---
Frequently Asked Questions
As you switch from shipping with TNT to FedEx Express, you will continue to receive exceptional service.
We will open a FedEx Express account for you, which will give you access to FedEx Express services and tools. Your FedEx Express international rates have been calculated based on your TNT shipping history, and for a short period of time, you'll have access to both your TNT and FedEx Express accounts to help ease the transition.
After this period, your TNT account will be deactivated, and you will only be able to ship with FedEx Express.
Your TNT account number will only stay active in our financial and clearance systems to allow us to invoice for duty and taxes for any TNT shipments delivered to you.
While the FedEx Express services will have different names, we will be able to offer you comparable services to those you used with TNT. We've put together a table to show you how our services compare.
We have brought together our Sales teams, so you can benefit from having a single Sales contact. This will remain the same after your transition to FedEx Express and you will work with the same Sales representative as before.
If you do not have a Sales representative and have questions, please contact FedEx Express customer service who will be happy to help.
When you move from TNT to FedEx Express, you will need to use the FedEx Express customer service number for matters relating to your FedEx Express shipments or account. Please only contact TNT customer service if you have queries related to your TNT account or TNT shipments.
Please contact FedEx Express customer service for matters concerning your move to FedEx Express account and/or FedEx shipments, as well as your queries relating to your TNT account, myTNT shipping tools and/or TNT shipments. This includes queries about your past TNT shipments, claims or invoice queries.
---