Ship online via FedEx Ship Manager™ at fedex.com
Take advantage of the benefits of FedEx Ship ManagerTM at fedex.com to improve efficiency and automate your entire shipping process. You can conveniently and quickly prepare up to 25 packages per shipment.
How you benefit
Get Rates and Transit Times
Calculate the cost of your shipments and find transit times quickly and easily.
Schedule Pickups Online
Arrange for a courier to pick up your shipment without making a phone call.
Get Full Visibility of Your Shipment Status
Push proactive email notifications to the sender, recipient or third parties.
Save Time Preparing Shipments
| | |
| --- | --- |
| • | Save frequently used information for future shipping needs. |
| • | Store up to 20 senders' and 1,000 recipients' addresses. |
Customs Clearance Documents Made Easy
| | |
| --- | --- |
| • | Generate customs clearance documents with your air waybill. |
| • | Transmit trade documents electronically to save time and help avoid customs delays. |
How to create a shipment online?
Click to see how you can ship internationally using
FedEx Ship ManagerTM at fedex.com
Enjoy a smoother customs clearance process with FedEx Electronic Trade Documents
Transmit your customs documentation electronically with FedEx Electronic Trade Documents and stop printing multiple copies. Not only does this simple, efficient and reliable solution help you avoid customs delays, it reduces printing costs.
Speed
Quick customs reviews, reduced customs delays and increased shipping reliability.
Time Saving
Eliminate the need to print and match multiple copies of paperwork to individual packages, and save on paper, energy and printing costs.
Peace of Mind
Get a head start on customs clearance and reduce the chance of customs delays by submitting your trade documents ahead of your shipment.
How to Enable FedEx Electronic Trade Documents
FedEx Electronic Trade Documents seamlessly integrates with our shipping tool. You need a Secure Sockets Layer (SSL) browser, such as Microsoft Internet Explorer 7.0 or higher, along with a laser printer, quality inkjet printer or thermal printer.
Get started in just three easy steps:
Step 1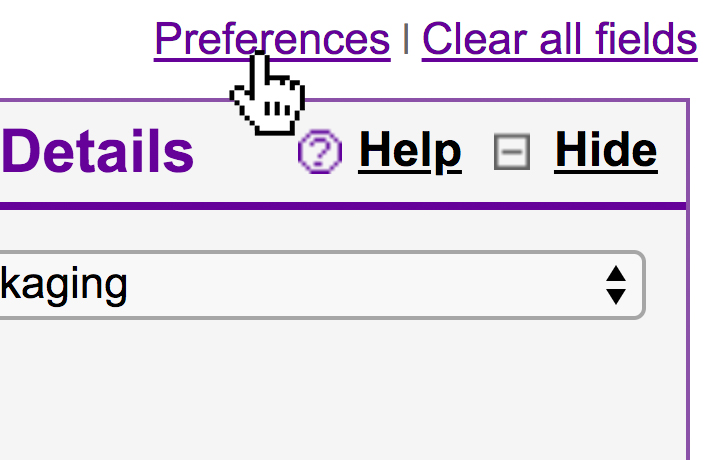 Log in to FedEx Ship ManagerTM at fedex.com and click on "Preferences" located above "Package & Shipment Details".
Step 2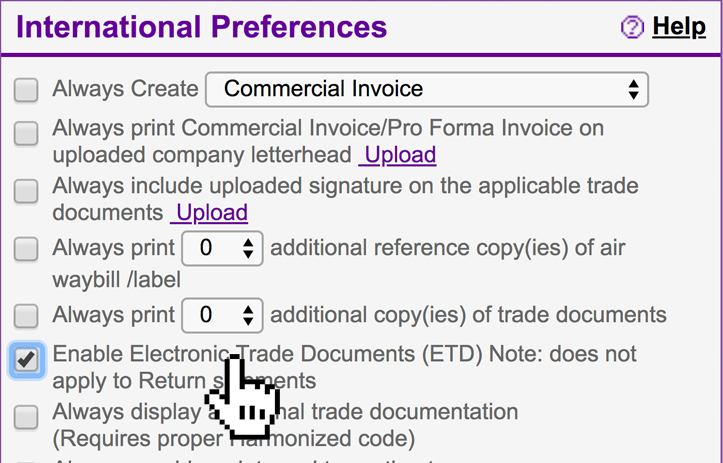 In the "International Preferences" section, check the box to "Enable Electronic Trade Documents". Click "I agree" on the terms and conditions – you will only have to do this once.
Step 3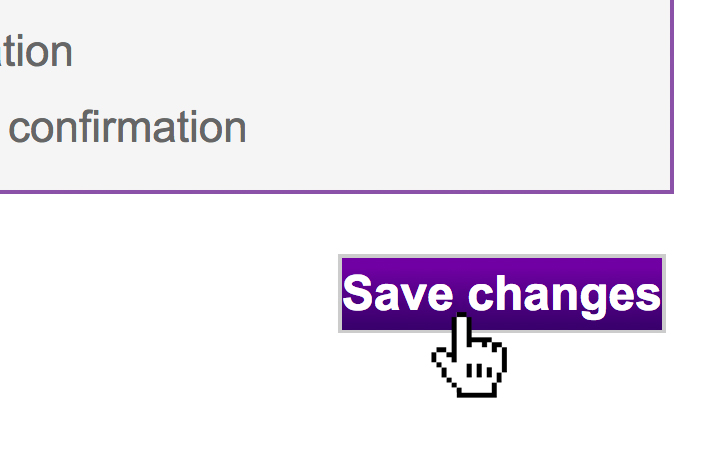 Click "Save changes", and you're done! Log in to FedEx Ship Manager at fedex.com today.