Service, Regulatory Updates and Important Notifications
Service, Regulatory Updates and Important Notifications
COVID-19 News
---
We are monitoring the impact of the COVID-19 outbreak.
Stay connected with the service impacts here.
We would like to inform you that our employees at Shinsuna Station and Narita Airport Operation (one each) was tested positive for the Novel Coronavirus (COVID-19) on January 25, 2021. We are letting you know because the health and safety of customers and our team members are our top priority. We are taking all the necessary precautions and are following guidance from government authorities and public health centers related to reporting and containment of the virus, including the professional disinfection of our affected facility. On this particular case, we were advised by the public health center that we can continue to operate the facility based on their evaluation of our daily infection prevention measures which include facility and equipment disinfection and ventilation of offices and rooms. Please be rest assured that our operations in the facility on and after January 26 will be normal and the all the services are unaffected in view of the employee's last working status and implementation of precautionary measures in the facility.
We are doing all we can to ensure the health and safety of you and our employees. We appreciate your kind understanding and cooperation
In order to strengthen the quality supervision of both medical and non-medical commodity export, Ministry of Commerce of China, General Administration of Customs and State Administration for Market Regulation released Announcement No. 12 of 2020 on April 25, 2020 with immediate effect to reinforce the compliance.
China shippers must ensure all export shipments to be compliant with the latest regulation and paperwork requirements. You may get more information from the website of Ministry of Commerce of China (click here).
To ensure smooth customs export clearance from China, importers are strongly encouraged to check with their shippers in China that their export shipments of both medical and non-medical commodity export meet the regulations/guidelines imposed, prior to engaging in the export arrangement from China.
Due to the impact of the global epidemic, extra resources are required to process manual air waybill.   Starting from April 20, 2020, we will impose a surcharge for the provision of manual air waybills. Customers who opt for manual air waybills will be charged JPY 500 per piece with a minimum order quantity of 10 pieces.  The launch of the manual air waybill surcharge will also be a part of our digital initiative going forward.
You may continue to use manual air waybills already on hand, however if you order additional manual air waybills from April 20, you will be charged a fee of JPY 5,000 for an order 10 pieces of manual air waybills.
The surcharge will be billed on a separate invoice to you.
We encourage you to ship with our digital tools so that you can enjoy the ease, speed and convenience of processing shipments digitally.
Just go to fedex.com and click "Ship"! 
Service News
We would like to inform you that in anticipation of severe traffic congestion of major roads and Tomei Highway during the upcoming holiday periods. FedEx will be making a temporary change of cut-off time on April 26 (Mon), 27 (Tue), 28(Wed), 30 (Fri) , May 6(Thu) and 7(Fri), 2021.
During this period, the call-in cut-off time as well as the package drop-off time for the shipments planned to be loaded on the same-day flight will be brought forward by one hour in locations served by FedEx Shizuoka Station.
| | | |
| --- | --- | --- |
| Service | Normal cut off time | April 26 (Mon) to May 7 (Fri) |
| Pickup (for same-day flight) | 12:00 | 11:00 |
| Package drop-off (for same-day flight) | 14:00 | 13:00 |
The drop-off cutoff time for the next day flight at FedEx Shizuoka Station will remain unchanged at 18:00.
This is a temporary measure in response to the anticipated traffic conditions. We appreciate your kind understanding and cooperation. 
Effective May 3, 2021, FedEx will start handling Dangerous Goods (DG) shipments on FedEx International Priority (IP) and FedEx International Priority Freight (IPF) services to and from Auckland, New Zealand.


DG via IP and IPF services can be shipped worldwide to and from Auckland, New Zealand; excluding Europe. 
Please also note that DG shipments on IP and IPF services will have a weight restriction of 32kg per package.

The following Dangerous Goods (DG) shipments are prohibited and cannot be handled by FedEx in New Zealand:
All radioactive items
All explosives
Standalone lithium-metal cells or batteries (UN3090)
Standalone lithium-ion cells or batteries (UN3480)
To learn the basics of DG shipping, please refer to the Dangerous Goods Shipping brochure on fedex.com.

Note: All services are subject to the customer's agreement with FedEx, which may include FedEx Standard Conditions of Carriage, FedEx Services Guide, FedEx Air Waybill or other transit documents.
We would like to inform you of our operations schedule during this coming Golden Week holiday period in Japan.
Pick-up and Delivery Schedule

Customer Service Business Hours

April 29 (Thu/Holiday)

Closed

Closed

April 30 (Fri)

Regular operations

8:30~19:00

Regular hours

May 1 (Sat)

(*1) Saturday operations

8:30~17:30

Saturday hours

May 2 (Sun)

Closed

Closed

May 3 (Mon/Holiday)

Closed

Closed

May 4 (Tue/Holiday)

Closed

Closed

May 5 (Wed/Holiday)

Closed

Closed

May 6 (Thu)

Regular operations

8:30~19:00

Regular hours
- For details about the cut-off time at FedEx drop-off locations, please call our Customer Service. Please also note that World Service Centers are open according to the above "Pick-up and Delivery Schedule".
(*1) Saturday operations are limited to certain FedEx locations only. For more details, please refer to the operating hours at each location. (https://local.fedex.com/en-jp/) 
Due to traffic congestion expected during the holiday period, we would like to ask for your cooperation in preparing your packages as early as possible on the pick-up day.
Your kind understanding and cooperation would be highly appreciated.
Effective February 19, 2021, we have discontinued applying the drop off discount for the shipment you tender at our FedEx World Service Centers, Stations and FedEx Drop Boxes.
We can accept your packages at our applicable facilities as usual.

Effective March 1, 2021, FedEx and TNT will be prohibiting, in all of its domestic and international networks, shipments of all electronic cigarettes and their component parts, any other similar device that relies on vaporization or aerosolization, and any noncombustible liquid or gel, regardless of the presence of nicotine, that can be used with any such device.
If an unauthorized electronic cigarettes or vaping products shipment is identified in any FedEx/TNT network during the handling process, it will be treated as a prohibited item in accordance with the applicable terms and conditions of carriage.
We regret any inconvenience this may cause for your business.
At FedEx, we are committed to complying with all the regulatory standards of applicable laws to prevent falsely declared goods or prohibited items from being exported. Regrettably, we have recently found an increasing number of cases where the declared items on the documents and the actual commodities in the package were different. The falsely declared goods or prohibited items, including cigarettes are classified as "undeliverable shipment" under our Standard Conditions of Carriage. In these cases, we reserve the right to dispose or carry out any other necessary resolutions at our sole discretion in compliance with local customs and regulatory standards. We would like to ask your kind cooperation and understanding to ensure the compliance to all the standards and applicable laws.
For details about "undeliverable shipment", please check our Standard Conditions of Carriage.
As part of FedEx safety and security requirements, effective January 11, 2021, shippers tendering shipments to us over the counter must present a valid government-issued photo identity card1. Information will be collected for safety and security purposes and will only be used as required or permitted by law2.
Prior to acceptance at the counter, please open the package for inspection by FedEx or our authorized representatives3. In addition, all shipments may be subject to security inspection, including X-rays.
1 Examples: Passport, Driver's license, Individual Number card (Social security and Tax number system), etc.
2 For more information, refer to FedEx Global Privacy Policy and Notice: fedex.com/en-us/trust-center.html, and any applicable supplemental local FedEx privacy notice/statement.
3 FedEx reserves the right to reject any shipment that contains prohibited items or does not meet our safety and security requirements.
We are pleased to announce the launch of FedEx® Electronic Trade Documents on a new version of FedEx Ship ManagerTM at fedex.com. You can upload your commercial invoices and other documentation through an online application and no longer need to print out and attach your documentation to shipments.* All your documentation will be sent directly to our custom clearance team who will help you avoid any potential customs delays.
Please be sure to write your company name on your commercial invoice. Not having a company name may lead to customs delays.
*This feature is not available for some destinations. Also, you need to print out your air waybill.
To account for additional processing time, effective November 23, 2020, an additional business day for transit will be required for shipments to Mainland China when using manual air waybill*.
That's why you need FedEx Ship Manager™ at fedex.com (FSM) – a convenient, one-stop online tool that allows you to prepare your air waybill and shipment paperwork more efficiently. There's no additional surcharge** or processing time when you ship online. Watch this video to learn more about the benefits of digital shipping.
* This refers to the multi-ply paper manual air waybills.
** A surcharge was imposed to manual air waybills since April 2020, click here for details.
Effective October 1, 2020, FedEx Express has revised some of the ancillary clearance service fees on import shipments to Japan.  For more details, please check here. (Posted on October 8, 2020)
FedEx now offers services on its official LINE account. Using this most popular communications application in Japan, customers can easily navigate our online shipping tools for FedEx services such as scheduling a pickup, tracking shipment and more.
Main features of FedEx Official LINE account are:
Easy and instant access to the online tools on fedex.com
Convenient FAQ search
To find out more or to get started, please download the account from the below embedded QR code.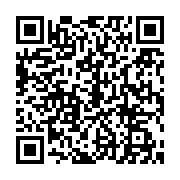 As an effort to improve the efficiency of our FedEx network, we will adjust delivery commitment times and delivery practices for selected FedEx Express inbound services for U.S. residential delivery.
• Effective September 28, 2020, the delivery commitment time for FedEx inbound International Priority (IP) and International Priority Distribution (IPD) services to the U.S. (residential delivery only) will be adjusted from 10:30am to 12:00noon. 
• Effective October 5, 2020, delivery practices for all FedEx U.S. inbound residential shipments will change. These shipments will be left at the door on first attempt if recipient is unavailable, unless the shipper requested a Signature Service option of either Indirect Signature Required (ISR), Direct Signature Required (DSR) or Adult Signature required (ASR).  
If you do not wish to have your delivery left at the door, please choose from our Signature Service options.*
*Signature Service options are chargeable (from 380yen or higher)
*The declared value of shipments over 500USD will not be left at the door. In this case, Signature Service options are free of charge. (Except ASR) 
*As a part of our additional precautionary measures to prevent the spread of COVID-19, your FedEx courier may still leave a Signature Service option package at the front door and complete delivery upon confirming the presence of recipient to immediately collect the package, along with verbal consent from the recipient.
Shipping Regulatory Update
As of 1 December 2019, new low-value goods rules will commence. Overseas businesses that sell low-value goods to consumers in New Zealand may need to register for, collect and return a Goods and Services Tax (GST) of 15% on goods where money is paid or an invoice is issued on or after 1 December 2019.
The new regulations apply to goods with a customs value of NZ$1,000 or less and will require overseas businesses, including online marketplaces and merchants that sell direct and re-deliverers, to register an account for GST on sales to New Zealand customers. The customs value of NZ$1,000 excludes transport and insurance costs when determining if GST needs to be charged.

All consignments valued at NZ$1,000 or less can be cleared on an Inward Cargo Report (ICR), a Simplified Import Declaration (SID) or a standard Import Declaration. There is no change to the current processing of goods valued at more than NZ$1,000 – the standard GST and duty calculation will be applied.

The new low-value goods rules are similar to the low-value goods regulations already in place in Australia.
For further information on new GST rules in New Zealand, please visit Customs Service.
FedEx strives to make your shipping experience as straightforward as possible. When organizing a shipment to Australia, it is important to provide the following mandatory details:
1. Shipper full name (first and last name as a minimum) and full delivery address
2. Consignee full name (first and last name as a minimum) and full delivery address
3. Telephone number or email address
4. Clear description of goods. No part numbers, generic descriptions or abbreviations. Weight also must be greater than zero
5. Value of the goods to reflect true market value and match the commercial invoice
You need to provide these details to ensure efficiency and to minimize processing delays. If you require support, please contact your Account Managers or our customer service team. 
Effective 15 October 2020, high-risk plant products from all countries are not permitted entry into Australia within mail articles (including FedEx and TNT shipments). Any shipments containing high-risk plant products arriving in Australia will be destroyed.
The Australian Department of Agriculture, Water and the Environment (DAWE) is implementing these actions to address the risk of khapra beetle (Trogoderma granarium) on a range of plant products that are hosts of this pest. These urgent actions are being implemented in phases, please refer to the Departments website for further information regarding Kharpa beetle and high-risk plant products.
Online Fraud Alert
We have received reports of fraudulent emails claiming to come from BillingOnline@fedex.com. These messages have a vague subject referencing an invoice (e.g. "Your FedEx invoice is ready to be paid now," "Please pay your outstanding FedEx invoice," "New FedEx Invoice," "Your FedEx invoice is ready," "Pay your FedEx invoice online").
If you receive a message matching this description do not open the email or enter any personal information. Delete the email immediately.
FedEx does not send unsolicited emails to customers requesting information regarding packages, invoices, account numbers, passwords or personal information.
For more information on other fraudulent emails, you can visit our U.S. website by clicking here.
It has come to our attention that a fraudulent e-mail with unauthorized use of the FedEx name has been circulating to our customers. The e-mail claims that a FedEx shipment could not be delivered and asks the customers to open an attachment, print it out and take it to a FedEx facility to pick up the package.

Customers need to be aware that this is a fraudulent request and that this e-mail attachment contains a virus. If you have received one of these fraudulent e-mails, do not open the attachment, but delete the email immediately.
FedEx does not request payment or personal information in return for goods in transit or in FedEx custody via unsolicited mail or e-mail.

If you have received a fraudulent e-mail that claims to be from FedEx and have experienced resulting financial loss, contact your banking institution immediately through the appropriate channels.

*FedEx is not responsible for any charges or costs incurred as a result of unauthorized or fraudulent activity that abuses the FedEx name, service marks and logos.

Service Disruption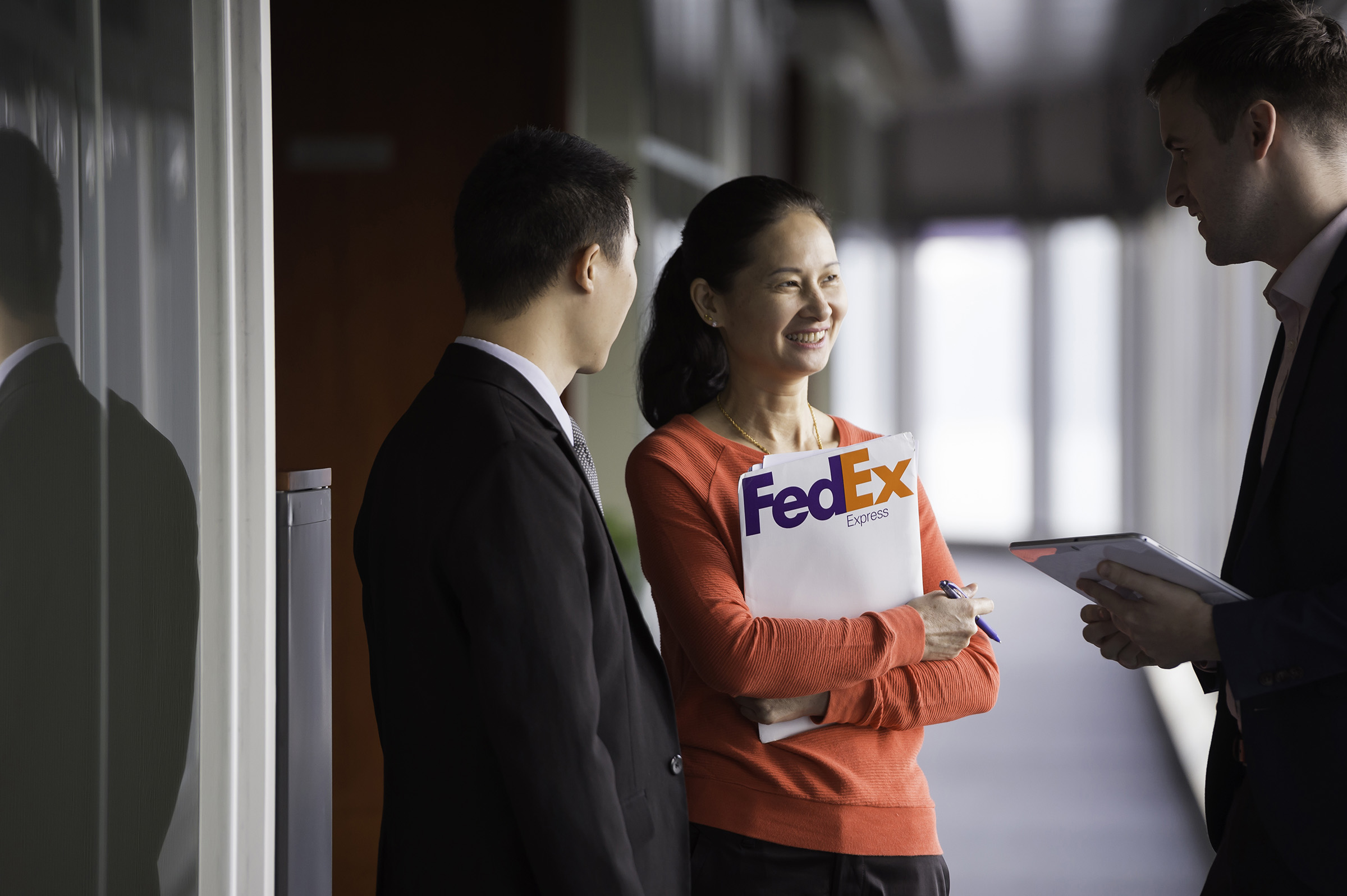 Sign up for FedEx eNews
Email is a great way to be alerted about the latest news that may impact your shipments and stay updated with special offers.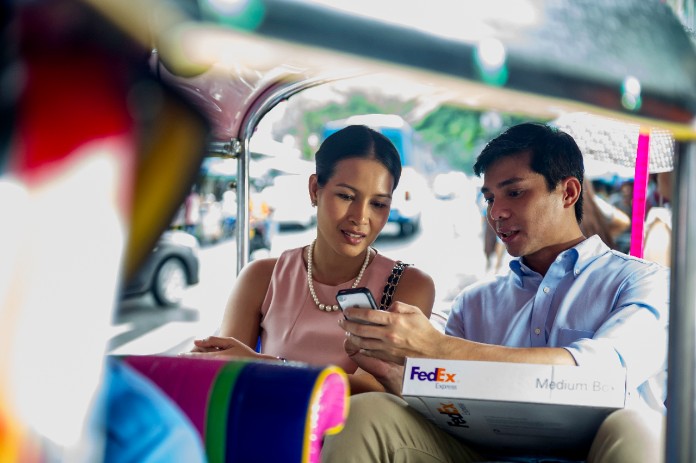 Already Subscribe?
You can change your email preference anytime. Add, remove something no longer needed or unsubscribe.