Service, Regulatory Updates and Important Notifications
Service, Regulatory Updates and Important Notifications
Service News
Shipping Regulatory Update
From 1 July 2018, the Australian Government will introduce a 10% goods and services tax (GST) on the sale of goods valued at AUD1,000 or less, which have been imported into Australia by consumers.

This new legislation also requires merchants to provide relevant tax information to the transporter of low value goods. FedEx will collect this information electronically via its FedEx shipping software programs. Please click here for the shipping guide on low value goods to Australia.

The Customs Administration, Ministry of Finance of Taiwan amended the "Regulations Governing Customs Clearance Procedures for Air Express Consignments". Effective 1 January 2018, the de minimis amount for import low-value duty-free consignment will be NTD$ 2,000, down from NTD$ 3,000.

If you have any questions about the regulatory changes, please contact your Sales Representative or our Customer Service Hotline.
Effective July 1, 2017, Korea Customs Service (KCS) will apply the formal entry process on any import express shipments to South Korea that have an incomplete consignee address or incomplete telephone number on customs documents, regardless of the declared value. The formal entry process will take at least one day longer for customs clearance than the informal entry process, which is normally applied to express shipments valued less than USD 150 (or USD 200 from the U.S.).

In order to avoid delays for your shipments to South Korea, please include an accurate and complete consignee address and telephone number on your air waybill and/or commercial invoice.
Online Fraud Alert
We have received reports of fraudulent emails claiming to come from BillingOnline@fedex.com. These messages have a vague subject referencing an invoice (e.g. "Your FedEx invoice is ready to be paid now," "Please pay your outstanding FedEx invoice," "New FedEx Invoice," "Your FedEx invoice is ready," "Pay your FedEx invoice online").
If you receive a message matching this description do not open the email or enter any personal information. Delete the email immediately.
FedEx does not send unsolicited emails to customers requesting information regarding packages, invoices, account numbers, passwords or personal information.
For more information on other fraudulent emails, you can visit our U.S. website by clicking here.
It has come to our attention that a fraudulent e-mail with unauthorized use of the FedEx name has been circulating to our customers. The e-mail claims that a FedEx shipment could not be delivered and asks the customers to open an attachment, print it out and take it to a FedEx facility to pick up the package.

Customers need to be aware that this is a fraudulent request and that this e-mail attachment contains a virus. If you have received one of these fraudulent e-mails, do not open the attachment, but delete the email immediately.
FedEx does not request payment or personal information in return for goods in transit or in FedEx custody via unsolicited mail or e-mail.

If you have received a fraudulent e-mail that claims to be from FedEx and have experienced resulting financial loss, contact your banking institution immediately through the appropriate channels.

*FedEx is not responsible for any charges or costs incurred as a result of unauthorized or fraudulent activity that abuses the FedEx name, service marks and logos.

Service Disruption
FedEx inbound and outbound flights resumed operations in the Kansai International Airport (KIX) since September 7 and all our services have returned to normal. No embargo is applied to any shipments to/from Narita International Airport (NRT) or KIX. All the backlogged shipments held at our facility and majority of those held at our vendors' facilities at KIX before the typhoon have been delivered.

We encourage you to check the most updated status of your shipments at fedex.com.

FedEx resumed pick-up and delivery services in Hokkaido, except for in severely affected areas, namely, Atsuma-cho and Abira-cho in Yuufutsu-gun. Due to the traffic conditions resulting from the earthquakes, we expect shipment delays across Hokkaido.

We regret any inconvenience caused.
---
Sign up for FedEx eNews
Email is a great way to be alerted about the latest news that may impact your shipments and stay updated with special offers..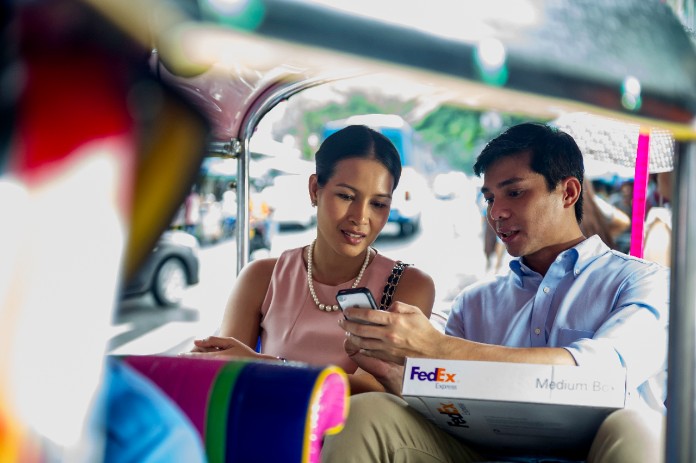 Already Subscribe?
You can change your email preference anytime. Add, remove something no longer needed or unsubscribe.