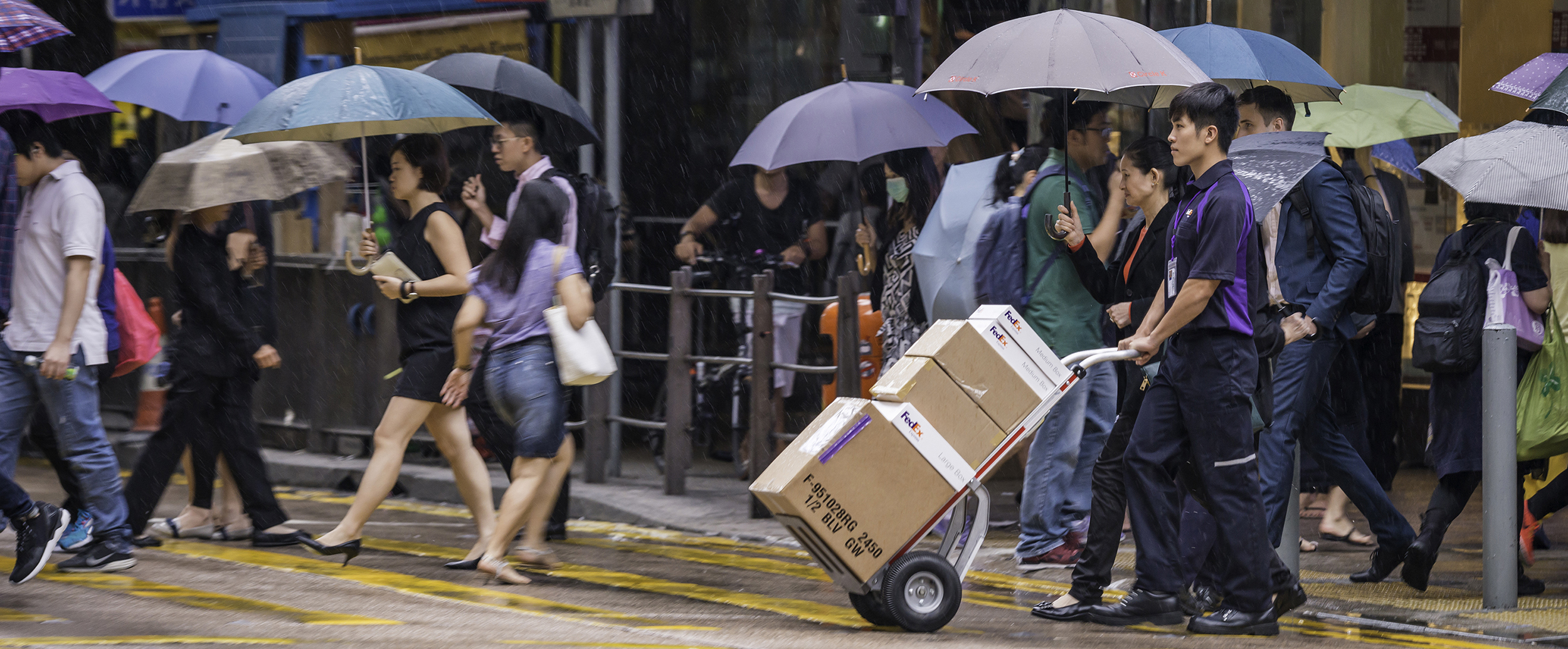 Service, Regulatory Updates and Important Notifications
Service, Regulatory Updates and Important Notifications
COVID-19 News
---
We are monitoring the impact of the COVID-19 outbreak.
Stay connected with the service impacts here.
Please be advised that we are experiencing delay in delivering your billing invoices timely due to the commercial flight cancellations in the wake of COVID-19 pandemic.
If you already have a FedEx account number and would like to find the details swiftly, you can register and check through our FedEx Billing Online (FBO). A PDF-compatible downloadable invoice is also available online. For non-account holder customers, please call our Customer Service Invoicing Team at 0120-73-2327 for assistance.
We appreciate your kind understanding.
In order to strengthen the quality supervision of both medical and non-medical commodity export, Ministry of Commerce of China, General Administration of Customs and State Administration for Market Regulation released Announcement No. 12 of 2020 on April 25, 2020 with immediate effect to reinforce the compliance.
China shippers must ensure all export shipments to be compliant with the latest regulation and paperwork requirements. You may get more information from the website of Ministry of Commerce of China (click here).
To ensure smooth customs export clearance from China, importers are strongly encouraged to check with their shippers in China that their export shipments of both medical and non-medical commodity export meet the regulations/guidelines imposed, prior to engaging in the export arrangement from China.
As the world adjusts to the impact of COVID-19, with fewer commercial flights and travel suspensions, it is more important than ever for businesses like yours to continue providing much-needed goods and services to your customers. During these unprecedented times, FedEx continues to operate its usual flights to the USA to support your ongoing business needs.
Because our Customer Service team is experiencing high call and email volume, we have set up a special, temporary phone and email hotline* at 043-298-1792 and EC-Sales-JP@fedex.com for corporate customers who find it difficult shipping to North America.
For personal shippers, we have set up a special discount shipping program. Please visit the program details now to open a new account.
*Please note that this is a dedicated line and email only for those who find it particularly difficult to ship international e-commerce products to North America. The hotline will be available from April 28 - May 8 (9:00-18:00) weekdays only. You may continue using the email after May 8.
The Japanese government has issued a nationwide state of emergency on April 16, 2020. Currently, all FedEx/TNT Stations and World Service Centers in the applicable locations remain open and are operating as usual. However, we have identified some impacts to our services, and would like to inform you for your attention.
We are doing all we can to ensure the health and safety of you and our employees and has already implemented our contingency plan.
Please find the service impact details in the applicable locations below. (as of Apr 27, 2020)
Affected Service

Affected Location

Service Impact/Adjustment

FedEx: Export (Pickup)

All direct pickup service areas* in
Kyushu by FedEx (via Kyushu Koku)

+1 business day (No same-day flight available)

All service areas in Okinawa

Up to 13 business days

FedEx: Import (Delivery)

All extended FedEx delivery service areas*
by Seino Super Express (SSX) in Kyushu

+1 business day (only for shipments arrived/custom cleared on Sat/Sun)

All service areas in Okinawa

Up to 5 business days

TNT: Export (Pickup)

All TNT pickup service areas in East Japan

+1 business day

All TNT pickup service areas in West Japan

Up to 3 business days

TNT: Import (Delivery)

All TNT delivery service areas* in Kyushu

+1 business day
* For more details, please contact our customer service or your sales representative.
We appreciate your kind understanding.
According to the China Customs declaration regulation update on General Administration of Customs Announcement No. 53 of 2020, select medical-related export items listed below under the following Customs Harmonized Codes (HS codes) are subjected to China inspection and Quarantine (CIQ) inspection of export commodities starting from April 10, 2020. This is to strengthen the quality supervision on select medical related item export from China.
No
Commodity name
HS code
1
Medical masks
6307900010
2
Medical protective clothing
6210103010
3926209000
3
Infrared thermometers
9025199010
4
Ventilators
9019200010
9019200090
5
Medical surgical cap
6505009900
6
Medical goggles
9004909000
7
Medical gloves
3926201100
3926201900
4015110000
4015190000
8
Medical shoe cover
6307900090
3926909090
4016999090
9
The patient monitor
9018193010
10
Medical disinfection towel
3005901000
3005909000
11
Medical disinfectant
3808940010
To ensure smooth customs export clearance of these medical items from China, importers are strongly encouraged to check with their shippers in China that their export for these listed items meet the formal export declaration imposed by China Customs, prior to engaging in the export arrangement from China.
You can refer to the link below from General Administration of Customs P.R. China for more details, customs.gov.cn/customs/302249/302266/302267/2961602/index.html (available in simplified Chinese only).
Due to the impact of the global epidemic, extra resources are required to process manual air waybill.   Starting from April 20, 2020, we will impose a surcharge for the provision of manual air waybills. Customers who opt for manual air waybills will be charged JPY 500 per piece with a minimum order quantity of 10 pieces.  The launch of the manual air waybill surcharge will also be a part of our digital initiative going forward.
You may continue to use manual air waybills already on hand, however if you order additional manual air waybills from April 20, you will be charged a fee of JPY 5,000 for an order 10 pieces of manual air waybills.
The surcharge will be billed on a separate invoice to you.
We encourage you to ship with our digital tools so that you can enjoy the ease, speed and convenience of processing shipments digitally.
Just go to fedex.com and click "Ship"! 
The impact of COVID-19 is causing local, state, and national governments around the world to issue work and travel restrictions on a daily basis, which are impacting our ability to meet our high standards of service. 
As a result, we have made the decision to suspend our money-back guarantee (MBG) for all FedEx Express services, effective immediately until further notice.
Because FedEx is an essential transport service provider, we will continue operating as government restrictions and regulations allow, and we continue to execute contingency plans in an effort to provide outstanding service to our customers.
We recognize and appreciate the crucial role we play in the global supply chain and connecting the world during this critical time, and we remain focused on serving our customers and providing relief supplies to areas that need it most. 
We usually ask you to write a recipient's contact phone number on the air waybill and customs documents when preparing your international shipments.
As a result of the recent outbreak of the COVID-19 (corona virus), particularly in the People's Republic of China where business activities have been halted or limited by the authorities, there are an increasing number of cases where we find it difficult to reach the recipient swiftly to make the necessary arrangements to complete clearance and/or delivery. As such, for your export shipments to China, we ask that you provide a contact number, which can reach a recipient (preferably a cell phone number) for each of your shipments.
Please note that while the number provided will help in the processing of your shipment, it will not ensure fast clearance and delivery. 
Service News
FedEx pay duties and taxes in advance on your behalf in order to expedite import customs clearance and, when applicable, we ask you to bear the duty-handling fee. Effective May 1, 2020, for import shipments to Japan, we are revising the fee as shown in the table below. The revised fee will be applied to the advance payment made by FedEx on and after May 1, 2020.
| | |
| --- | --- |
| Current Fee | Revised Fee |
| 2% or 500JPY, whichever is greater | 2% or 1,000JPY, whichever is greater |
When you pay the duties and taxes directly to Customs using direct payment methods such as monthly deferred or from your designated checking account, the above fee will not be charged.
For direct payment details, please go to https://www.customs.go.jp/tetsuzuki/mpn/index_mpn.htm or consult with the Customs authorities.
If you have any inquiries, please contact your Sales representative or call our Customer Service team at 0120-003200.
Shipping Regulatory Update
As of 1 December 2019, new low-value goods rules will commence. Overseas businesses that sell low-value goods to consumers in New Zealand may need to register for, collect and return a Goods and Services Tax (GST) of 15% on goods where money is paid or an invoice is issued on or after 1 December 2019.
The new regulations apply to goods with a customs value of NZ$1,000 or less and will require overseas businesses, including online marketplaces and merchants that sell direct and re-deliverers, to register an account for GST on sales to New Zealand customers. The customs value of NZ$1,000 excludes transport and insurance costs when determining if GST needs to be charged.

All consignments valued at NZ$1,000 or less can be cleared on an Inward Cargo Report (ICR), a Simplified Import Declaration (SID) or a standard Import Declaration. There is no change to the current processing of goods valued at more than NZ$1,000 – the standard GST and duty calculation will be applied.

The new low-value goods rules are similar to the low-value goods regulations already in place in Australia.
For further information on new GST rules in New Zealand, please visit Customs Service.
Online Fraud Alert
We have received reports of fraudulent emails claiming to come from BillingOnline@fedex.com. These messages have a vague subject referencing an invoice (e.g. "Your FedEx invoice is ready to be paid now," "Please pay your outstanding FedEx invoice," "New FedEx Invoice," "Your FedEx invoice is ready," "Pay your FedEx invoice online").
If you receive a message matching this description do not open the email or enter any personal information. Delete the email immediately.
FedEx does not send unsolicited emails to customers requesting information regarding packages, invoices, account numbers, passwords or personal information.
For more information on other fraudulent emails, you can visit our U.S. website by clicking here.
It has come to our attention that a fraudulent e-mail with unauthorized use of the FedEx name has been circulating to our customers. The e-mail claims that a FedEx shipment could not be delivered and asks the customers to open an attachment, print it out and take it to a FedEx facility to pick up the package.

Customers need to be aware that this is a fraudulent request and that this e-mail attachment contains a virus. If you have received one of these fraudulent e-mails, do not open the attachment, but delete the email immediately.
FedEx does not request payment or personal information in return for goods in transit or in FedEx custody via unsolicited mail or e-mail.

If you have received a fraudulent e-mail that claims to be from FedEx and have experienced resulting financial loss, contact your banking institution immediately through the appropriate channels.

*FedEx is not responsible for any charges or costs incurred as a result of unauthorized or fraudulent activity that abuses the FedEx name, service marks and logos.

Service Disruption
---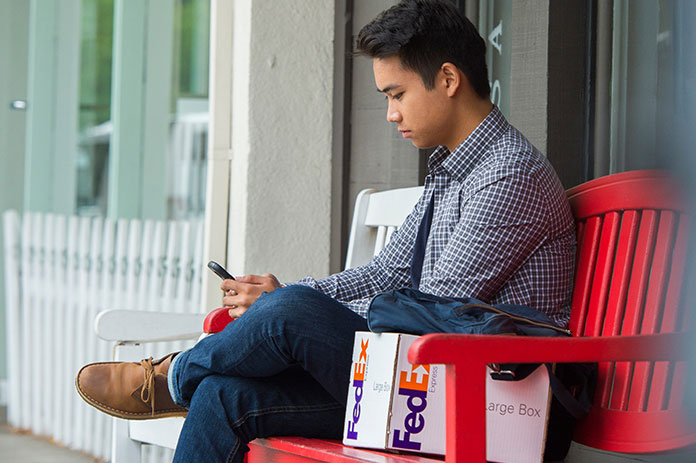 Sign up for FedEx eNews
Email is a great way to be alerted about the latest news that may impact your shipments and stay updated with special offers..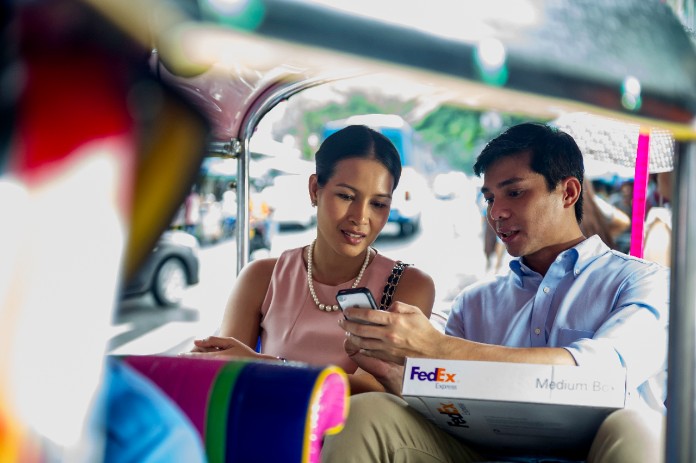 Already Subscribe?
You can change your email preference anytime. Add, remove something no longer needed or unsubscribe.