Service, Regulatory Updates and Important Notifications
Service, Regulatory Updates and Important Notifications
COVID-19 News
---
We are monitoring the impact of the COVID-19 outbreak.
Stay connected with the service impacts here.
As part of our digital initiative, we will impose a surcharge for manual air waybills starting from June 8, 2020.  Customers who opt for manual air waybills will be charged VND 131,250 per shipment. The surcharge will be billed to the outbound freight invoice.
We encourage you to ship online for the ease, speed and convenience of processing shipments digitally.
Just go to fedex.com and click "Ship"!
In order to strengthen the quality supervision of both medical and non-medical commodity export, Ministry of Commerce of China, General Administration of Customs and State Administration for Market Regulation released Announcement No. 12 of 2020 on April 25, 2020 with immediate effect to reinforce the compliance.
China shippers must ensure all export shipments to be compliant with the latest regulation and paperwork requirements. You may get more information from the website of Ministry of Commerce of China (click here).
To ensure smooth customs export clearance from China, importers are strongly encouraged to check with their shippers in China that their export shipments of both medical and non-medical commodity export meet the regulations/guidelines imposed, prior to engaging in the export arrangement from China.
According to the China Customs declaration regulation update on General Administration of Customs Announcement No. 53 of 2020, select medical-related export items listed below under the following Customs Harmonized Codes (HS codes) are subjected to China inspection and Quarantine (CIQ) inspection of export commodities starting from April 10, 2020. This is to strengthen the quality supervision on select medical related item export from China.
No
Commodity name
HS code
1
Medical masks
6307900010
2
Medical protective clothing
6210103010
3926209000
3
Infrared thermometers
9025199010
4
Ventilators
9019200010
9019200090
5
Medical surgical cap
6505009900
6
Medical goggles
9004909000
7
Medical gloves
3926201100
3926201900
4015110000
4015190000
8
Medical shoe cover
6307900090
3926909090
4016999090
9
The patient monitor
9018193010
10
Medical disinfection towel
3005901000
3005909000
11
Medical disinfectant
3808940010
To ensure smooth customs export clearance of these medical items from China, importers are strongly encouraged to check with their shippers in China that their export for these listed items meet the formal export declaration imposed by China Customs, prior to engaging in the export arrangement from China.
You can refer to the link below from General Administration of Customs P.R. China for more details, customs.gov.cn/customs/302249/302266/302267/2961602/index.html (available in simplified Chinese only).
The impact of COVID-19 is causing local, state, and national governments around the world to issue work and travel restrictions on a daily basis, which are impacting our ability to meet our high standards of service. 
As a result, we have made the decision to suspend our money-back guarantee (MBG) for all FedEx Express services, effective immediately until further notice.
Because FedEx is an essential transport service provider, we will continue operating as government restrictions and regulations allow, and we continue to execute contingency plans in an effort to provide outstanding service to our customers.
We recognize and appreciate the crucial role we play in the global supply chain and connecting the world during this critical time, and we remain focused on serving our customers and providing relief supplies to areas that need it most. 
Service News
COVID-19 has disrupted supply chains, reducing air cargo capacity globally.  
This disruption has caused us to make adjustments to our networks which has increased our costs. As a result, we announced a 'Temporary Surcharge' on all FedEx Express and TNT international parcel and freight shipments beginning April 6, 2020.
Beginning November 2, 2020, the 'Temporary Surcharge' will be renamed as 'Peak Surcharge'.
We are pleased to inform you that effective October 5, 2020, FedEx Express and TNT shipments from around the world to Ho Chi Minh City and neighbouring provinces in South Vietnam (via SGN gateway) now will arrive one day faster.
The summary of transit time improvement is outlined in the table below. 
Origin
Destination
Services
Day of Week PUP*
Transit- time improvement
Worldwide
South Vietnam
(via SGN gateway)
All FedEx and
TNT Services
Monday-Friday
1 business day
* If the shipment is picked up after the cut-off time, the pickup date will be the next day.
Note: There may be additional transit time extensions and temporary service suspension experienced due to the current COVID-19 situation. Please find out more on fedex.com/vn and tnt.com/vn
To obtain information about the status of your shipments, please visit fedex.com/vn or tnt.com/vn. Should you have more questions, you may also call our Customer Service team at 1800 585835 [For FedEx] or at 1800 1589 [For TNT].
As an effort to improve the efficiency of our FedEx network, we will adjust delivery commitment times and delivery practices for selected FedEx Express inbound services for U.S. residential delivery.
• Effective September 28, 2020, the delivery commitment time for FedEx inbound International Priority (IP) and International Priority Distribution (IPD) services to the U.S. (residential delivery only) will be adjusted from 10:30am to 12:00noon. 
• Effective October 5, 2020, delivery practices for all FedEx U.S. inbound residential shipments will change. These shipments will be left at the door on first attempt if recipient is unavailable, unless the shipper requested a Signature Service option of either Indirect Signature Required (ISR), Direct Signature Required (DSR) or Adult Signature required (ASR).  
Effective 28 September 2020, FedEx will expand its Dangerous Goods (DG) shipping service on International Priority (IP) services to all locations in Australia, excluding Tasmania. With this service capability, we strengthen our network coverage in Australia to benefit customers as well as bring new trading opportunities.
When in the Australian network, these DG shipments will be handled within our Australia domestic road express operational network. This enables end to end control and visibility, providing customers with peace of mind.
Please note the following DG are prohibited and cannot be carried:
·   Class 1 Explosives
·   Class 7 Radioactive Material, including Radioactive Material Excepted Packages
·   6.2 Infectious Substances in Category A (UN2814 and UN2900)
To learn the basics of DG shipping, please refer to the Dangerous Goods Shipping brochure on fedex.com.
Note: All services are subject to the customer's agreement with FedEx, which may include FedEx Standard Conditions of Carriage, FedEx Services Guide, FedEx Air Waybill or other transit documents.
Effective September 1, 2020, FedEx Express will accept outbound and inbound DG Class 9 shipments to and from HAN gateway. Customers are able to ship and receive DG Class 9 to/from select cities and provinces such as Hanoi, Hai Phong, Hai Duong, Bac Ninh, Bac Giang, Vinh Phuc.
The DG Class 9 service is only available for International Priority (IP), International Priority Freight (IPF), International Premium (IP1), International Express Freight Service (IXF) and International Airport-To-Airport (ATA) shipments.
DG Class 9 are goods including:
Aviation Regulated Solid or Liquid
Magnetized Material
Environmentally Hazardous
Genetically Modified Micro-Organisms (GMMOs) or Genetically Modified Organisms (GMOs)
Lithium Batteries
Substances which, on Inhalation as Fine Dust, may Endanger Health
Capacitors
Substances Evolving Flammable Vapour
Life-Saving Appliances
Substances and Articles which, in the Event of Fire, may Form Dioxins
Other Substances or Articles Presenting a Danger During Transport, but not Meeting the Definitions of Another Class
To learn the basic of DG shipping, please refer to the Dangerous Goods Shipping brochure. Or you can contact FedEx Customer Service team at 1800 585835 for assistance. 
Effective December 25, 2019, FedEx Express will implement electronic invoicing for Express service as per Decree 119/2018/ND-CP dated September 12, 2018 and Circular 68/2019/TT-BTC dated September 30, 2019. If you have any questions, please contact our Customer Service team at 1.800.58.58.35.
Shipping Regulatory Update
As of 1 December 2019, new low-value goods rules will commence. Overseas businesses that sell low-value goods to consumers in New Zealand may need to register for, collect and return a Goods and Services Tax (GST) of 15% on goods where money is paid or an invoice is issued on or after 1 December 2019.
The new regulations apply to goods with a customs value of NZ$1,000 or less and will require overseas businesses, including online marketplaces and merchants that sell direct and re-deliverers, to register an account for GST on sales to New Zealand customers. The customs value of NZ$1,000 excludes transport and insurance costs when determining if GST needs to be charged.

All consignments valued at NZ$1,000 or less can be cleared on an Inward Cargo Report (ICR), a Simplified Import Declaration (SID) or a standard Import Declaration. There is no change to the current processing of goods valued at more than NZ$1,000 – the standard GST and duty calculation will be applied.

The new low-value goods rules are similar to the low-value goods regulations already in place in Australia.
For further information on new GST rules in New Zealand, please visit Customs Service.
Online Fraud Alert
We have received reports of fraudulent emails claiming to come from BillingOnline@fedex.com. These messages have a vague subject referencing an invoice (e.g. "Your FedEx invoice is ready to be paid now," "Please pay your outstanding FedEx invoice," "New FedEx Invoice," "Your FedEx invoice is ready," "Pay your FedEx invoice online").
If you receive a message matching this description do not open the email or enter any personal information. Delete the email immediately.
FedEx does not send unsolicited emails to customers requesting information regarding packages, invoices, account numbers, passwords or personal information.
For more information on other fraudulent emails, you can visit our U.S. website by clicking here.
It has come to our attention that a fraudulent e-mail with unauthorized use of the FedEx name has been circulating to our customers. The e-mail claims that a FedEx shipment could not be delivered and asks the customers to open an attachment, print it out and take it to a FedEx facility to pick up the package.

Customers need to be aware that this is a fraudulent request and that this e-mail attachment contains a virus. If you have received one of these fraudulent e-mails, do not open the attachment, but delete the email immediately.
FedEx does not request payment or personal information in return for goods in transit or in FedEx custody via unsolicited mail or e-mail.

If you have received a fraudulent e-mail that claims to be from FedEx and have experienced resulting financial loss, contact your banking institution immediately through the appropriate channels.

*FedEx is not responsible for any charges or costs incurred as a result of unauthorized or fraudulent activity that abuses the FedEx name, service marks and logos.

Service Disruption
As a control measure against coronavirus outbreak, the Vietnam government has temporary restricted all flights between Vietnam and China with effect from February 1, 2020 until further notice. As a result both inbound and outbound FedEx and TNT shipment services will be impacted. During this period, we will continue to accept shipments but service delays are expected.
We are closely monitoring the situation and will keep you updated of any changes. If you have questions, please feel free to contact your Sales Representative or our Customer Service Hotline.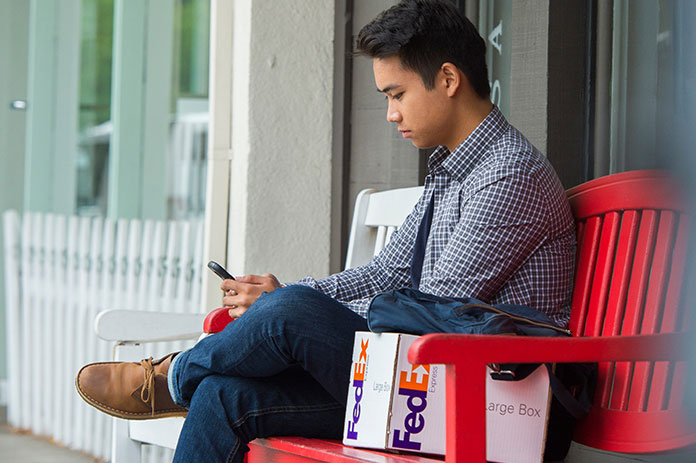 Sign up for FedEx eNews
Email is a great way to be alerted about the latest news that may impact your shipments and stay updated with special offers.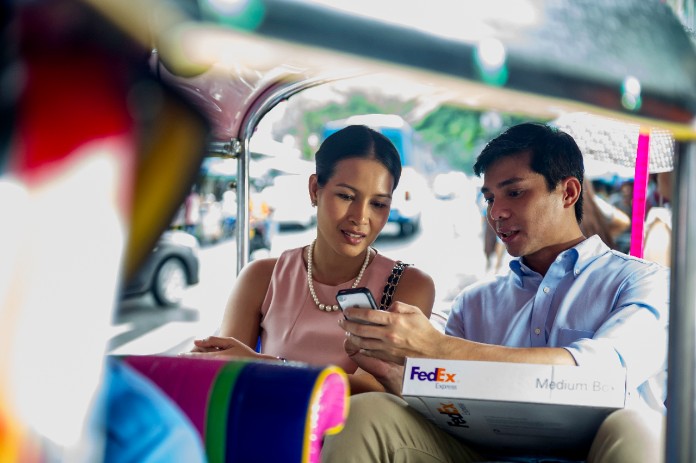 Already Subscribe?
You can change your email preference anytime. Add, remove something no longer needed or unsubscribe.