Logistyx Ship-IT
Logistyx Ship-IT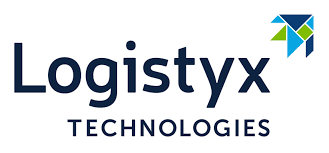 Logistyx Ship-IT™ is a flexible multi-carrier shipping software solution that makes it easy to ship more orders, faster, for the lowest possible cost, worldwide.
Transportation Management

Small, Medium, and Enterprise

Retail/E-Commerce, Wholesale Distribution, 3PL, Pharmaceutical, and Life Science

Automate & Accelerate Shipments, Carrier Compliant and Control Fulfillment Cost

Automated shipping solutions, Flexible User Interface, Integrates to several ERP, WMS and e-Commerce Platforms

Cloud $200 month or above / Starting at $40,000

DESCRIPTION:
Logistyx Ship-IT™ multi-carrier shipping software is an ideal solution to automate carrier management and compliance, and eliminate manual steps in shipping operations. Ship-IT is relied on by many of the industry's leading and fastest growing ecommerce companies, manufacturers, distributors and logistics service providers. Ship-IT manages small parcel, regional, less-than-truckload (LTL), truckload (TL) and international shipments and:
·        Automates carrier routing and rating decisions
·        Provides a user-configurable business rule engine to ensure your shipping rules are automatically followed
·        Prints carrier-compliant shipping labels and documents
·        Captures tracking numbers
·        Provides detailed reports for customer service and analysis
Ship-IT can be installed as an on-premise or cloud-based solution and is integrated with many WMS, ERP, order management systems (OMS) and eCommerce platforms. Ship-IT can be configured to work with mobile computers and barcode scanners for fast, efficient scan-and-ship processing.