To ensure that your shipping experience is prompt and convenient, we offer multiple ways to get your shipments to us.
Save time and effort by
scheduling a convenient
pickup online.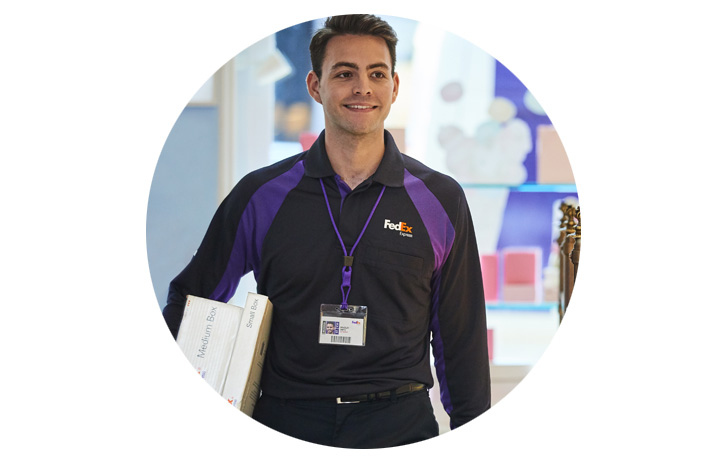 Plan ahead for recurring
delivery needs with a
scheduled backup plan.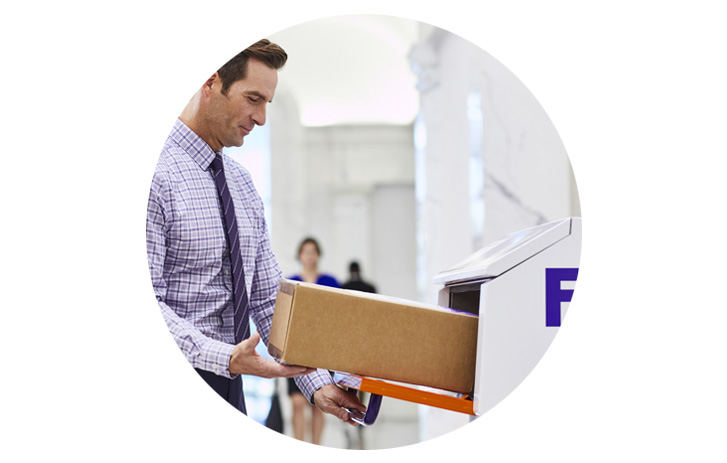 Get your shipment to us via
thousands of conveniently
located drop boxes open 24/7.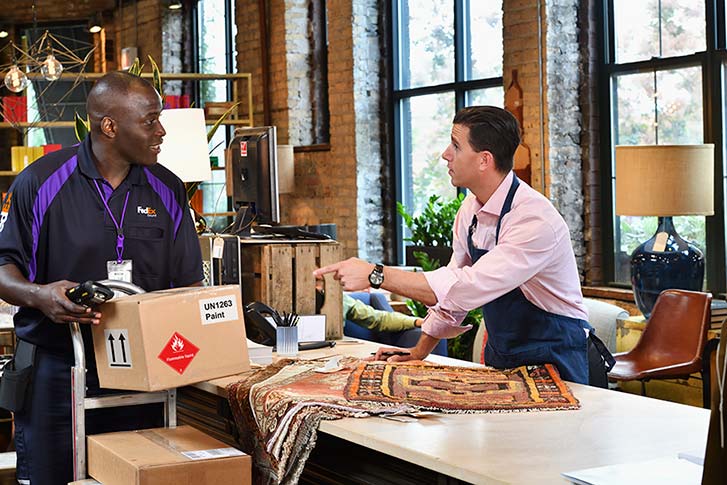 One-Time Pickup
Arrange a one-time shipment pickup*, and we'll send a FedEx courier to your location. You can schedule a pickup through the pickup application or while creating a label in FedEx Ship Manager.**
1. Create an account or log in
2. Create your shipping labels
3. Complete your pickup request
---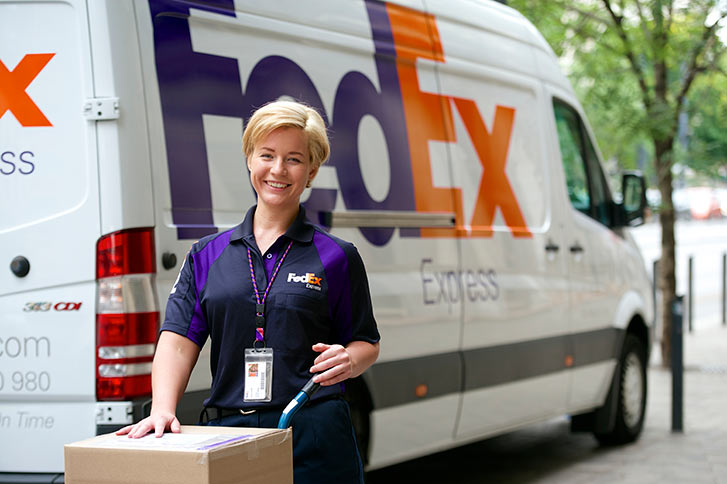 Recurring FedEx Pickup
Do you send shipments on a regular schedule? If so, you can simplify your routine and plan ahead for recurring delivery needs with regularly scheduled pickups, including free express service. It's a time-saving alternative to repeatedly dropping off shipments or making individual pickup requests.
If you're shipping regularly but not every day, we now offer a more customizable solution, FedEx Express and FedEx Ground Automated Pickup.1 Your FedEx automation system2 alerts us when you've created the first shipment of the day and need a pickup. We'll only come on days you need us and we'll waive your pickup fee during weeks with no pickups, saving you time and money.
Contact your FedEx account executive or call customer service at 1.800.GoFedEx 1.800.463.3339 to learn more and find out if recurring pickup service is the right option for you.*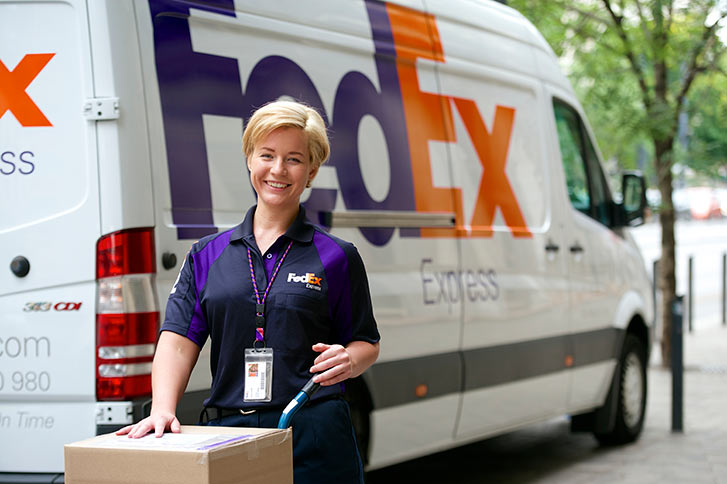 ---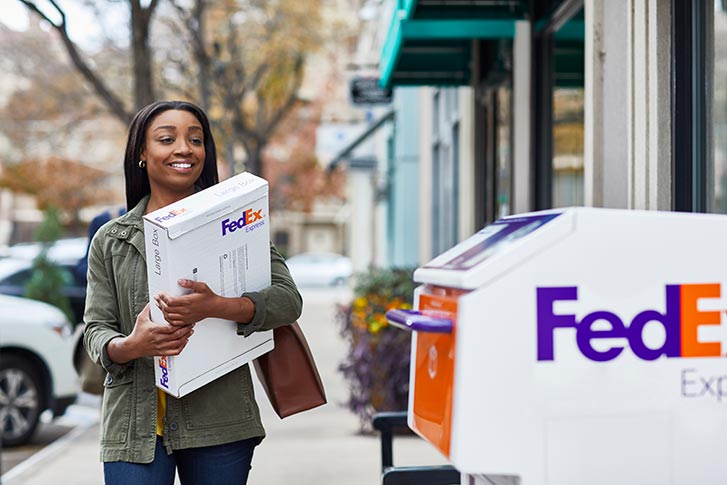 Dropoff
You can also dropoff shipments at your convenience at a nationwide location.
Dropoff shipments at any FedEx Office® location.
Dropoff shipments at a participating location including Walgreens, select grocery stores and more.
Dropoff FedEx Express®, FedEx Ground® and FedEx SmartPost® shipments at our drop boxes 24/7.
Pickup information related to COVID-19
Safety information:
To support WHO social distancing guidelines, we recommend residential customers drop off packages at a FedEx designated location or Drop Box. If a residential pickup is required, please leave package(s) outside the door where possible for pickup. While scheduling online, please update the location of packages section of the application with comments about the location of your shipment, e.g. left outside or on the porch.
Additionally, before finalizing your shipment, please confirm with your recipient they will be able to accept the shipment or they are 'OPEN' for business.
Regularly scheduled pickups:
If your business has been affected by the changing times and you need to cancel, suspend or move your regularly scheduled pickup, please either call 1.800.463.3339 and say "schedule a pickup" or talk to your FedEx account executive for more details.
If you choose to cancel your regularly scheduled pickups, you can still:
When you are ready to restart your regularly scheduled pickups, you can let us know by filling out this form.
Tools & Resources
Need help? See our step-by-step guide below on how to schedule and manage your pickups with FedEx.
---
Complete this online form and view instructions on packing and labeling your shipment.
---
Log in to get FedEx shipping materials sent directly to you. 
---
1To initiate a pickup, create and transmit your first shipment of the day before your designated daily cutoff time, which you will receive at enrollment.
2Automation solutions include FedEx Ship Manager® at fedex.com, FedEx Web Services, FedEx Ship Manager® Software, and FedEx Ship Manager® Server.
*A fee applies for all pickup services except for recurring Express pickup.
**When you cancel a pickup using the Schedule a Pickup tool, your shipment history will indicate the pickup as canceled. If, however, you return to the tool shortly after your transaction, the site may not reflect the change. Be assured that we have received your request — it may take some time for all of our systems to update. It is not necessary to cancel the pickup a second time.