Stay in Control With the FedEx® Mobile App
Stay in Control With the FedEx® Mobile App
No matter where you are, the FedEx Mobile app has your back.
Stay in control. Wherever you are.
Not always near a computer? No worries. Get tracking alerts, create shipments and more, right from your phone. Anytime, anywhere.
Your shipments. Your way.
Get your shipment started wherever you are. It's fast and easy to create a new shipment in the FedEx Mobile app.
Plans change? No problem.
Now you can get tracking alerts and delivery notifications in the palm of your hand. Sign up for FedEx Delivery Manager® for even more control.
Your packages. Your deliveries. Now with more control.
Say when, where and how you'd like packages delivered.
FedEx Delivery Manager lets you request when and where packages are delivered, as well as send you alerts on when they're arriving.

SIGN UP
Find FedEx on your wrist.
Open an account. Enjoy special perks.
Make shipping seamless. Create a login.
Sign up for a FedEx login to make shipping gifts and tracking packages faster and easier than ever. 

Create Login
Get rewarded for doing what you do.
As a My FedEx Rewards member, you'll earn exclusive savings, offers and rewards every time you ship. It's free to join, so why wait?
Join Now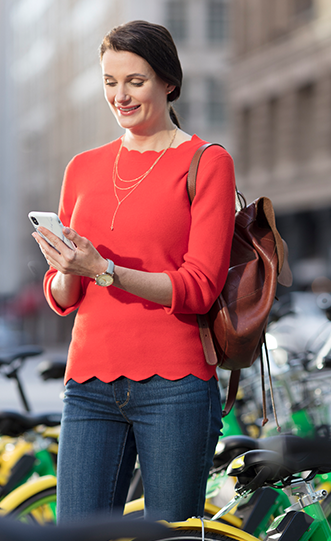 Frequently Asked Questions
Please call for questions regarding your shipment.
When you opt in to receive alerts via FedEx Delivery Manager® you will get package status notifications. You will be notified when:
Your package is ready for pickup, if you have chosen to hold at a location
A shipment requires a signature to complete the delivery
There is a delay that would prevent on-time delivery
These text alerts are sent from 46339 to the phone number you provided in the FedEx Delivery Manager request. If you prefer not to receive these updates, text STOP to 46339.
Ongoing Shipment Updates
To get ongoing shipment status updates:
Text. Text FOLLOW and your tracking number (e.g., "FOLLOW 123456789012") to 48773.
Confirm. Reply YES when you receive the welcome message. (Repeat Step 1 to follow another shipment.)
Receive. Receive ongoing updates to your shipment's status automatically via text.
Text STOP to 48773 to cancel tracking updates, or HELP to 48773 for assistance. FedEx® SMS Tracking is supported by AT&T, Verizon Wireless, T-Mobile, Sprint Boost Mobile, Metro PCS, U.S. Cellular, NTelos, Cricket, and Virgin Mobile. Message and data rates may apply. Message frequency varies per user. View our Privacy Policy.
One-Time Shipment Updates
For a one-time shipment status:
Text. Text TRACK and your tracking number (e.g., "TRACK 123456789012") to 48773.
Receive. Receive your shipment's current status automatically via SMS.
Repeat. To track another shipment or receive another update, repeat these steps.
Text STOP to 48773 to cancel tracking updates, or HELP to 48773 for assistance. FedEx® SMS Tracking is supported by AT&T, Verizon Wireless, T-Mobile, Sprint Boost Mobile, Metro PCS, U.S. Cellular, NTelos, Cricket, and Virgin Mobile. Message and data rates may apply. Message frequency varies per user. View our Privacy Policy.
FedEx considers the security of your shipment information a top priority. Creating a FedEx Account will allow FedEx to provide visibility to certain account-specific information. After you register, you can ship FedEx Express® and FedEx Ground® packages.
Once you have downloaded the app and registered on the app, you'll be able to track FedEx Express® and FedEx Ground® shipments.
Yes, with the FedEx® Mobile app on both iOS (OS11 or newer) and Android (OS 6.8 or newer) devices, you can create an email shipping label or a PDF.  
Please call our technical support hotline if you need technical assistance.
Within the logged-out state of the app, go to Settings and click Log in.  Next, click Forgot your user ID or password?  On the Restore method screen, you can choose the option for resetting your user ID or password. If you have a Touch ID - enabled iPhone, you can enable Touch ID.   Additionally, you can go to fedex.com and select Forgot your password or ID?
We understand the importance of protecting the privacy of customer information. Your shipment information is password-protected, and FedEx does not sell customer information or give it to outside parties unless required by law. Please refer to our Privacy Policy for more details.