Make international shipping more efficient
We created the FedEx International Shipping Assist tool to help make your international shipping process more efficient and accurate. Key features include: instant access to important shipping information, the ability to save and reuse Harmonized System codes, and estimated duties and taxes for repeat shipments.


Shipping packages and envelopes from the U.S. to another country
Get your shipment on the next available flight for delivery within 24 hours to most international countries and territories.
FedEx® International Next Flight
Get it there within 1 to 3 business days, with delivery in up to 220 countries and territories.
FedEx International First®
FedEx International Priority®
Choose economical shipping with delivery in 2 to 3 business days to select countries, or in 2 to 5 to 215+ countries and territories.
FedEx International Economy®
Have packages delivered to 100% of Canadian businesses and homes in 2 to 7 business days. 
FedEx International Ground®


Shipping LTL freight in North America
Ship freight with the right balance of speed and cost in the U.S., Canada, and Mexico.
FedEx Freight® Priority
FedEx Freight® Economy


Shipping express freight from the U.S. to another country
For critical freight shipments, choose the fastest possible delivery option by putting them on the very next flight.
FedEx® International Next Flight
Send international shipments over 150 lbs. quickly, with delivery in as little as 1 business day.
FedEx International Priority® Freight
FedEx International Economy® Freight
Safely send freight that could pose risks to health, safety, property, or the environment.
FedEx International Premium®
---
Discover how you can ship packages across the globe from your local FedEx Office and other FedEx locations.

---
Frequently asked questions
Get all the information you need to ship to friends, family and more in over 220 countries and territories with FedEx, right here. Or stop by your local FedEx Office or FedEx Ship Center to get started, backed by the expertise of your friendly neighborhood FedEx team members.

A harmonized code is a six-digit code used by customs officials to document the commodities entering and exiting the country. All import and export codes are based on the Harmonized System (HS) of the Harmonized Tariff Schedule (HTS). Virtually all countries base their tariff schedules on this system, making it easier to conduct international trade.  Every imported or exported item is assigned a classification code (Harmonized Code) that corresponds to its product type. These numerical codes are used by countries worldwide for statistics-gathering purposes. They also determine which tariffs, if any, will be applied to the product. Additionally, foreign trade regulations require exporters to include the correct classification code on export documentation.

A Commercial Invoice is used to record accounts receivable for the seller and accounts payable for the buyer. The content of the Commercial Invoice is almost always the same as the Pro Forma Invoice. However, the final sale price may vary with the Pro Forma Invoice, as the Pro Forma Invoice is issued before an actual sale takes place. Its purpose is to give a customer a clear idea of what to expect, and it acts as a good faith estimate showing what can be known in advance, such as prices and terms, and an average billing amount for the types of items being requested. A customer may also use a Pro Forma Invoice to decide whether or not to place an order. The purpose of a Commercial Invoice is to request payment for items that have actually been sold by showing the amount that should be paid.

Clearance delays occur for a variety of reasons. Some examples include:
Missing documentation

Incomplete, missing, or inaccurate information on documentation

Additional documentation needed by regulatory agencies

Processing required by additional regulatory agencies

Missing piece(s) of multiple-piece shipment
If additional information is required from the shipper or recipient, FedEx will attempt to contact them. Once all requirements are fulfilled, your shipment will be cleared to move to its final destination.
Customs value is the total shipment value as declared by its shipper to serve as the basis for determining duties and taxes. It usually reflects the selling or the replacement price of the shipment and is equal to or higher than the declared value for carriage. If you are shipping 5 items at $20 apiece, then your customs value would be $100. 
Before you ship, check to see if your product has an Export Control Classification Number (ECCN), a five-digit, alphanumeric code that identifies the technology level and capabilities of your product. You'll use this code to find out when and where you need an export license. 
Resources for exporters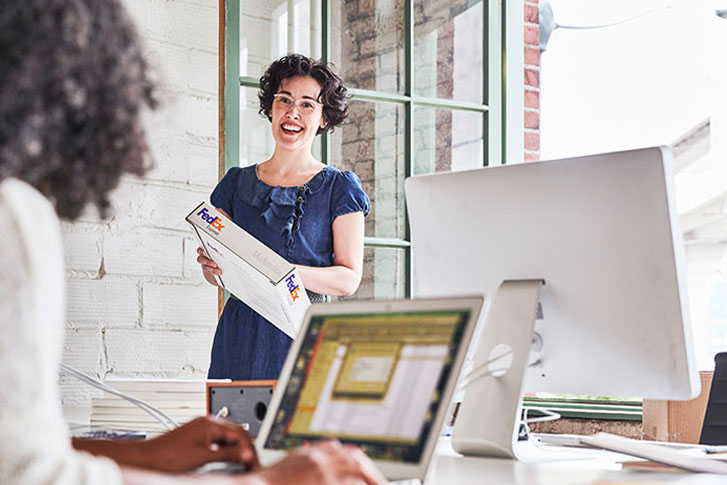 Reach global markets
Find greater opportunities and grow your business by understanding international market conditions, regulations, business customs and service availability.
Country Commercial Guides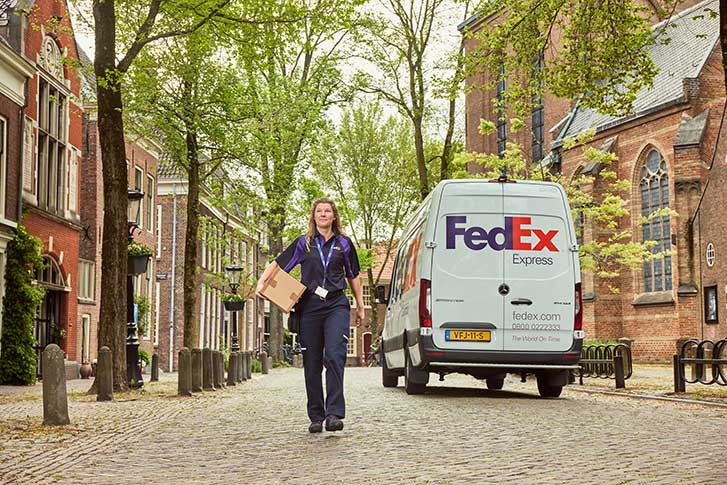 Global e-commerce solutions
Get the technology, transportation and global trade data solutions you need to grow your e-commerce business globally with FedEx® Cross Border.
FedEx® Cross Border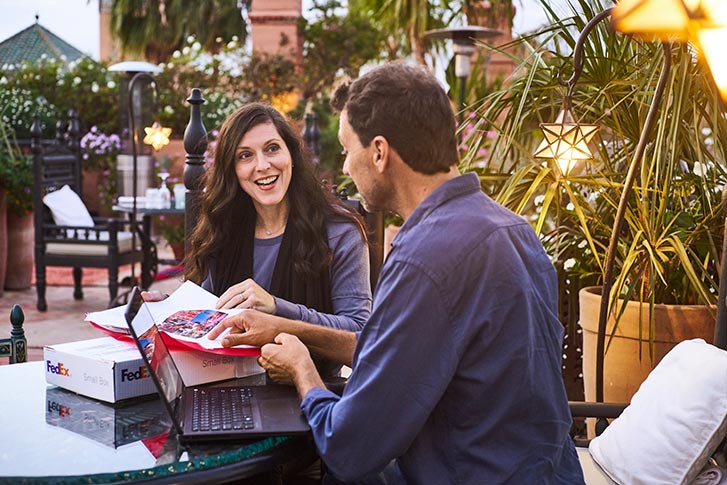 Build your exporting plan
Assess your current exporting approach and prepare for what's next with tips to guide your growth at every stage.
Take the assessment
Discover convenient solutions for all your shipping needs
Ship a single envelope or package.
FedEx Ship Manager® Lite is a simple, streamlined way to ship a one-piece envelope or package. With FedEx Ship Manager Lite you can:
Ship without setting up a FedEx account

Email the shipping label to yourself or to the recipient

Send shipments using your phone, tablet or laptop
Ship Now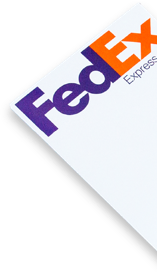 Ship multiple packages or regulated items.
Use FedEx Ship Manager® at fedex.com for access to advanced features designed to manage international shipments of any size. With FedEx Ship Manager you can:
Declare an item over $2,500 USD

Ship items with an export license

Take appropriate measures to handle dangerous goods, hazardous materials or restricted items
Ship Now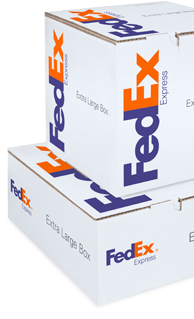 Learn how to ship internationally with FedEx
Get step-by-step instructions for your next international shipment with this handy guide, covering customs expectations, required documents, and more.
How to Ship Internationally
Learn how to ship internationally with FedEx
Get step-by-step instructions for your next international shipment with this handy guide, covering customs expectations, required documents, and more.
How to Ship Internationally
---
Stay informed with FedEx emails 
Keep up with the latest FedEx offers and learn how to make shipping and printing easier with timely email updates.