About us
About us
We believe a diverse society is a stronger one. We strive to ensure our company reflects the many cultures of our workforce, customers and communities around the world.
We believe a diverse society is a stronger one. We strive to ensure our company reflects the many cultures of our workforce, customers and communities around the world.
Connecting people & possibilities
Connecting people with goods, services, ideas and technologies creates opportunities that fuel innovation, energize businesses and lift communities to higher standards of living. At FedEx, we believe that a connected world is a better world, and that belief guides everything we do.
Delivering more than packages
We deliver joy during the holidays. We deliver hope to survivors of natural disasters. Customers count on our diverse portfolio of transportation, e-commerce, and business solutions. Our networks reach more than 220 countries and territories, linking more than 99 percent of the world's GDP. Behind it all are our more than 570,000 team members around the world, who are united around the Purple Promise: "I will make every FedEx experience outstanding."
Technology & innovation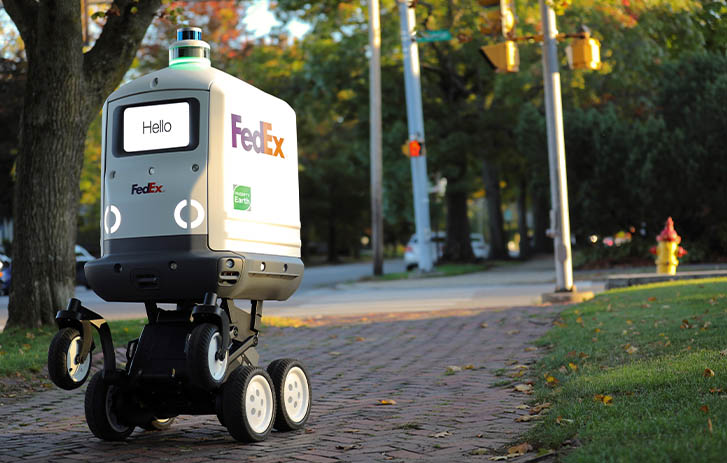 We're driven to create breakthrough solutions for our customers and to find ways to work smarter.
Working at FedEx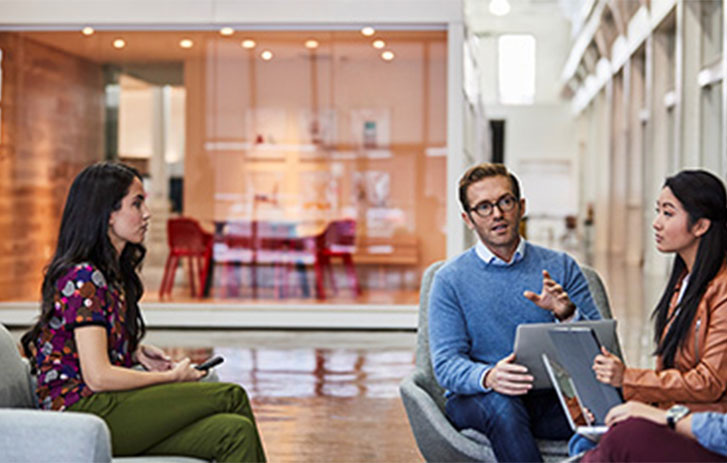 We value our people and promote diversity, safety and quality in our workplaces.
Time flies: FedEx history highlights
1965
As a Yale undergraduate, Fred Smith writes a term paper outlining a system to accommodate urgent, time-sensitive shipments. He receives an average grade.
1971
Federal Express Corp. is founded in Little Rock, Arkansas.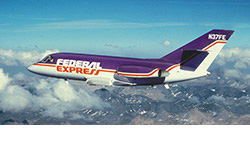 1973
On the first night of continuous operation, 389 Federal Express team members and 14 Dassault Falcon jets deliver 186 packages overnight to 25 U.S. cities.
Federal Express relocates operations to Memphis, Tennessee.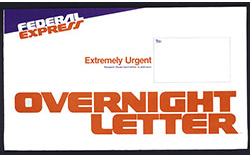 1981
Federal Express introduces the Overnight Letter and begins international delivery with service to Canada.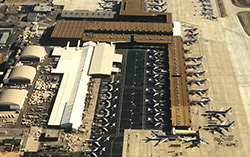 1981
Federal Express opens its World Hub adjacent to Memphis International Airport.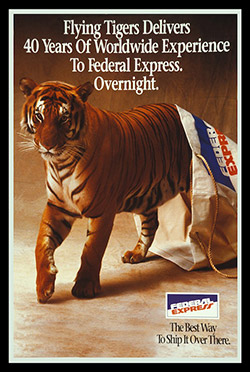 1989
Federal Express purchases Flying Tigers to expand its international presence.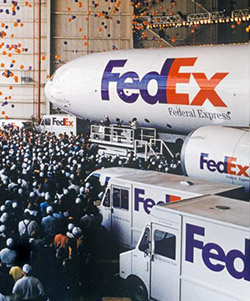 1994
Federal Express officially adopts "FedEx" as its brand. FedEx also launches FedEx.com as the first transportation website to offer online package status tracking.
1996
FedEx becomes the first company to let customers process shipments online with the introduction of FedEx interNetShip® (now FedEx Ship Manager® at fedex.com).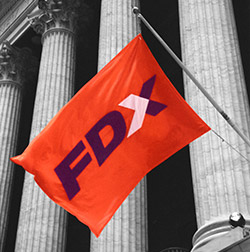 1998
FedEx creates FDX Corp., composed of Federal Express, package carrier RPS, LTL carrier Viking Freight, Caliber Logistics, Caliber Technology, and Roberts Express. FedEx acquires Caliber System Inc.
2000
FDX becomes "FedEx Corporation," with five operating companies: FedEx Express, FedEx Ground, FedEx Global Logistics, FedEx Custom Critical, and FedEx Services. 
FedEx also introduces a redesigned fedex.com, FedEx e-Commerce Builder, FedEx® Global Trade Manager, and FedEx Ship Manager®.
2000
FedEx Trade Networks is created, would later be rebranded FedEx Logistics in 2019.
2002
FedEx Corp. brands two LTL acquisitions as FedEx Freight.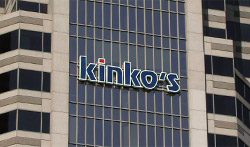 2004
FedEx Corp. acquires Kinko's and expands FedEx retail access to all 1,200-plus Kinko's stores — which are re-branded FedEx Kinko's Office and Print Centers.
2007
FedEx launches the FedExCup® with the PGA TOUR, also introducing a season-ending competitive element to the schedule.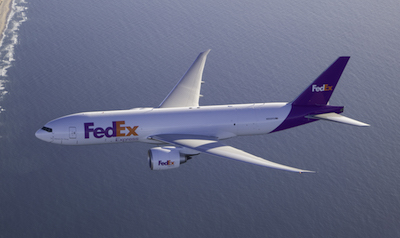 2009
FedEx Express becomes the first U.S.-based, global, all-cargo freight airline to own a Boeing 777 Freighter, the world's largest twin-engine cargo aircraft.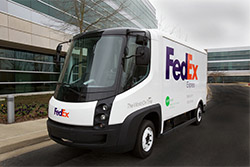 2010
FedEx introduces the first all-electric trucks to be used in the U.S. parcel delivery business.
2013
2014
FedEx Corp. acquires Bongo International, and rebrands it as FedEx Cross Border.
2015
FedEx Corp. acquires GENCO and rebrands it as FedEx Supply Chain.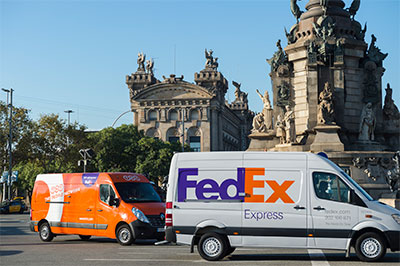 2016
FedEx Corp. acquires TNT Express — the largest acquisition in FedEx history — expanding access in Europe, the Middle East and Africa, Asia-Pacific, and the Americas.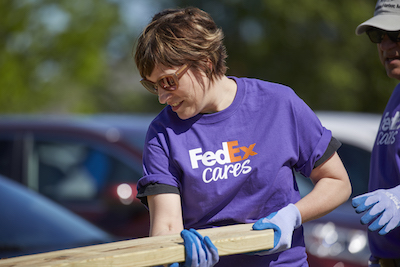 2016
FedEx announces a new global giving platform — FedEx Cares — and commits to investing $200 million in more than 200 communities by 2020. After reaching the goal early, the next campaign, 50 by 50, would be launched in 2019.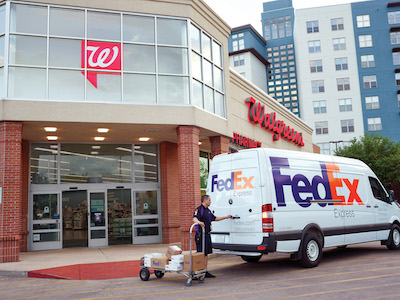 2017
FedEx enters an agreement to place FedEx OnSite locations within Walgreens stores across the U.S., eventually expanding to nearly 8,000 nationwide.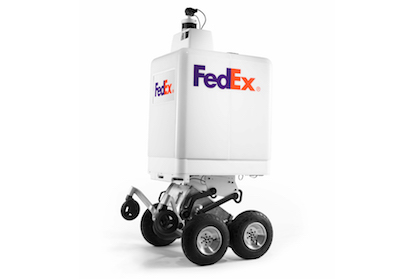 2019
FedEx launches Roxo™, the SameDay Bot, an autonomous delivery device designed for same-day and last mile deliveries for retailers.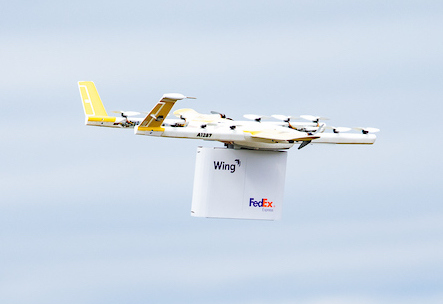 2019
In collaboration with Wing Aviation LLC, an Alphabet company, FedEx Express launches a first-of-its-kind drone delivery service.
Featured articles
Team Member Perspective: Handling the first U.S. COVID-19 vaccine shipment
On Dec. 14, 2021, FedEx marked the one-year anniversary of delivering COVID-19 vaccines to dosing centers across the United States, with approximately 300 million vaccines delivered across the country in this first year. It all began with a historic moment in December 2020: hear directly from the FedEx team members who worked to make the first U.S. vaccine deliveries happen in this video.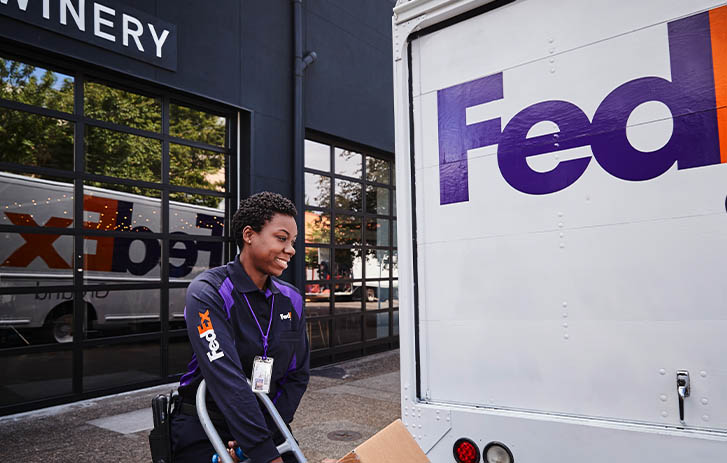 Measuring the FedEx Effect
At FedEx, we manage a lot more than deliveries. We create jobs, grow small businesses, and invest in the communities we serve. Learn how we help boost the economy through the U.S. Economic Impact Report.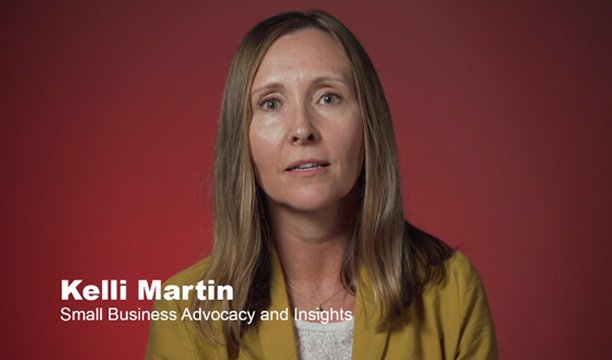 FedEx Small Business Grant Contest: Made possible by Kelli Martin
Learn about Kelli Martin and how she helps make the FedEx Small Business Grant Contest possible year after year.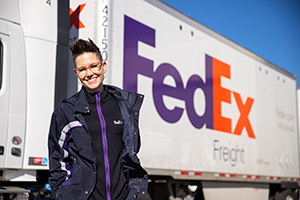 Celebrating women in trucking
Hear from five women who are charting their own unique paths in the transportation industry to share what their jobs mean to them.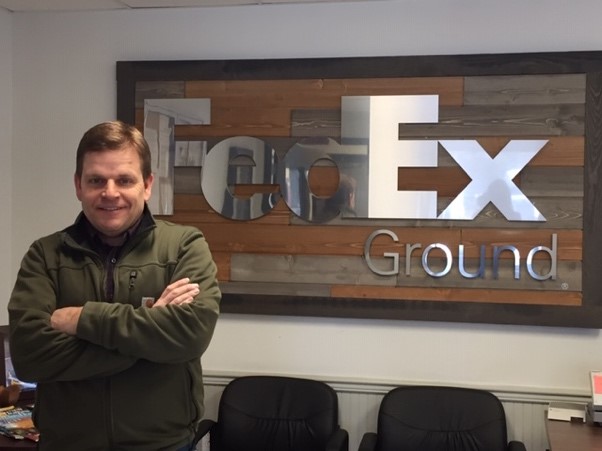 Made possible by FedEx team members

Stories of FedEx team members who make things possible for customers and communities.