Policy perspectives
Policy perspectives
Our perspective on public policies & issues
With a network serving more than 220 countries and territories, and more than 570,000 team members, FedEx has a strong interest in public policy and issues that affect the global economy, our business and our customers. FedEx has been a longtime leader and advocate on policy issues including aviation, trade, transportation, technology and innovation, sustainability and many others. FedEx supports policies that promote the interests of our customers, team members, investors and businesses.
Trade
Trade is the lifeblood of the global economy, and we believe everyone benefits when it is easier to bring new products and ideas to the global market. 
Surface transportation
FedEx supports transportation policies that will fund and improve surface and air transportation infrastructure. The United States needs modern, 21st century infrastructure to seamlessly and safely deliver goods and services to consumers. FedEx strongly supports the proposal to increase the national standard for twin trailers from the existing 28 feet to 33 feet.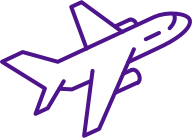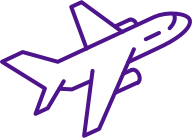 Aviation
FedEx operates the world's largest full-service, all-cargo airline, and the company is a longstanding, consistent advocate for global trade policy and Open Skies agreements.


Technology and innovation
FedEx sees benefits of next-generation innovation for our team members and operations, including computer-assisted vehicles, artificial intelligence, robotics and drones. We support efforts to modernize federal laws and regulations that encourage advances in transportation technology.
Tax and economic policy
FedEx has long supported tax reform efforts which offer pro-growth, pro-business solutions that will power the economy, increase business investment and expand job opportunities.
Sustainability, postal reform and more
FedEx is committed to a greener and more sustainable future. Learn more about policy topics ranging from sustainability to postal reform. While there is a broad array of matters facing the company and economy, our guidepost is steady: FedEx supports policies that promote the interests of our customers, team members, investors and business.
COVID-19 updates
Vaccine shipping
We continue to support healthcare organizations and communities with mission-critical demand. This includes delivering personal protective equipment, critical medical supplies and COVID-19 vaccines. FedEx is an integral part of the global vaccine supply chain, delivering COVID-19 vaccines, related ingredients, and supplies to more than 40 countries around the world.
Through close collaboration with our healthcare customers, and federal, state, and local officials, we are shipping COVID-19 vaccines and critical medical supplies from manufacturers and distributors to dosing centers for administration throughout the United States and Canada. 

Operational impacts due to COVID-19
As the world evolves, so do we. As business adapt to the challenges of the COVID-19 crisis, so does our support. You'll also find FedEx service impacts, safety precautions and updated store hours related to COVID-19. 
Coronavirus news and stories
We continue to make critical connections around the globe during the coronavirus outbreak, delivering strength to people and communities in need. Read the latest news and stories of how we're delivering hope during the COVID‑19 pandemic.