Trade is the lifeblood of the global economy, and we believe everyone benefits when it is easier to bring new products and ideas to the global market. FedEx plays a critical role in expanding trade by connecting people and possibilities, helping businesses build more nimble supply chains and delivering local products and services to global customers around the world.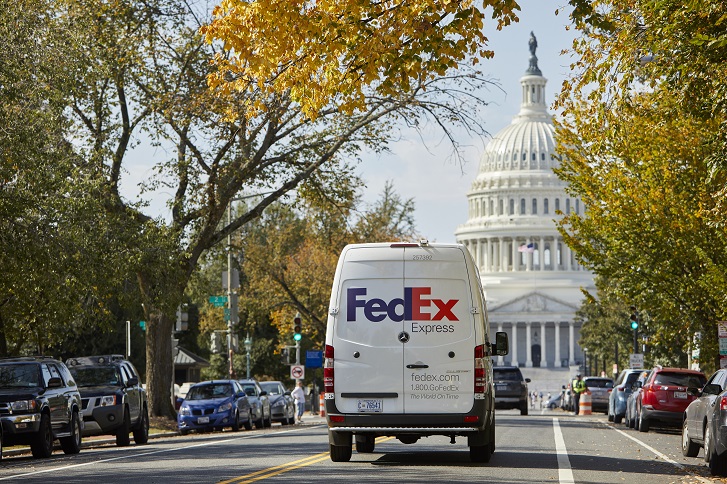 We need to get back to a pro-trade consensus
FedEx Chairman and CEO Frederick W. Smith and Center for Strategic and International Studies Trade Commission co-chairs call for renewed U.S. engagement and leadership in global trade.
Read Article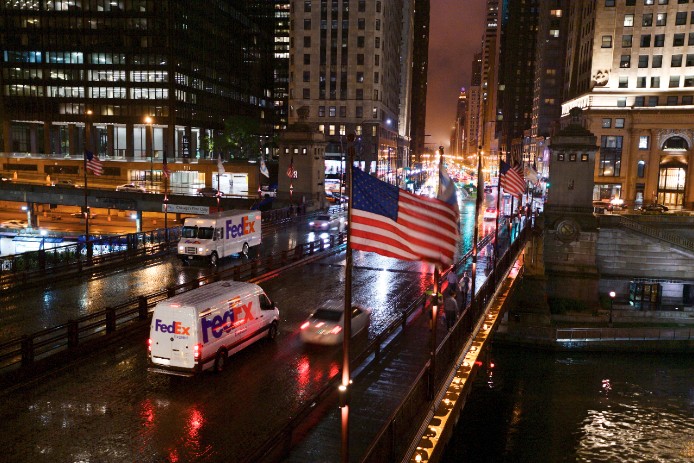 The Path Forward: Business & the Economy
FedEx Chairman Frederick W. Smith joined Washington Post Editor Michael Duffy for a live discussion on business and the economy amidst the coronavirus pandemic.
Watch here
FedEx Trade Index
FedEx Trade Index - Fall 2019
The latest survey commissioned by FedEx Corp., conducted by Morning Consult, finds a substantial majority of U.S. small-business leaders (82%) see increasing U.S. trade as beneficial to the overall economy, and three out of four (75%) small-business decision makers said selling goods online to international customers is important to the growth of their business. See results.
The importance of trade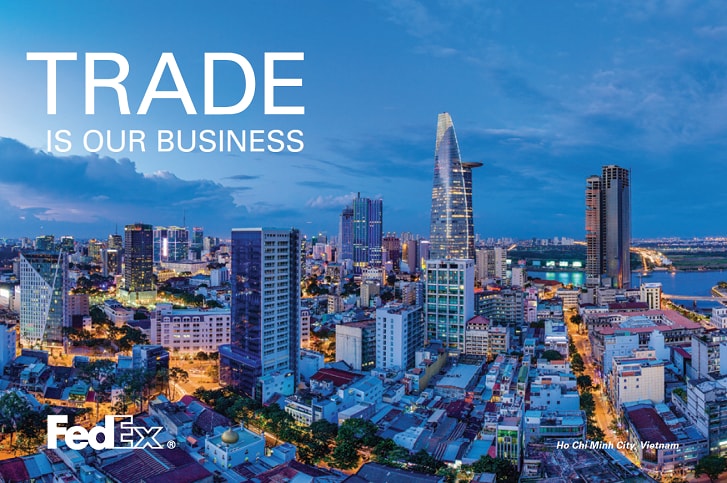 Special APEC edition 2017
How small businesses in Asia are bringing their innovations to consumers across the world.
Download PDF
Trade among nations
See how trade powers the world, in less than 60 seconds.
Impacts of trade
Fantasy Farms
Flowers cross borders to journey from a small town outside of Bogota, Colombia to locations across North America.
Christy Ng Shoes
See how trade enables a small business to operate as a global brand, shipping shoes to over 30 countries.
Dr. John's Candies
A healthy candy manufacturer sends sugar-free lollipops to children across the globe.
At FedEx, trade is our business, and expanding global trade is essential to our customers, our workers and our company. USMCA replaces the twenty-six-year-old North American Free Trade Agreement (NAFTA), helping to streamline trade across the North American market, which is of critical importance to FedEx and our customers. 
"We applaud the governments of the United States, Mexico and Canada for working together to approve and implement an agreement that simplifies trade for the highly integrated North American supply chains," said FedEx COO Raj Subramaniam. "Modernizing and expanding global trade through free trade agreements like USMCA breaks down trade barriers, creates new job opportunities and helps our customers reach new markets." 

Following approval of the U.S.-Mexico-Canada Agreement (USMCA) by Congress and the Administration, FedEx President and COO Raj Subramaniam issued this statement:
"FedEx applauds Congress and the Administration for approval of the U.S.-Mexico-Canada Agreement (USMCA). This agreement will help to streamline trade across the North American market, which is of critical importance to FedEx and our customers. Highly integrated North American supply chains will continue to benefit all three economies and make them more competitive around the world."
Washington Post Live – May 14, 2020
The Washington Post – August 18, 2019
Frederick W. Smith, William Brock and Charlene Barshefsky
FedEx Business Insights – March 28, 2019

The Wall Street Journal – August 13, 2017
Frederick W. Smith and David Abney
The Wall Street Journal – March 25, 2016
Chairman and CEO Frederick W. Smith
U.S. Chamber Aviation Summit – March 5, 2020

On July 1, 2020, a new trade agreement between the U.S., Mexico, and Canada took effect replacing NAFTA. This agreement is intended to create modernized rules between the three parties that address recent and emerging critical issues:
Harmonization of regulatory systems
E-commerce
Protection of intellectual property

For more information please follow these links: