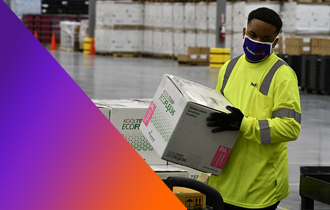 Shipping vaccines and essential medical supplies
Shipping vaccines and essential medical supplies
Where now meets next
Since the onset of the COVID-19 pandemic, we've continued our work as an essential service to keep the world connected. We've used our network and resources to quickly help communities around the globe while making safety our priority.
Learn more about how we're supporting our healthcare customers and communities by rapidly and reliably shipping vaccines and essential medical shipments to help combat COVID-19. It's how we are helping the world move forward. 
Delivering for US Troops
FedEx global operations, sales, customs, technology, and communications teams have been working hand-in-hand to respond to the needs of customers during the pandemic. As plans came together to deliver COVID-19 vaccines to medical centers throughout the country, the Defense Logistics Agency (DLA) tasked FedEx with delivering COVID-19 vaccines to U.S. troops and their families serving overseas. In the first six months, nearly 700,000 doses were delivered.
Delivering the first wave of COVID-19 vaccines
After months of preparation and close planning with healthcare companies and distributors, as well as federal and state officials, COVID-19 vaccines are being delivered to dosing centers throughout the United States.
We are utilizing our SenseAware ID monitoring technology and our Priority Alert service to track vaccine shipments as they move through our FedEx Express network in the U.S. And we have dedicated customer support agents who are monitoring vaccine shipments, ready to intervene should issues such as weather, traffic congestion or customs clearance cause delay and threaten delivery times.
Take a look at how we're delivering the COVID-19 vaccines.
End-to-end solutions for vaccine shipping
With more than 680 aircraft, 200,000 vehicles, 5,000 facilities, and nearly 600,000 team members, we're moving raw materials used to make the vaccines from the countries where they are produced to the manufacturing facilities around the world. We've doubled our dry ice capacity and leveraged contingency cold storage facilities. We are swiftly and safely transporting vaccines and essential medical supplies to communities in need. Our solutions include: 
SenseAware ID Device

Customs expertise

Near real-time location

Dry Ice replenishment
Featured healthcare solutions for shipping vaccines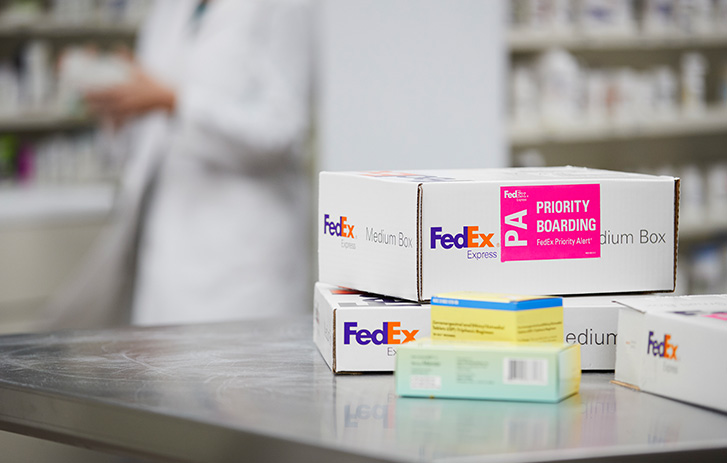 Real-time monitoring and tracking
We believe the information about the package is as important as the package itself, as it moves through the network. FedEx SenseAware ID, a Bluetooth low-energy sensor device, will be affixed to vaccine shipments in the U.S., helping to ensure these temperature-sensitive deliveries move swiftly and safely through the FedEx Express network with FedEx Priority Overnight service.
From origin to destination, dedicated FedEx Priority Alert customer support agents are using SenseAware monitoring technology to track the location of vaccine shipments in near real-time. This technology is complemented by the FedEx Surround platform, which leverages artificial intelligence and predictive tools to proactively monitor conditions surrounding the packages, allowing customer support agents to intervene if weather or traffic delays threaten to impede delivery times.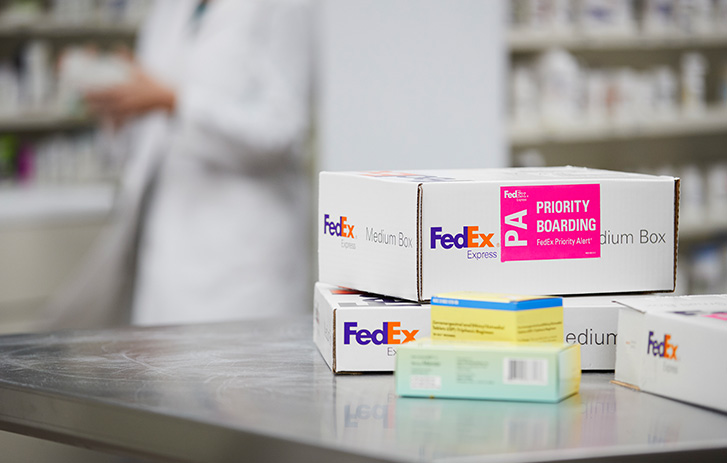 End-to-end cold chain solutions
We're equipped to deliver temperature-sensitive vaccines with our expansive offering of temperature-controlled solutions and services:
FedEx Express has more than 90 cold chain facilities across five continents with plans to open additional facilities in coming years.

Our Cold Chain Center in Memphis, TN, with 20,000 square feet of temperature-controlled contingency storage has connectivity to every ZIP Code in the U.S.

To the extent vaccine shipments may require the use of dry ice, FedEx Express is capable of safely handling those volumes. In 2020, FedEx Express transported approximately 500,000 dry ice shipments a month.

We are able to safeguard sensitive shipments with temperature-controlled packaging, containers, cargo boxes, vehicles and facilities.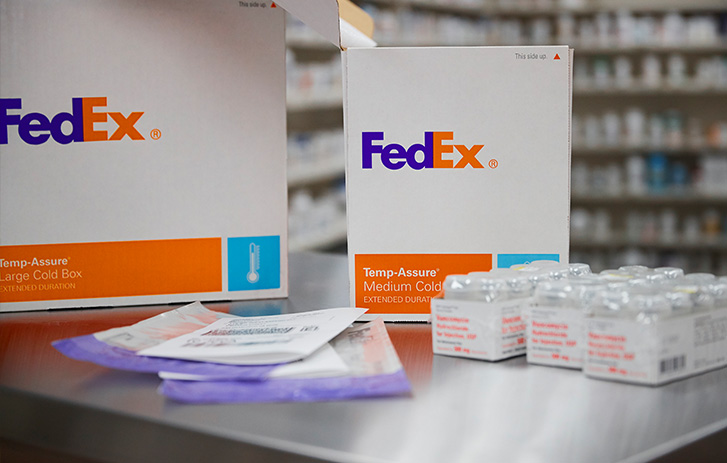 Customs healthcare expertise
We have the knowledge and resources to move critical healthcare shipments through customs:
Dedicated healthcare customs brokerage team.

Recognized leader in customs brokerage.

More than a century of customs brokerage experience.

One of the largest firms in the U.S. and North America.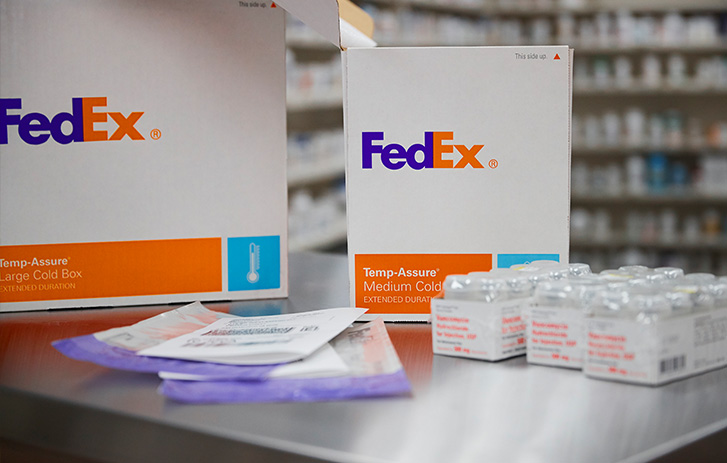 Featured COVID-19 resources and support
We continue to support healthcare organizations and communities with mission-critical demands. This includes delivering personal protective equipment, critical medical supplies and COVID-19 vaccines.
View these resources for navigating the impacts of COVID-19 and get insights on how we deliver for good.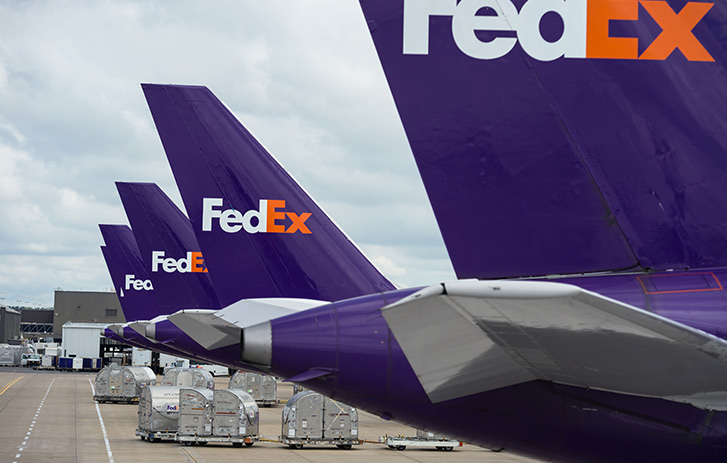 Operational impacts due to COVID-19
As the world evolves, so do we. Get support to help your business adapt, evolve and thrive. You'll also find FedEx service impacts, safety precautions and updated store hours related to COVID-19.  
Coronavirus news and stories
We continue to make critical connections around the globe during the coronavirus outbreak, delivering strength to people and communities in need. Read the latest news and stories of how we're delivering hope during the
COVID‑19 pandemic.