Save time and money with FedEx International Ground® service to Canada, from single packages to consolidated or palletized shipments. Plus, get information on billing for clearance entry fees.


FedEx International Ground Service to Canada
You have several options for reaching your customers across the border in Canada:
Day-definite, door-to-door delivery in 2–7 business days for packages weighing less than 150 lbs.

You can opt to bill the clearance entry fee to a third party, shipper or recipient, as long as they are the Importer of Record.

Comprehensive coverage from the U.S. to 100 percent of Canadian business and residential addresses.
Learn more about how to ship internationally via FedEx. 
Webinar: Grow Your Business to Canada
More than half of Canadians' online purchases are with U.S. retailers. Now is the perfect time to take advantage of the opportunity to grow your business to Canada. Watch the webinar to see how the FedEx International Ground® portfolio of services helps businesses of any size streamline online order fulfillment for Canadian shoppers while helping you save time and money.
Set Your Sights on Canada
Expanding your business into Canada is a great way to reach new customers. Find out how FedEx International Ground services can help you save on shipping costs, make paperwork easier to manage and clear customs with ease. 
Clear Customs With a Single Unit
Combine your multiple shipments to Canada into one unit. Once it clears customs, we'll separate it for delivery to individual destinations via FedEx International Ground® Distribution.
See how you can save
Combine Packages and Save Money
Move multiple-package shipments as one unit on the same day to the same destination with FedEx Ground Multiweight®.
Get the details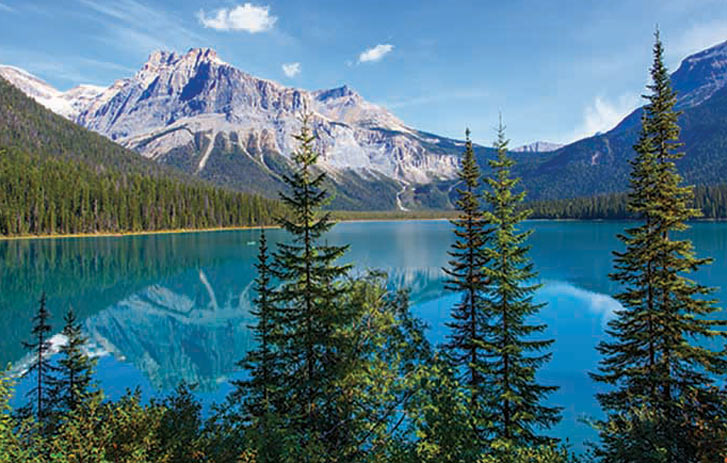 Consolidate Your Packages and Your Efforts
Save on brokerage fees by having us automatically consolidate qualifying shipments into one with FedEx International Ground® Consolidation.
Learn more
Flexible Brokerage Assistance
Use our broker-inclusive service or select your own customs broker. Either way, we'll support you. 

Clearance Entry Fee Options
Take advantage of lower clearance entry fees (CEF)* when you use the FedEx International Ground brokerage-inclusive option. As your broker, we arrange for clearance services, check the Commercial Invoice and complete entry preparation procedures required by the U.S. or Canada. These procedures can include the calculation of applicable duties and taxes for each type of commodity included in the shipment. The clearance entry fee covers these processes and is billed along with duties and taxes.
You have the flexibility to bill the duties, taxes and CEF to the shipper, recipient or a third party. If the shipper or a third party is not selected, the duties, taxes and CEF will automatically be billed to the recipient.



| FedEx Customs Value (CAD$) | FedEx Ground CEF List Rate |
| --- | --- |
| $0–$40 | $0 |
| $40.01–$60 | $15.45 |
| $60.01–$100 | $19.30 |
| $100.01–$150 | $25.50 |
| $150.01–$200 | $29.00 |
| $200.01–$500 | $45.35 |
| $500.01–$1,000 | $50.75 |
| $1,000.01–$1,600 | $60.10 |
| $1,600.01–$3,300 | $70.00 |
| $3,300.01+ | $70 plus $6.03 each additional $1,000 |
Tools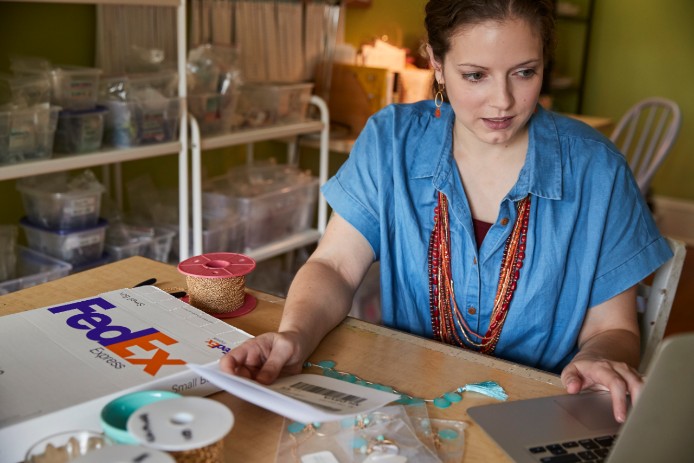 Expand Your Reach
Learn how to trade internationally, research service options, create documentation and more.
Use our shipping guide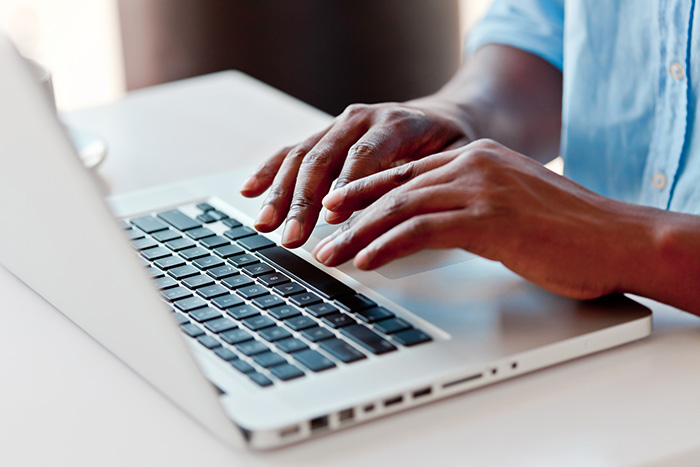 Send Documents Electronically
Upload your international documents in advance of your shipment's arrival for fast customs clearance.
Discover the benefits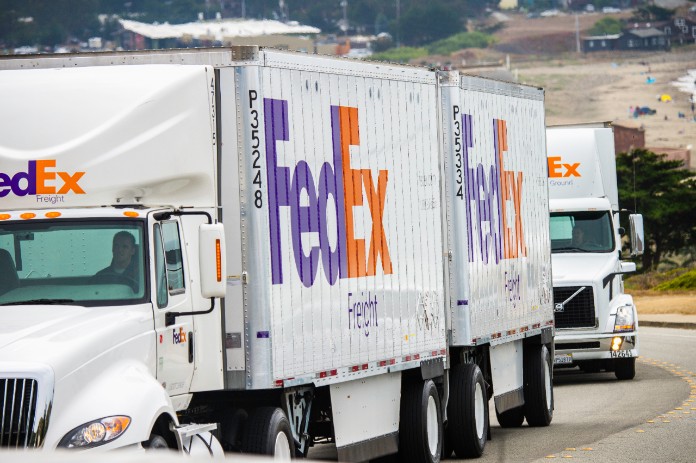 Classification Tool
Our easy-to-use tool will help you estimate the freight class of your less-than-truckload (LTL) shipment.
Get your classification
Additional Shipping Options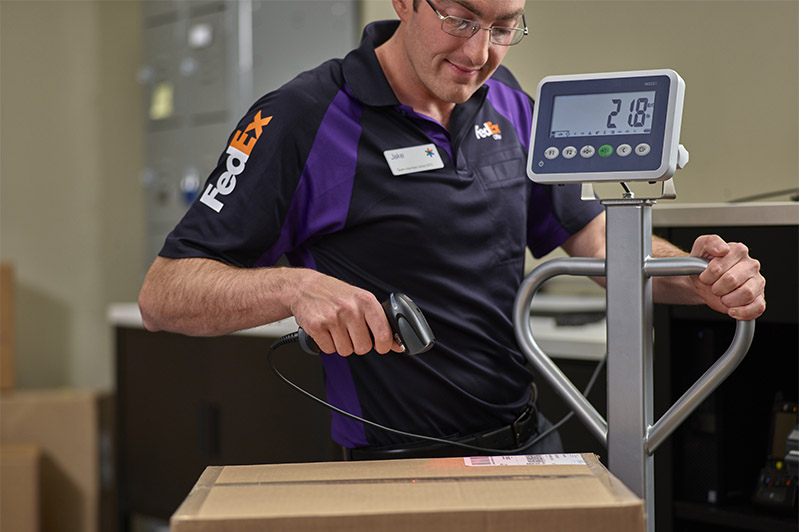 U.S. Package Shipping
Choose from various delivery options and speeds for your package shipments.
View U.S. services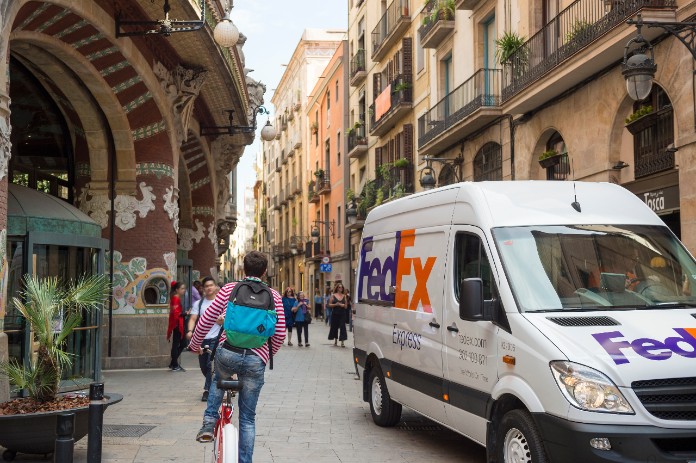 International Services
Ship to more than 220 countries and territories worldwide. Get access to package and freight shipping solutions.
Ship International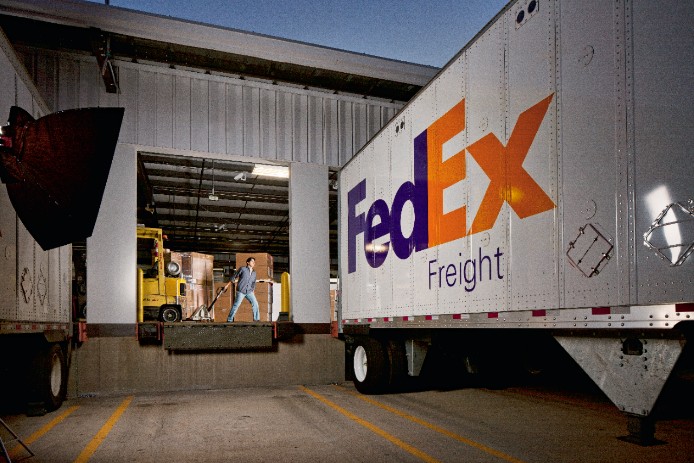 U.S. Freight Shipping
For shipments over 150 lbs., take advantage of our streamlined network.
freight services
*Brokerage fees are not eligible for the FedEx Money-Back Guarantee. For details on the FedEx Money-Back Guarantee, see our Service Guide.