How to pack basics & guides

Learn packing 101 and get advanced tips and instructions for packing specialty items. 
Packing basics


Understand dim weight
Most light-weight shipment rates are determined by their dim weight. Learn how to calculate it, reduce it, and save.
Six considerations for choosing your packaging 
Get expert tips from a packaging engineer at the FedEx Packaging Lab.
Pack to protect products—and the planet
Learn how Liviri worked with the FedEx Packaging Lab to create a reusable, temperature-controlled container that protects fragile and perishable products.
How to pack specialty and unique items
Auto and mechanical parts

UN 3373/Biological Substance
Category B shipments
1NOTICE: These videos are provided to FedEx customers to help reduce loss or damage due to improper packaging. They are not intended to be a comprehensive guide for packaging items we accept for transit. We make no warranties, expressed or implied, regarding this information. Proper packaging is the sole responsibility of the shipper. For more information and additional guidelines, email packagingservices@fedex.com, or contact FedEx Packaging Services at 1.800.633.7019. Refer to the current FedEx Service Guide for terms, conditions, and limitations applicable to FedEx® delivery services.
2See https://www.fedex.com/en-us/shipping/alcohol.html for information on packing alcohol and wine.
Packing services and supplies
See what boxes are available at FedEx Office® locations. Including special sizes and shapes for unique shipments.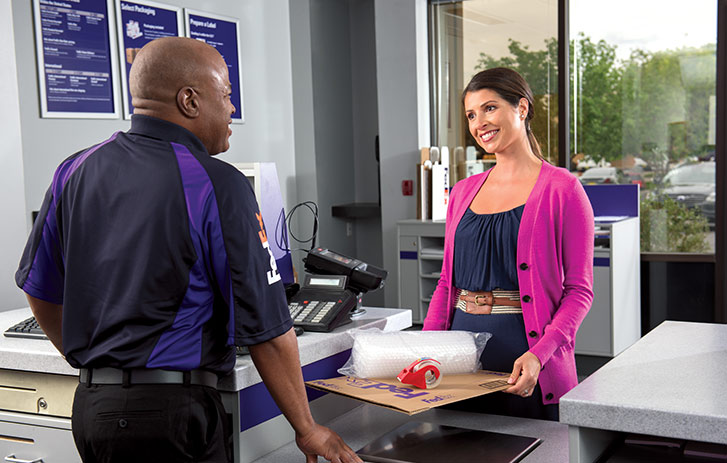 See your options for tape, peanuts, and cushioning in-store. And don't forget to order free FedEx Express® boxes online.
---
Already packed? Take the next step.
Already packed?
Take the next step.