Logistyx Technologies TME
Logistyx Technologies TME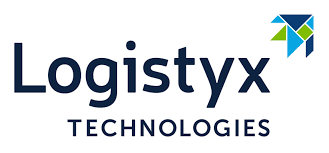 Logistyx Transportation Management Execution™ (TME) is a flexible multi-carrier shipping software that makes it easy to ship more orders, faster, for the lowest possible cost, worldwide.
Transportation Management

Small, Medium, and Enterprise

Retail/E-commerce,Wholesale Distribution, 3PL, Pharmaceutical and Life Science 

Automate & Accelerate Shipments, Carrier Compliant and Control Fulfillment Cost

Black Box/API's. Flexible User interface and Integrated to several ERP' and WMS and eCommerce Platforms

TME Cloud $200 month or above /TME Starting at $80,000

DESCRIPTION
Logistyx Transportation Management Execution™ (TME) is a robust enterprise transportation management platform for high-volume operations processing small parcel, less-than-truckload (LTL) truckload (TL) and regional carrier shipments globally. The TME solution is relied on by many of the world's leading retailers, ecommerce companies, manufacturers, distributors and logistics service providers. Logistyx TME software:
·        Automates carrier routing and rating decisions
·        Prints carrier-compliant shipping labels, bills of lading, packing lists
·        Captures tracking numbers
·        Provides detailed reports for customer service and analysis
Logistyx TME is available as an on-premise or cloud-based solution and is integrated with many WMS, ERP, order management systems (OMS) and eCommerce shopping carts.
Logistyx TME also offers specialized add-ons for reverse logistics, transportation services acquisition and own-fleet planning options.