PC Synergy PostalMate
PC Synergy PostalMate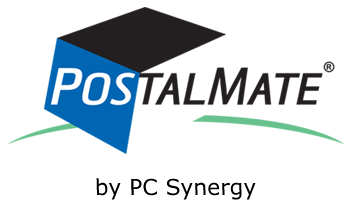 Our small business application provides a fully automated packaging, shipping, and receiving solution, with an integrated full-featured POS and mailbox manager. PostalMate® is highly configurable so it can be tailored to exact individual needs. We provide on-going support and training, including live events, videos and webinars.
U.S., Canada, Latin America 

Retail,POS Systems, Mailbox Management

Increase revenue, Reduce manual labor, Increase Productivity

Automated shipping solution, Point of Sale, Analytics and reporting

DESCRIPTION
PostalMate® is a Windows application designed especially for retail pack and ship centers.  It's a powerful yet easy to use multi-carrier shipping solution that includes an innovative packing and crating feature and fully-integrated point-of-sale that can sync with QuickBooks TM. It can also email receipts and quotes and comes with complete mailbox management capabilities. PostalMate includes everything you need to automate your retail pack and ship center, to simplify your operations, offer the highest level of customer service, and, most important of all, to maximize your profits.