E-Commerce Transportation Solutions
International shipping and delivery custom-made for online retailers
Interested in finding a better shipping method for your international packages? Deliver cost-effectively to your customers' doorsteps worldwide with FedEx Cross Border e-commerce transportation solutions. Going global is more attainable than ever.
Compare FedEx Cross Border delivery options: TRAKPAK and UNTRAK
TRAKPAK (currently P2P TRAKPAK) is ideal for retailers who don't need express delivery but want reliability and visibility. For very lightweight, low-value packages, UNTRAK (currently P2P UNTRAK) is available. 
TRAKPAK

UNTRAK

Delivery Aim*

4–7 business days

6–10 business days

Weight Limit

66 lbs.

4.4 lbs.

Tracking

Yes

No

Delivery Provider

Commercial or postal

Postal

Customs Clearance
DDP or DDU
Delivered duty paid or delivered duty unpaid
DDU
Delivered duty unpaid
*Delivery aim does not include transportation to the FedEx processing center.
How our FedEx Cross Border delivery services work
We make it cost-effective and easy to deliver e-commerce packages using trusted local carriers in the destination country for final-mile delivery.
 
Ship to us.
You ship orders to our processing center; FedEx can assist with this step if requested.
We prepare the shipment.
At the FedEx Cross Border processing center, we sort and prepare parcels to leave the U.S. The recipient address is printed on the label in the destination country or territory's language(s).
Your shipment departs from the U.S.
Shipments travel via linehaul, closely managed by FedEx Cross Border.
Your shipment goes through customs.
Clearance is handled in compliance with global rules and regulations. For DDU parcels, the recipient must pay any duties assessed.
Your shipment is tendered to the final-mile delivery provider.
Strong relationships with final-mile delivery providers help ensure your customers enjoy an exceptional delivery experience.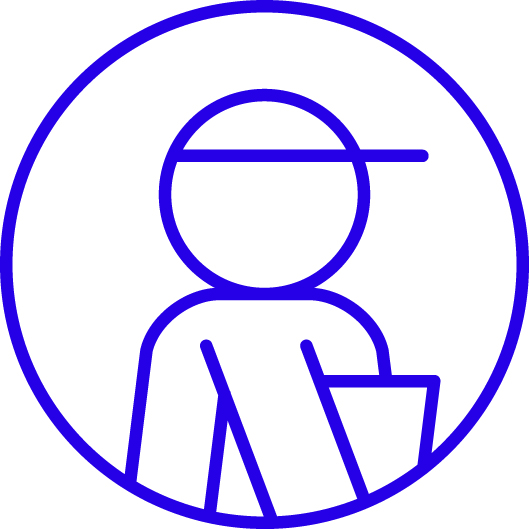 Your shipment is delivered to your customer.
Our final-mile local carrier completes the delivery.
Frequently asked questions
TRAKPAK: The weight limit for packages is 66 lbs. 
UNTRAK: The weight limit for packages is 4.4 lbs.
TRAKPAK: Shipments are typically delivered in 4–7 business days from the time they leave the processing center.
UNTRAK: Approximate delivery for UNTRAK packages is in 6–10 business days.
With TRAKPAK shipments, tracking information* is available along the package journey, typically provided when the package:
Arrives at the processing center
Departs the processing center
Departs from the origin country
Arrives in the destination country or territory
Undergoes a customs scan, where applicable
Is delivered
With UNTRAK, tracking information is unavailable.
*Tracking events vary by destination country or territory. 
TRAKPAK may use either commercial or postal providers, depending on the ideal carrier for that country. 
UNTRAK uses postal carriers.
The solution is ideal for lightweight, low-value e-commerce items, such as:
Clothing and apparel
Health and beauty products
Toys
Handmade goods
Electronic accessories
Automotive accessories
Technology accessories
Books
Stationery
Cosmetics
Samples
Footwear
Pet products
Sports/leisure goods
Media: games, DVDs
These FedEx Cross Border solutions cannot be used for:
Packages heavier than 66 lbs. (4.4 lbs. for UNTRAK)
Temperature or time-sensitive shipments
High-value goods

There are two methods for handling duties:
Delivered duty paid (DDP): Provide a seamless consumer experience with prepaid duties and taxes. (Not available with UNTRAK.)



FedEx will pay duties and taxes at clearance and invoice you.



Delivered duty unpaid (DDU): With this option, the recipient is responsible for any duties and taxes assessed. Ideal for packages below de minimis value (a threshold set by the destination country or territory).



Consumer must pay any duties and taxes assessed before customs clears the package.
How to get started
Want to learn more or find an e-commerce solution that's right for you?
 
Track your shipment
Need to learn more or track the status of a TRAKPAK package?