Become a Provider
Become a Provider
FedEx® Compatible certifies FedEx shipping labels generated from business software. We are always looking for software products to add to our portfolio of certified solutions that deliver FedEx customers simple, streamlined business processes and that provide access to the FedEx products and services customers want and need.
What are FedEx Compatible Solutions?
FedEx Compatible solutions are business software products that generate shipping labels. Most certified products fall into a few categories:
• E-commerce
• Transportation management systems
• Order management
• Warehouse management
• Enterprise resource planning
• Office shipping
• Parcel & Mailing Systems
However, if your software doesn't fit into one of these categories, but meets a unique customer need and generates shipping labels you can be considered for acceptance. We are actively looking for software solutions to grow FedEx business in ecommerce, small-medium business, healthcare, freight automation and that can be deployed internationally. We have certifications available in the US, Canada, Latin and South America, Asia Pacific and Europe which allow you to sell your product with FedEx shipping built in to customers in more than 70 countries.
FedEx Compatible providers complete an annual certification for their software product(s) to give their customers access to the newest features and services. FedEx Compatible providers work with a dedicated team of Marketing and IT professionals to ensure they get the most out of the program and their certification.
---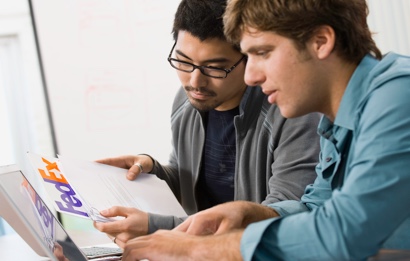 What do I need to do to have my product considered for FedEx Compatible?
All FedEx Compatible applications are evaluated on an individual basis by our team. If you are interested in applying, complete the application and a team member will be assigned to review your application and guide you through the evaluation process.
Requirements for acceptance include, but are not limited to:
• Software must generate a shipping label
• Software is out of beta and is being sold in market
• Signed Mutual Non-Disclosure Agreement
• Signed contract from FedEx Compatible
• Annual certification cycle
• Minimum insurance coverage
• Ability and desire to work with FedEx to market the product as FedEx Compatible
The FedEx Compatible program seeks to develop win-win relationships with third-party software providers to enable their systems with FedEx shipping functionality and to provide industry leading technical support, as well as marketing programs, to create a competitive advantage.
As a result, the program makes it more efficient and more convenient for customers to ship via FedEx because the FedEx shipping functionality is integrated into the shipper's business systems, making FedEx shipping a seamless part of the shipper's end-to-end process flow.
Frequently Asked Questions
Today, customers of all sizes demand integration.  With the FedEx Compatible Program, customers can conveniently access FedEx and, in many cases, other transportation carriers through a single, third-party shipping solution that has passed FedEx certification testing.  With the FedEx Compatible Solutions Program, FedEx services are available through these systems.
A FedEx Compatible solution is right for the customer who:
Needs to ship with more than one carrier from a single shipping system.

Has complex, highly customized integration needs.

Needs features or functionality not available through FedEx proprietary automation.
A FedEx Compatible provider has one or more solutions in the Compatible Program where the FedEx functionality within those solutions has passed FedEx certification testing.
Following is the process that a third-party developer must complete to become a provider of FedEx Compatible solutions:
Contact the Compatible marketing team through the provider form.


The Channel Manager will explain the program, work with the provider to complete a business justification and complete all legal requirements of the program.

The provider will develop their software to include all applicable features and services and complete certification testing including labels, revenue and branding.

Providers are required to develop new features released in FedEx software and complete a certification annually.
Certified software solutions fully support FedEx Express® and FedEx Ground®. Depending upon your target customer, there may be other features and services a provider must also adopt, including Hold at FedEx Location and FedEx Freight.

Because the customer is providing the hardware, there are no minimum volume or revenue requirements for using a third-party system with FedEx shipping functionality as long as the customer is using a FedEx Compatible solution.
Yes, the Tech Award Program program supports assisting new and existing customers in purchasing hardware, software, integration and support services to implement a FedEx Compatible solution.  For more information, please discuss the program with your FedEx account executive. 
Yes, FedEx Compatible software will allow customers to have automatic access to their discounts associated with the account number used to set up FedEx in the software.
If FedEx is not part of the system's standard package, the customer should contact the provider to request installation and activation of the FedEx shipping functionality.
Customers should visit https://www.fedex.com/en-ca/compatible/find-a-solution.html  to find a software solution to meet their needs.
Customers can also use the filter tool on the site to narrow down a list of providers that meet their specific business needs and complete a form to request a consultation from the providers they are interested in.  Customers can also use the PDF sales sheets for each provider to print and compare solutions.
Ensures FedEx customers are using the right software for their business needs.

Determines the pricing for their software solutions, integration and possibly hardware they supply to the customer.

Establishes an integration and installation schedule with the customer including upgrading FSMS at least every two years and Web Services annually.

Completes integration and installation of a customer's new shipping solution including the FedEx functionality.

If using FedEx Ship Manager™ Server, guides the customer through the setup process on the registration website, which allows the customer to agree to the FedEx End User License Agreements, and returns the customer's meter number for the new shipping solution.

Configures the customer's new solution with the newly assigned meter number.

Provides full support for the FedEx Compatible solution.
For technical support, customers utilizing FedEx Compatible solutions can rely on their FedEx Compatible provider to:
Provide full support for the FedEx Compatible solution.

Escalate any unresolved customer issue with the FedEx functionality to FedEx technical support.

Work with the customer to provide annual software updates.