Small Business Centre
Small Business Centre
Whether brick-and-mortar or e-commerce, FedEx offers resources and tools to help support your business.
Whether brick-and-mortar or e-commerce, FedEx offers resources and tools to help support your business.
Monitor your business' shipments with ease
Get shipment status notifications, including clearance and delivery exceptions via email or text, customize your tracking views and more with FedEx Advanced Tracking.
GET STARTED
We're Here to Help Every Step of the Way
We're In This
Together
Our COVID-19 Small Business Resources page is a hub with the latest shipping news from FedEx and external resources to support your business.
Resources And Tools
For New Shippers
Are you a brick-and-mortar business offering delivery for the first time? Learn how to ship — from pickup to delivery and everything in between.
Streamline
Your Online
Uncover how our e‑commerce solutions
can enhance your customer's online
shopping experience.
---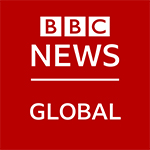 Made on Earth, Road to Recovery
Watch how businesses across eight everyday products are adapting to the pandemic. "Made on Earth, Road to Recovery" is a documentary series on BBC World News, delivered in association with FedEx.
---
Launching Your Small Business With FedEx
Our shipping services and tools allow you to connect your business to over 200 countries and territories around the globe.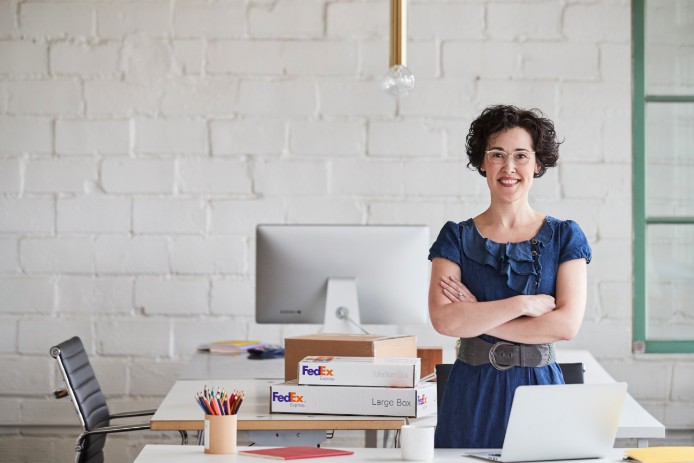 Reduce Your Shipping Bill By Up To 45%!*
Create an account to save up to 45% off shipping for 6 months*.
Plus, when you open a business account for FedEx Express or FedEx Ground shipping, you'll get a dedicated Welcome Support Advisor for your first 90 days!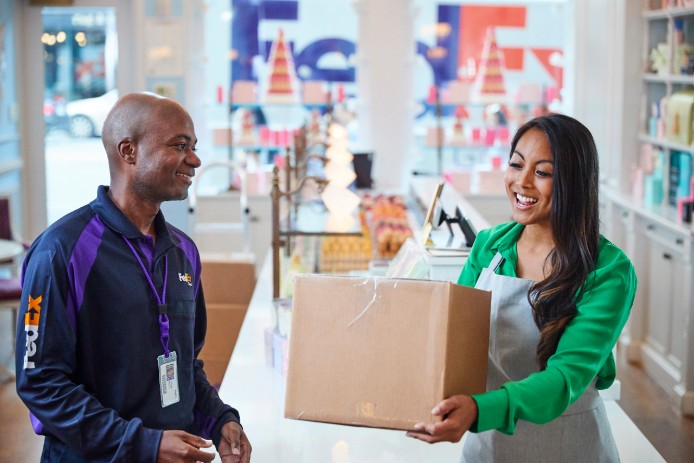 Save Time And
Ship With Confidence
We make shipping easy.
Learn the 6 things you need
to get started today!.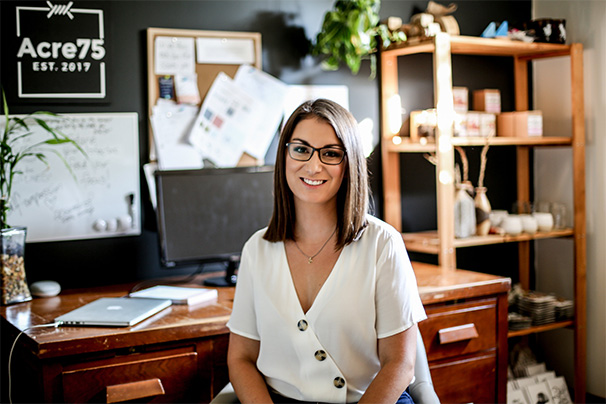 Get
Inspired
Successful Canadian small
business owners share their
journeys and reveal their
top pieces of advice.
Enhancing The Delivery Experience For Your Customers
Our flexible and convenient delivery options help ensure you meet the shipping expectations of your customers, which helps drive repeat sales and customer loyalty.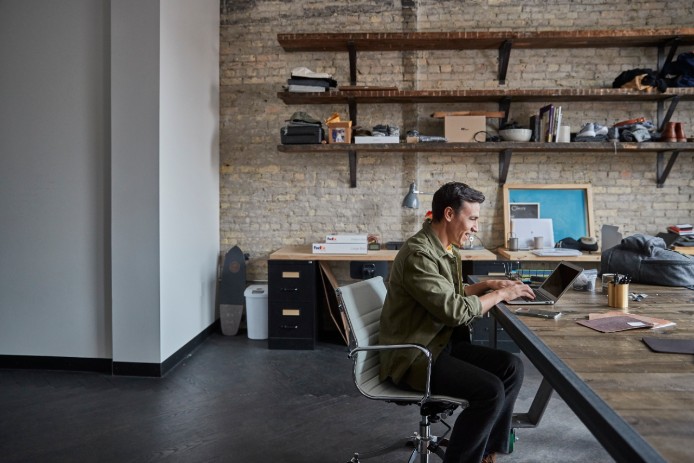 Delivery Solutions For Your Business
Explore ways to enhance the delivery experience for your customers including holding at a retail location, using signature options and simplifying returns.
Give Your Customers Control Over Their Deliveries
FedEx® Delivery Manager provides your customers with flexibility and control over their shipments by offering timely notifications and options to reschedule or redirect packages.
Optimizing Your Operations
Explore our suite of solutions including e-commerce tools, that can help streamline and create efficiencies in your day-to-day operations.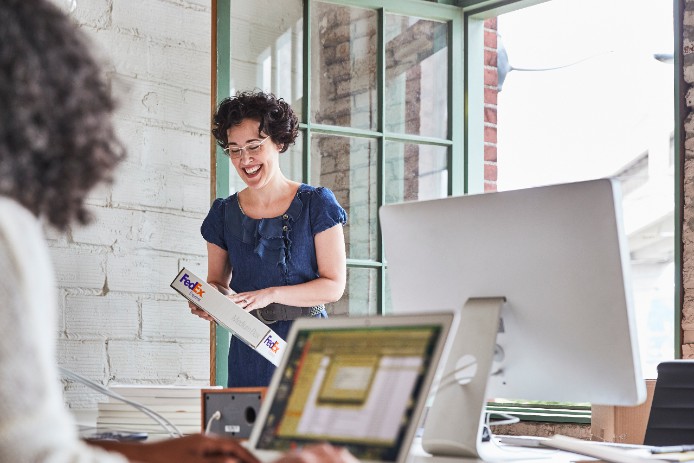 E-Commerce Software Solutions to
Streamline Your Online Presence
FedEx® Compatible lets you search for the right e‑commerce software solution that fits your needs, all while integrating with FedEx to give you seamless access to shipping services you can trust.
Maximize The Efficiency
Of Your Shipping Department
FedEx Administration is an intuitive interface that helps coordinate, synchronize and streamline the day-to-day of your shipping department as your delivery network grows.
Growing Your Business Globally
Is your business planning to expand into new markets? We're here to help your business deliver when you and your customers need it most.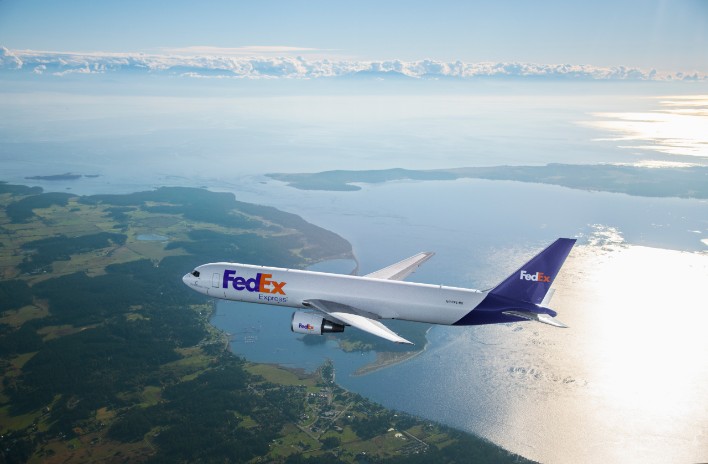 Simplifying Your
International Shipping
Our International Shipping Guide breaks down what you need to know to ship successfully around the world.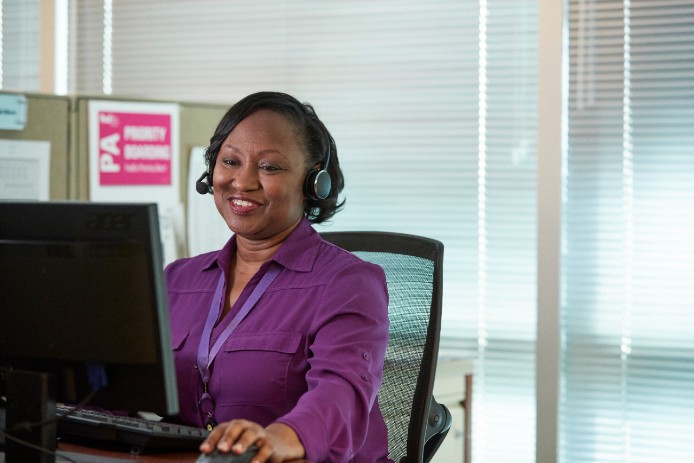 Speak To An International
Shipping Specialist
Still have questions about shipping globally? Sign up for a free one-on-one session with one of our customs regulatory experts and ship internationally with confidence.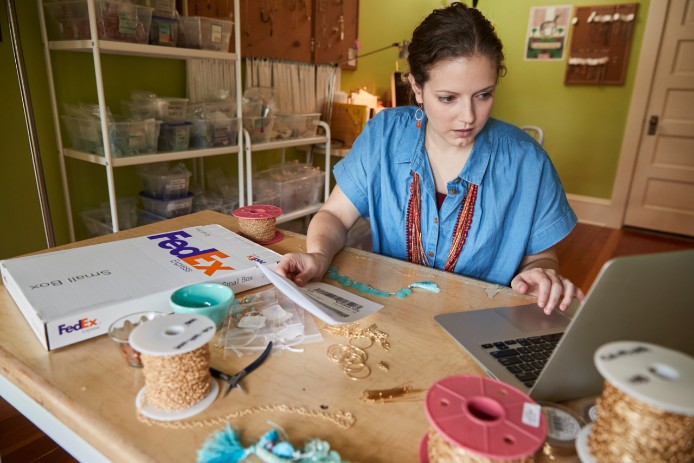 Get What You Need To
Complete Export Documents
FedEx® International Shipping Assist simplifies the global shipping process by helping you easily find and complete the right export documents for less complex international shipments
Comprehensive Solutions For Growing and Scaling Your Business
Explore additional FedEx solutions that can help enable and support growth for your company.
FedEx® Reporting Online
You're in control. Get detailed reporting on your shipping activity that can help you analyze trends, so you can make more informed decisions for your business.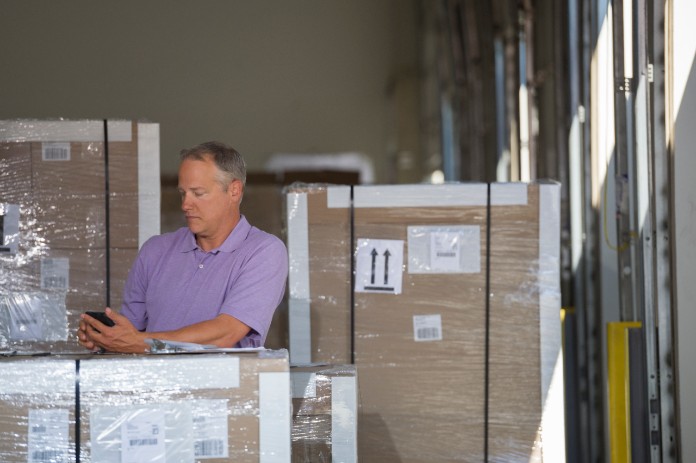 Taking The Next Step With Shipping Technology
FedEx's integrated shipping solutions, including FedEx Web Services, are designed to help streamline and benefit the high-volume shipper by connecting your systems to FedEx.
---
Chat with Experts Now
Chat with a Sales Specialist
Explore shipping with FedEx and get started
Find shipping options that fit your business needs
Choose online tools to help you manage your shipping
Get solutions for your unique logistics needs
---
Quick Links
*Effective the date your FedEx account is created or enrolled in the program. Discounts based on list price (transportation charges only) and exclude surcharges, special handling fees, duties, taxes or other additional charges. For complete details, see the program Terms and Conditions.