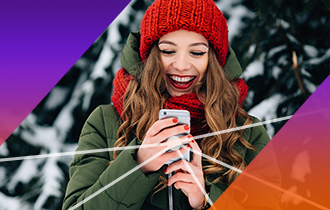 Manage My Deliveries
Manage My Deliveries
We can help you manage your deliveries with
convenience and ease.
We can help you manage your deliveries with
convenience and ease.
A Step-by-Step Guide to Returns
Follow these steps to return a package to the original sender:
STEP 1
Print or create your online return label
The sender may have already included a return label with your package or sent an electronic version that you can download. If not, please contact the sender directly for instructions on how to get a return label. 
If a return label was not provided, you can create one using FedEx Ship Manager™ Lite or FedEx Ship Manager at fedex.ca. To obtain a return address and other delivery instructions, please contact the sender. 
One label is required for each package that is being returned, including packages going to the same address.
---
STEP 2
Gather your documentation
Please follow this step only if your package is an international return:
The sender may have already included the customs documentation with your package or sent instructions electronically. If not, you must complete and submit the required documents yourself. Visit our International Shipping section or contact us for more information.
Please be sure to include any other required documentation when processing the return (e.g., purchase receipt).
---
STEP 3
Package your item
The appropriate packing will help your shipment reach its destination safely and in good condition. If the original packaging is still intact, you can use this for the return.
If you require new packaging, you can choose from a variety of boxes and packaging materials at a nearby FedEx Ship Centre location. We've put together some simple tips and guidelines to help you pack like a pro, so your returns arrive safely and on schedule.
---
STEP 4
Drop off your package at a FedEx retail location
You can drop off your pre-packaged and pre-labelled shipments at a FedEx retail location or FedEx Drop Box near you. If you need assistance with your return label, please visit a FedEx Ship Centre or FedEx Authorized ShipCentre® with your pre-packaged shipment. Please ensure that your package meets the weight and size restrictions. For your convenience, you can have a package picked up directly from your home or office by scheduling a pickup online.
At-home COVID-19 test kits are currently not accepted at FedEx Authorized ShipCentre and FedEx OnSite locations.
You may ship or drop off your at-home COVID-19 test kit at one of our FedEx Ship Centre locations. For a list of locations and hours, click here. If you don't have a FedEx Ship Centre location near you, schedule a one-time pickup online and we'll come to you.
Please note that your shipment must be properly packaged prior to drop off or pickup.