FedEx Express Freight Packing Advisory

At FedEx, our objective is for your express freight to arrive at its destination on time and in good condition. To help reduce shipment delays and damage, please follow these freight & pallet packing guidelines for your air freight shipments:
FedEx Express Freight shipments must be on a pallet, skid or other forkliftable and pallet-jackable base with a minimum clearance of 3-1/2" (9 cm) for access, and should be stackable.

Single pieces of cargo weighing more than 150 lbs. (68 kg) must be banded and stretch-wrapped to a pallet/skid. The banding material must be heavy-duty metal or break-resistant plastic, and the cargo must be banded to the pallet/skid on all sides.

Non-banded single pieces of cargo weighing more than 150 lbs. (68 kg) must be encased in a hardened container (e.g., plywood or metal) and secured with an exterior lock or clamp. Please note that containers secured with glue, nails and screws without an exterior lock or clamp are not acceptable.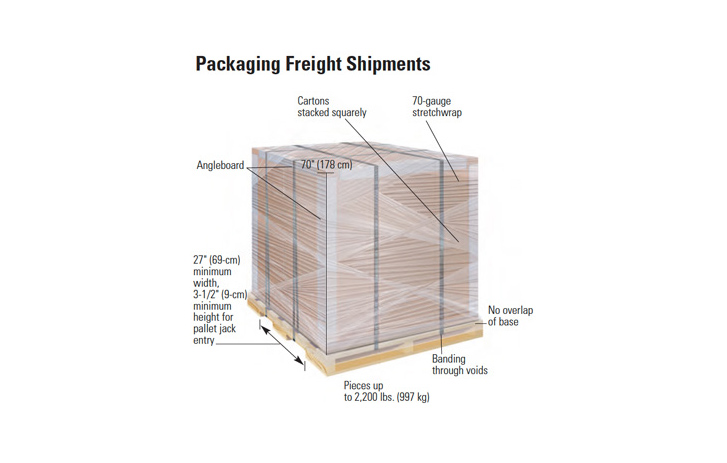 These packing guidelines apply to the following FedEx Express Freight services:


FedEx 1Day® Freight
FedEx® International Priority Freight
FedEx® International Economy Freight>
FedEx International Premium™
FedEx® International Express Freight

If you tender your freight shipment to FedEx Express and it does not meet the above packing guidelines, it may be subject to inspection, delay and the application of a surcharge. Shipments delayed due to inspection will not be eligible for the FedEx Money-Back Guarantee.