Caught in the act of kindness
Caught in the act of kindness
A driver for a FedEx Ground service provider was captured on video as he shoveled snow from the porch of a woman who'd lost her husband to cancer.
A driver for a FedEx Ground service provider was captured on video as he shoveled snow from the porch of a woman who'd lost her husband to cancer.
Jason Baker
April 16, 2019
Security camera catches act of kindness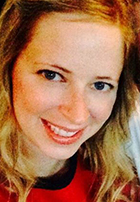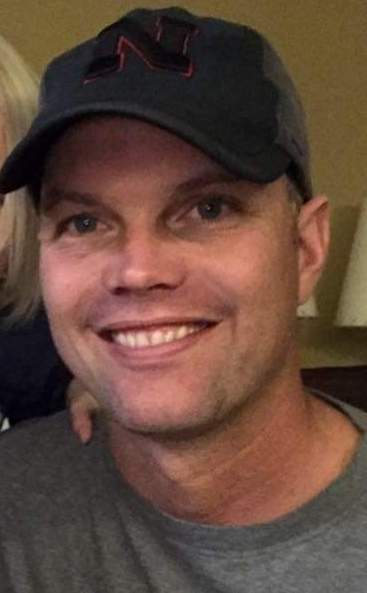 You probably saw the story on social media or the TV news. A driver for a FedEx Ground service provider's random act of kindness was captured on video as he took time out of his day to shovel snow from the porch and sidewalk of a woman who'd recently lost her husband to cancer.
He didn't leave a note or look for recognition, but when Leigh Anne Skoda's home security camera caught Brian Scholl in action, she just had to share it. And the story took off – rocketing through social media and getting mentions on broadcast news.
We caught up with Brian and Leigh Anne and here's what they had to say:
FedEx: What did you think when you first saw that your porch and walk had been shoveled?
Leigh Anne: The first thought that came to my mind when I saw Brian scooping my porch and sidewalks was God bless him. He is such a genuinely kind person, and I know it was no big deal to him, but it really meant the world to me!
FedEx: How did Brian respond when you thanked him for his act of kindness?
Leigh Anne: When I first thanked Brian by posting the video to my Facebook page, he responded by saying it was no big deal and he was glad to do it. He is so humble!
FedEx: Have you had other random acts of kindness happen since you lost your husband?
Leigh Anne: Oh goodness yes. There are so many great people who have done lots of kind things for us. When my husband passed, we had only lived in our town for 11 months. One time, the local flower and gift shop delivered several packages to our house on Valentine's Day. My daughters had so much fun opening those gifts up.
Just this last Christmas, I received a letter and money from an anonymous family who had chosen to give money to our family instead of Christmas gifts to each other. I cried happy tears for a long time over that one. The amount of kindness we have been shown is such a blessing.
FedEx: How have other people reacted to this story?
Leigh Anne: People have reacted to this story in a very positive way. I think it makes them feel good to see someone helping someone out especially without being asked. Lots of people commented saying there needs more news like this out there!
FedEx: Has this changed the way that you see and think about others in your community?
Leigh Anne: Our small community is full of great people like Brian. I think it was kind of neat to see all of the people who commented on my post saying what a great guy he was. Because he is! If anything, it just makes me see how connected our community really is. And full of kindness!
FedEx: What would you like people to think about when they hear this story?
Leigh Anne: I would like people to know how just one small act of kindness can really make all the difference in someone's life. Brian once commented that scooping is something my husband would have done, and that if he was gone he would hope someone would do the same thing for his wife.
After losing my husband, I now am mom AND dad. I do it all, and sometimes that is exhausting. Having someone step up and help us out really is a big deal! I am forever thankful to Brian and everyone who has helped us out, no matter how small or insignificant they think it might be!
----------------------
FedEx: Tell us about your route and the community where you work.
Brian: My route is in Cuming County, Nebraska. I service the towns of Wisner, Beemer and West Point, Nebraska. I have the best route in my opinion – great people!
FedEx: What kind of response have you gotten from the unexpected spread of this story?
Brian: The response to the story has been very humbling. Lots of people on my route have said very nice things along with calls, text and messages. It's rewarding for people to appreciate you.
FedEx: How can a service mindset impact your daily life, not just in your job?
Brian: Servicing my customers is always my highest goal as a driver but serving people in my everyday life is important to me. Part of life is helping people. I would help anyone in need whether I'm at work or not.
FedEx: As a driver who sees a slice of everyday life each day, how do you see ways that we can all be better neighbors?
Brian: Ways we can all be better neighbors are the simple things in life. It doesn't have to cost anything. Opening the door for someone, asking someone how their day is going or just listening. In Nebraska people get in line to help, not to get help. If you just think of the other person and not yourself there are many ways to either help someone or just leave them with a positive attitude or comment.
FedEx: Are there things that you'd like people to learn from your experience?
Brian: It goes to show that the simplest gesture can be a huge thing for someone else. It was about being a good human being. My parents raised me that way and I want to set a good example for my kids. More is caught than taught.
Also, people are really good to me, so it goes both ways. The best part of my job is the people I deliver to. After 17.5 years they are more friends than customers.