How to manage Freight Billing online
How to manage Freight Billing online
A guide to managing common tasks within your Freight Billing Online account.

Here's what you'll find on this page:
Here's what you'll
find on this page
---
Pay or manage Freight Billing
FedEx® Billing Online for FedEx Freight helps manage invoice-related tasks by eliminating excess paperwork and improving productivity. Need to register? Sign up now with FedEx Freight billing online.
Want printable steps?
Download the free guide to learn how to use FedEx Billing Online. The guide gives step-by-step help for navigating the tool.
---
Explore all FedEx Billing solutions
View the video guide
Watch this short video to learn how to use Billing Online for FedEx Freight.

How to log in to Freight Billing Online
Step 1: Visit the login page for FedEx Freight Billing Online or go to fedex.com, click the Support tab, select Billing & Invoicing and select Freight Login.
Step 2: Enter your User ID and Password and select Login. 

The first screen you will see is the account summary page. Within this dashboard you can:
View open invoices ready for payment
Update and manage account settings, including payment methods, contact information, etc.

You can also manage several other billing options within the dashboard. Before starting the step-by-step guides below, make sure you are logged in to your Freight Billing Online dashboard.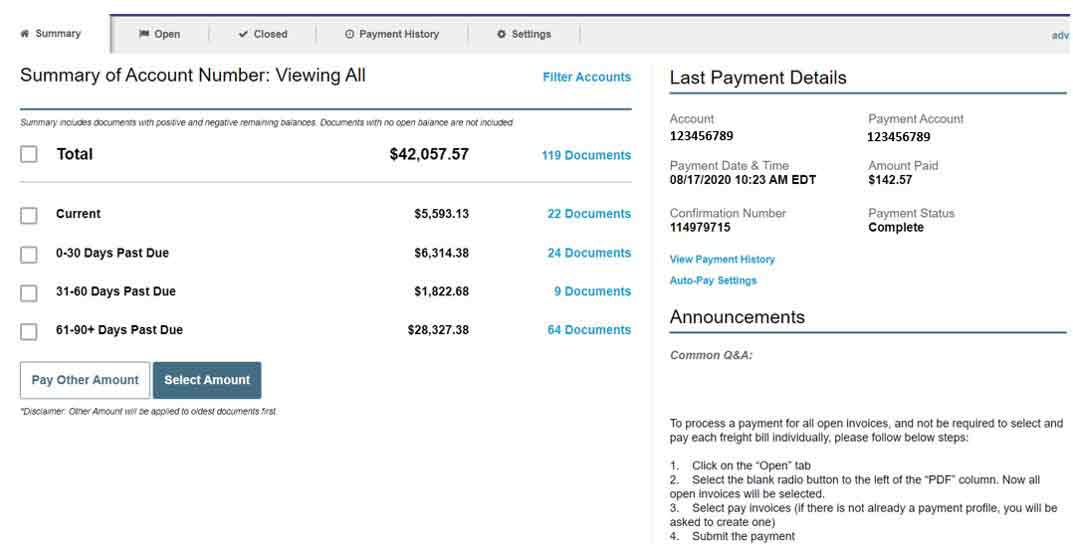 How to add or update payment information
Step 2: Select Settings tab to view account information.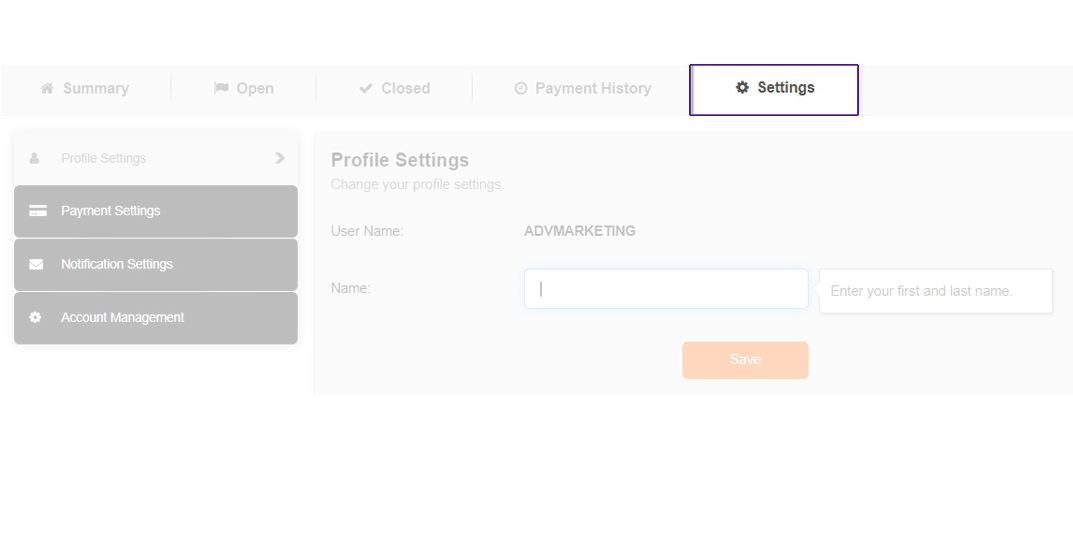 NOTE: If user does not enter the debtor account(s) in this section, user will not be able to see any information regarding the respective account(s). 
Step 3: Select Payment Settings from the left menu view.
On this page you have the option to view, modify or add payments options. Select previously added payment methods to modify or delete them. You can select "add bank account" or "add credit card". Complete all required information and save your payment method.

How to print or download a copy of an invoice
Step 2: Select Open tab to view open invoices or select Closed tab to view closed invoices.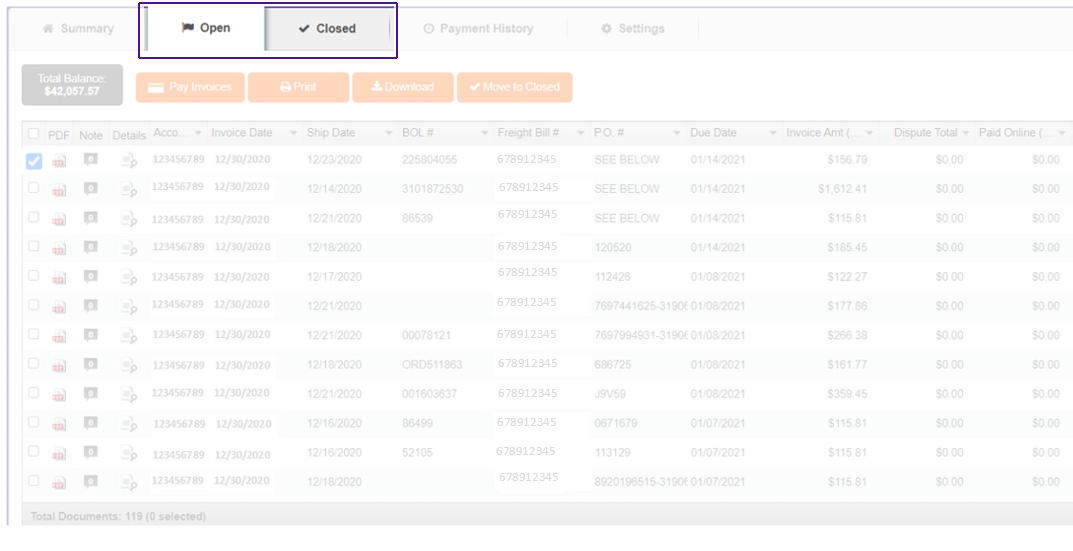 Step 3: Choose the invoices you want to print by selecting the checkbox (or checkboxes) next to the invoice to be printed. 
Step 4: Select Print to generate a printable page. You can also select Download to download the invoice to your computer or device.

How to pay an invoice
Step 2: Choose the invoices you want to pay by selecting the checkbox (or checkboxes) next to the invoice to be paid. 
Step 3: Select Pay Invoices. You will be taken to the Account Payment Details page.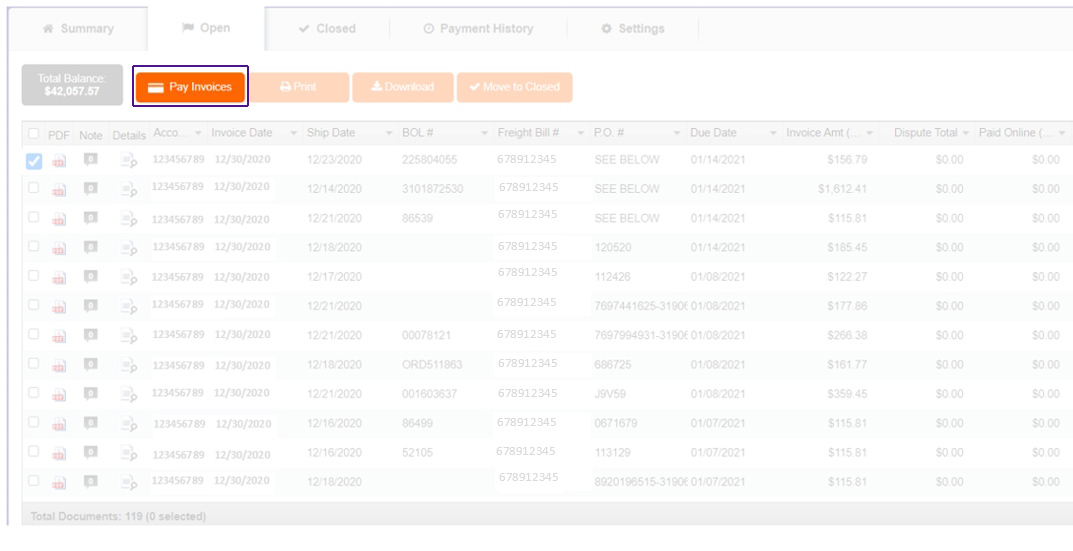 Step 4: Confirm your information by selecting the Payment Account, Payment Date and entering the Payment Amount. Select Next to be taken to the Authorization page.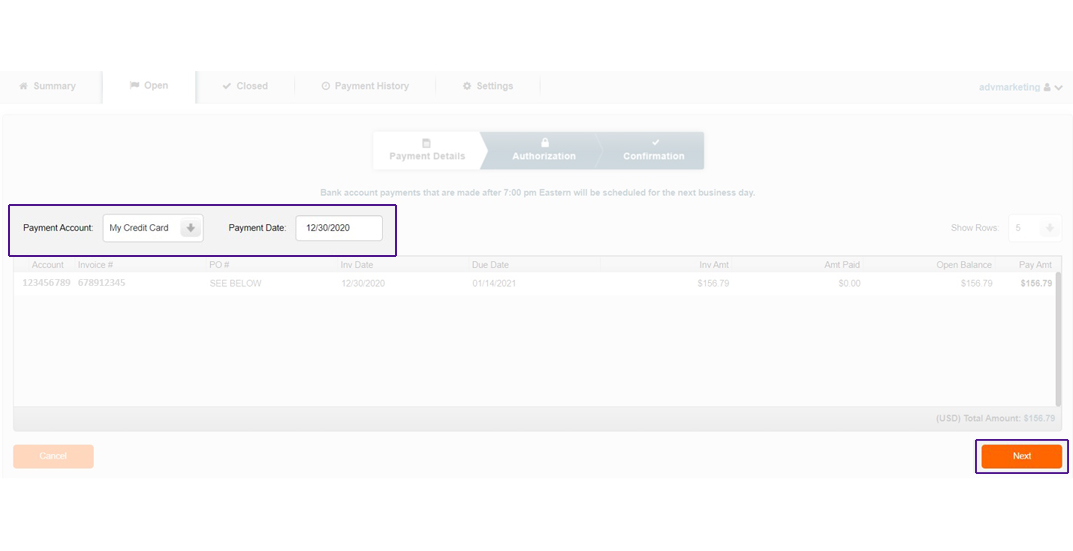 Step 5: Authorize your payment to receive immediate confirmation on the site and via email. 
How to dispute an invoice or surcharge
Step 2: Click the Open or Close tab to select the invoice you want to
dispute. Click on the Details icon to be taken to the Invoice Detail page.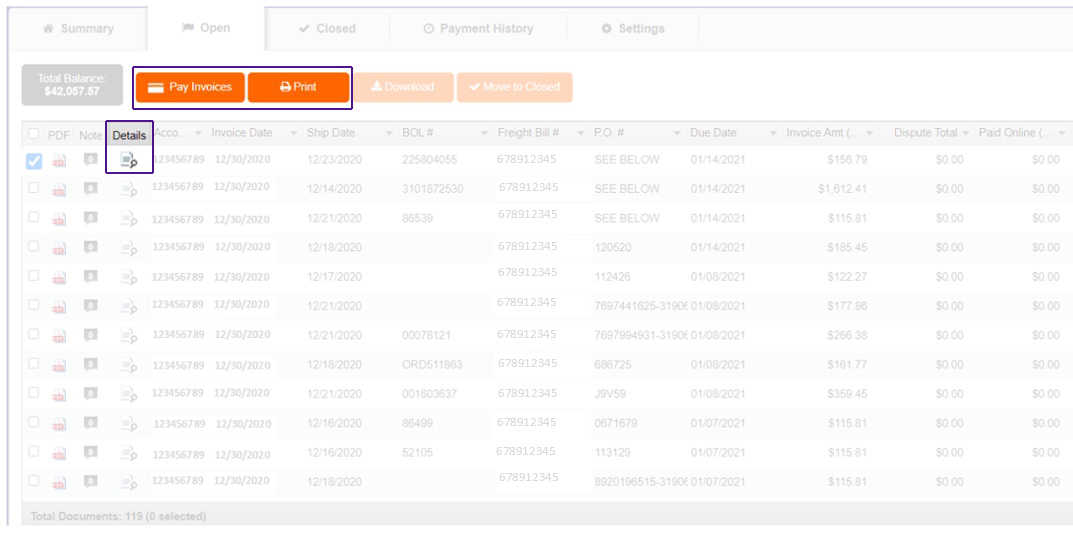 Step 3: After selecting the "details" icon, user will be taken to screen below. If no line items are available, user can dispute entire invoice.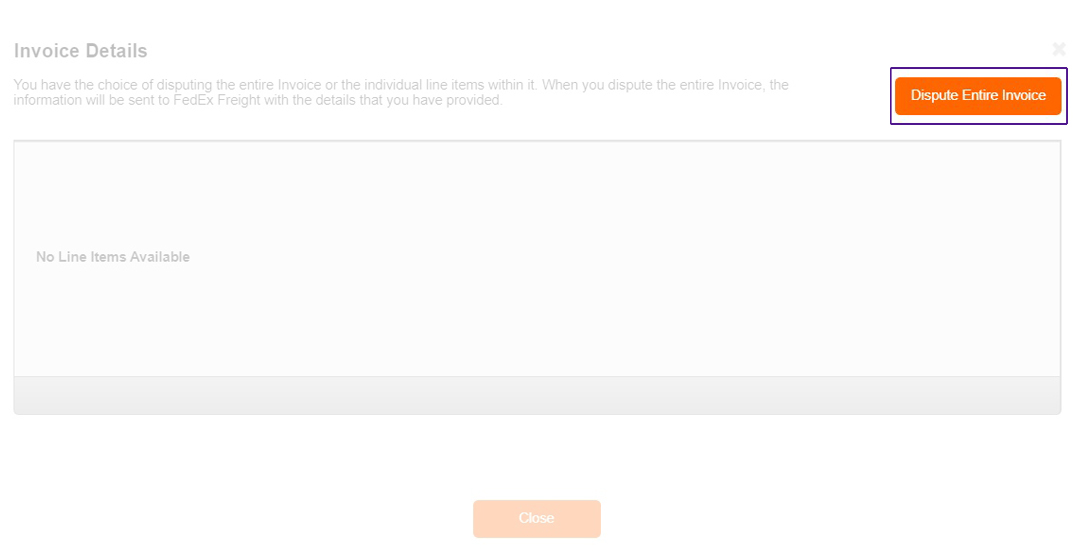 Note: If you disputed the entire invoice, your Disputes option will be Payments Previously Sent.

Step 4: After selecting "Dispute Entire Invoice", user is taken to form below. User completes form and clicks "Save".
NOTE: Customer has 180 days to submit dispute, whether invoice is open or closed and FedEx will contact the customer with any questions. Invoice amount due will be reflected with credited amount if dispute is approved. 

How to view payment history
Step 2: Select Payment History tab to view your paid invoices.
On the Payment History page, you can see a list of all Freight Billing Online payments and their status. This includes when a payment is scheduled, completed or canceled. You can find your confirmation number in the Payment History section as well. To download paid invoices, select the checkbox (or checkboxes) next to the invoice then select Download.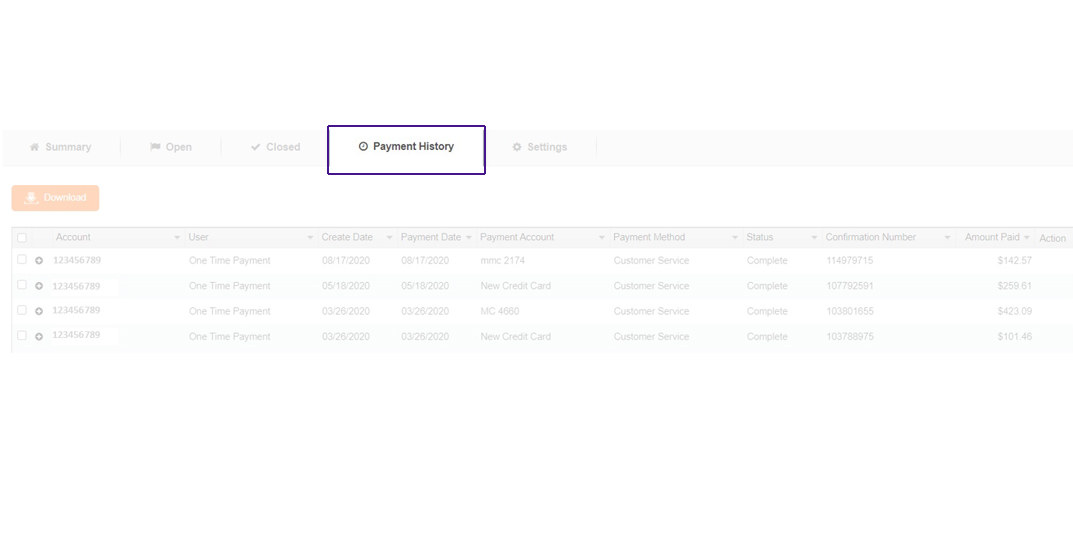 More how to guides
Get instructions for how to pack, ship, market and manage a business.