When You Have Only Hours to Reach Your Freight Customers

If your shipment absolutely can't wait, FedEx SameDay® Freight can save the day with delivery in just a few hours. Have a specialty shipment? Choose FedEx Custom Critical.
Need same-day delivery for your packages? Choose FedEx SameDay®.
All options are available 365 days a year.
Service Details: FedEx SameDay Freight
Your shipment will be at your customer's door on the same day you schedule it.
Delivery Time

Door to door within hours, depending on availability.

Service Days

7 days a week; 365 days a year.

Delivery Area

Available throughout all 50 states.

Package Size and Weight

For shipments of 151 lbs. or more composed of multiple packages or palletized freight. Skids exceeding 2,200 lbs., as well as skids exceeding 70" in height, 119" in length or 80" in width, require prior approval.

Additional Information

Before shipping via FedEx SameDay® services, you must have a FedEx account number (apply now). Then you need to create a user ID that's specific to FedEx SameDay.

Once you have your user ID, go to fedexsameday.com and select "Register for fedexsameday.com" in the New Customer Center area.

For more information on how to start shipping via FedEx SameDay services, read the FedEx SameDay Services User Guide (PDF).

Go to fedexsameday.com or call 1.800.399.5999 to request a rate quote or schedule a pickup. Have a government-issued photo ID ready when the courier arrives. Enhanced intra-city service available in select major markets.

View Terms & Conditions.

FedEx Network

FedEx Express
Additional Shipping Options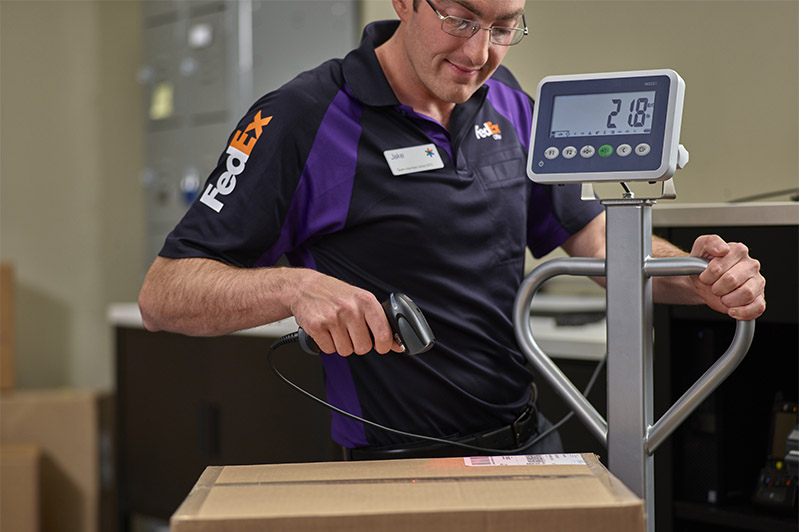 U.S. Package Shipping
Choose from various delivery options and speeds for your package shipments.
View U.S. services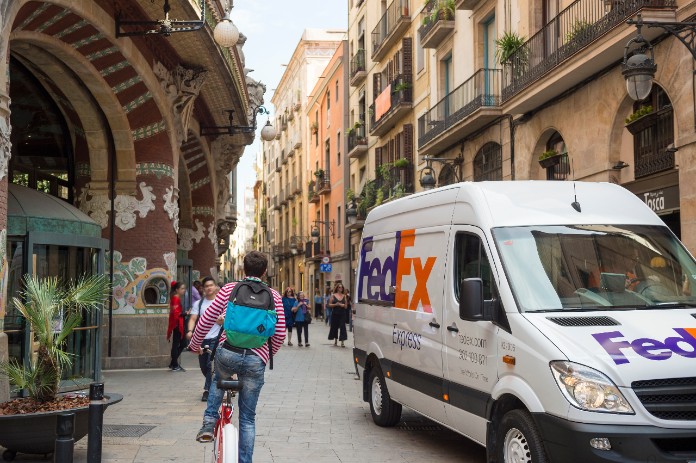 International Shipping
Ship to more than 220 countries and territories worldwide. Get access to package and freight shipping solutions.
See international services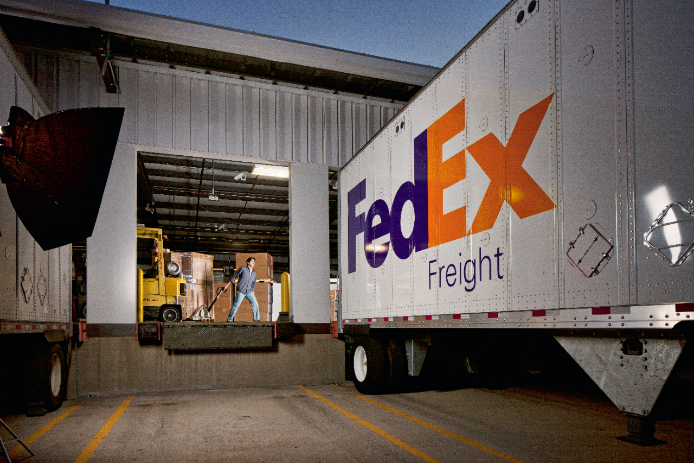 U.S. Freight Shipping
For shipments over 150 lbs., take advantage of our streamlined network.
Select FedEx freight services
For Your Most Critical Shipments
When your products need extra handling, such as temperature-controlled shipping, extra security or real-time shipment monitoring on an ongoing basis or as a one-off shipment, use FedEx Custom Critical.

Ship with confidence
Helpful Resources
Secure a Competitive Edge
For business tips, marketing strategies, e-commerce solutions and more, go to the FedEx® Small Business Center.
Gain insight