Helping you navigate the road ahead
Helping you navigate the road ahead
As the world evolves, so do we. And as your business adapts to the challenges of the COVID-19 crisis, so does our support.
As the world evolves, so do we. And as your business adapts to the challenges of the COVID-19 crisis, so does our support.
Service Update: Due to ongoing impacts from the COVID-19 pandemic, we are experiencing significant volumes, which may result in potential transit delays in your area. For the most up-to-date information on your shipment and to avoid longer-than-normal wait times to our call centres, we encourage you to use our self-service online tracking tool, sign up for tracking notifications or view our tracking FAQs.
As seasonal weather conditions may also cause shipment delays, click here to view the latest weather conditions affecting parts of Canada.
Support to help you adapt, evolve and thrive
The world is always changing. We're here to help you adapt, evolve and thrive. We know that now more than ever, your customers rely on you for the things that matter most, when they matter most, for their homes, health and businesses. That's why we're committed to help you continue delvering for your customers — whether you're reopening, reimagining your business, or managing growth.
Keeping safety top of mind
As we continue to support the global supply chain, we're also taking all the necessary steps to protect our customers and team members. We are educating team members with regular communications about COVID-19 and the importance of keeping their workplace clean, washing hands frequently, and seeking proper medical attention if they develop flu-like symptoms.
---
At-home COVID-19 test kits are currently not accepted at FedEx Authorized ShipCentre and FedEx OnSite locations.
You may ship or drop off your at-home COVID-19 test kit at one of our FedEx Ship Centre locations. For a list of locations and hours, click here. If you don't have a FedEx Ship Centre location near you, schedule a one-time pickup online and we'll come to you.
Please note that your shipment must be properly packaged prior to drop off or pickup.
---
We're here to help you get back to business.
When you're ready to resume your regularly-scheduled pickup and delivery services, just let us know by completing our simple online form and check it off your to-do list!
Complete Form Now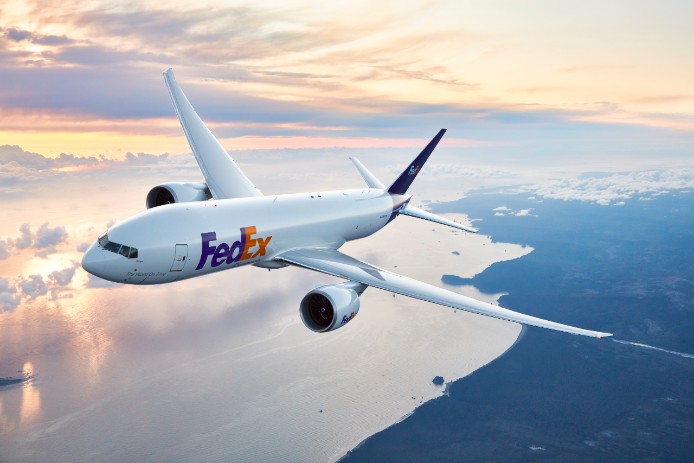 FedEx Express Temporary Surcharge
Information about the temporary surcharge on all FedEx Express international parcel and freight shipments beginning April 6.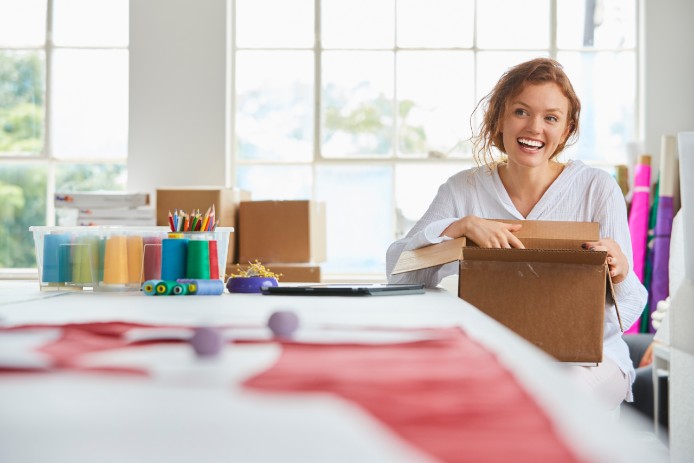 Signature Required
Suspension
Temporarily suspended for most deliveries in Canada and the U.S.
A physical signature is not required for FedEx Express and FedEx Ground shipments except when an adult signature is required.
Money-Back Guarantee
Update
The money-back guarantee will be suspended effective November 1, 2021.
Subscribe to FedEx Email
Stay connected with local and global FedEx service news, information updates during COVID-19.
---
Frequently Asked Questions
We completely understand your concern. According to WHO, the likelihood of an infected person contaminating commercial goods is low and the risk of catching the virus that causes COVID-19 from a package that has been moved, travelled, and exposed to different conditions and temperatures is also low.
We are closely monitoring guidance by the World Health Organization and other public health organizations, and taking recommended precautions in terms of team member and customer health and safety.
Please note that our employees are not permitted to sign individual health or travel questionnaires. The measures we're taking to promote good hygiene and instruct team members to stay home and take seriously any signs of illness, like fever, coughing or difficulty breathing, and seek medical attention when necessary, are in line with guidance from the WHO and other public health organizations.
To promote the World Health Organization's guidance on social distancing and do our part to help prevent the spread of COVID-19 across our communities, effective immediately we have temporarily suspended most signature requirements for FedEx Express and FedEx Ground deliveries in Canada and the U.S. We are also reinforcing team member education through regular communications and reminders on good hygiene practices and keeping the workplace clean. Our FedEx operations and sourcing teams are working diligently with multiple suppliers to procure and distribute supplies to team members, and we continue to gather feedback from team members about additional needs. Our ongoing efforts include:
Providing sanitizer and disinfectants to team members
Promoting social distancing at security screening
Disinfecting facilities more frequently 
Supplying gloves and personal protection equipment to team members where needed
Temperature self-monitoring by pilots per FAA Guidelines 
Disinfecting the cockpits, jump seat areas, and aircraft lavatories
Business operations and impact
We continue to operate inbound and outbound flights to and from impacted areas as local conditions and restrictions allow, and we're taking recommended precautions in terms of pilot, team member and customer health and safety. Global work and travel restrictions may affect shipments inbound and outbound to and from impacted areas, as well as shipments moving within those areas. Customers can visit fedex.ca to check the status of their shipments.
We are suspending our fiscal 2020 earnings forecast for our consolidated and segment results due to the great uncertainty caused by the coronavirus pandemic. While we cannot currently predict how long the economic impact of the pandemic will last, we do remain confident in our long-term strategy and our ability to adjust to market conditions. We will continue to manage network capacity at FedEx Express by reducing international flight hours in the fourth quarter if global conditions deteriorate further. However, if global airfreight demand increases, as the world recovers from the COVID-19 pandemic, we have the ability to flex our network to meet the needs of customers. For more information, see our 3Q FY20 earnings release, earnings call transcript and Form 10-Q, as well as our other filings with the U.S. Securities and Exchange Commission.
FedEx is one of the few companies in the world that has the network and capabilities to keep essential commerce and aid moving during this time. We view it as our duty and responsibility to actively support our people, customers and communities.  We have implemented a variety of measures to minimize risk for our team members and our customers. This includes suspending most signature requirements to allow drivers to maintain distance from others and reinforcing team member education through regular communications and reminders on good hygiene practices and keeping the workplace clean.
When disaster strikes, we mobilize the FedEx global fleet and use our unmatched transportation infrastructure to move urgently needed supplies quickly and efficiently to and from relief organizations.
We are currently supporting relief efforts through our long-standing relationships with humanitarian aid organizations including Direct Relief and International Medical Corps. These relief organizations are providing critical needs like masks, disposable medical protective clothing and disposable medical gloves. FedEx is maintaining frequent communication with these and other non-profits to ensure that our resources are deployed effectively.
Since the beginning of 2020, FedEx has sent 10 humanitarian aid shipments of medical supplies to China in collaboration with Direct Relief.
Those shipments have contained surgical caps, medical gowns, coveralls, masks, gloves, shoe covers and face shields.
The restrictions issued by various governments to contain the spread of COVID-19 are disrupting the global supply chain. Air cargo capacity is limited, and we've had to make adjustments so that our international networks can best deliver much-needed goods and services in this constrained environment. This temporary surcharge will allow us to continue providing customers with the best possible service during this time.  Surcharge details are outlined here.
Until further notice. We will evaluate this surcharge on an ongoing basis. Market conditions are shifting rapidly as a result of the coronavirus. Our priority is to continue providing the best possible service to our customers during this time.


Prior to shipping, check to see if your recipient is open, as many commercial businesses are now closed. Shipping internationally? Submit your customs documents ahead of time with FedEx® Electronic Trade Documents — save time, reduce errors and get extra peace of mind.
FedEx Express Hold at Location
If your business recipient is unable to receive a package at their normal business address, our Hold at Location option is available.
To request a Hold at Location. Enter your recipient address and all other required information about your shipment (weight, etc.), Choose 'Hold at Location' in the Special Options section. When you click 'Hold at Location,' you will see a list of the five closest locations that match your shipping requirements. Select one and complete your shipment.


FedEx Freight-Service Centre Hold
FedEx Freight allows customers to hold a shipment at the destination service centre for recipient pickup.
To request a HOLD, go to the FedEx LTL location pages to find the nearest FedEx Freight Service Centre or call FedEx Freight Customer Service at 1.800.GoFedEx 1.800.463.3339.  
FedEx Express and FedEx Ground-Return to Shipper
As a shipper, you can request to have the shipment returned to you by calling FedEx Customer Service at 1.800.GoFedEx 1.800.463.3339.
Returns to the shipper are billed to the original shipper or the appropriate payor. The shipper or the appropriate payor must agree to pay for the return charges, which include freight charges, and any applicable duties and taxes as outlined in the FedEx Service Guide.


FedEx Freight-Re-route (reconsignment)
A shipment can be stopped in transit, re-rated based on the miles already travelled, and returned to you or sent to another location on another tracking number. To request reconsignment for a shipment prior to delivery, please contact Freight Customer Service at 1.800.GoFedEx 1.800.463.3339. Reconsignment charges are applicable.
FedEx Express and FedEx Ground
In the event a business is closed, we will follow our current operating procedures to attempt to complete delivery at a later time. 
You have several options:
If your package is already on its way, you can conveniently redirect it to a FedEx retail location for pickup.*

You can set your delivery preferences for your future home deliveries with FedEx Delivery Manager (e.g., request to have your packages held at a FedEx retail location for pickup). Click here to learn more or sign up.

If you miss your chance to redirect your package, don't worry. If you're not home for a delivery and we can't leave your package, you will receive a door tag which gives you the reason and the next steps to get it. Click here to learn more about door tags.

You can also reroute the delivery of your package from one street address to another in the same city/province. A fee may apply depending on the new delivery address. A reroute is a request to change the original delivery address and the shipper's authorization may be required.
FedEx makes it easy to ship or pick up packages without going inside a store. Choose the option most convenient for you.
When your package is ready to be shipped:
Drop off your FedEx Express and FedEx Ground packages 24/7 at one of our many FedEx Drop Boxes across Canada. Please note that drop boxes can accept packages up to 20" (50.8) x 12" (30.5) x 6" (15.2 cm). 

Find a drop box location near you by entering your postal code. 
 
---
Other helpful information