Service Alerts & Holiday Information
Service Alerts & Holiday Information
Current situations affecting shipments
Weather and other service disruptions
Service Disruption in British Columbia
A state of emergency has been declared in British Columbia as result of severe weather that triggered flooding and landslides throughout the province. These events have created hazardous conditions across many areas throughout British Columbia that continue to affect FedEx operations. FedEx is committed to providing service to the best of our ability in areas affected by the storms and as local conditions allow. We will continue to monitor the situation to minimize the impact on service.  Our contingency plans are in place and, as always, our priorities are the safety and well-being of our team members and minimizing the effects of the storms on service. For the most up-to-date information on your shipment, we encourage you to continue visiting fedex.ca to use our self-service online tracking tool, sign up for tracking notifications, or review the tracking terms, and delivery status definitions.

Seasonal weather events and other disruptions may occur and cause delays for inbound and outbound shipments. Our top priorities are the safety and well-being of our team members and providing the best service to our customers.  
Money-back guarantee update
Air cargo capacity remains limited, and we are adjusting our networks to better enable us to continue delivering much-needed goods and services during these ongoing market constraints. Effective November 1, 2021 through January 16, 2022, the FedEx money-back guarantee (MBG) is suspended for FedEx Express® services for which MBG was previously reinstated.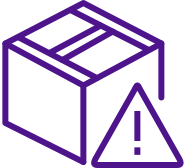 The COVID-19 pandemic has created record-breaking shipment volumes. As more people shop online to avoid crowds in stores, those numbers have grown even more. This has created shipping volumes that are taxing logistics networks nationwide, which may cause delays.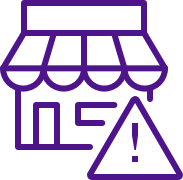 COVID-19 business closures
The pandemic continues to cause businesses around the country to close. If you need to send a shipment to an area that's experiencing closures, contact your recipient before you ship to ensure they're open and able to receive your package.
2021 Holiday Information
Shipping deadlines
Plan ahead this holiday season by shipping your gifts and packages early to arrive before December 25.
Make the most of the moment
Get ready for your peak holiday season. Whether you're a business or personal shipper, we're here to help make it easier with flexible options and tools to give you more control.