FedEx 1Day® Freight
FedEx 1Day® Freight provides next-business-day delivery within Canada by 5 p.m. for
palletized freight shipments weighing more than 150 lbs. (68 kg) and up to 2,200 lbs. (997 kg)
per piece– supported by the FedEx® Money-Back Guarantee.*

Delivery Times and Area





Major cities across Canada.

5:00 PM
Overnight delivery the next business day.*


Service Days

Monday to Friday.

Package Size and Weight


150 pounds (68 kg) to 2200 pounds (997 kg).
119" x 70" (303 cm x 178 cm). Maximum length plus girth is 300" (762 cm).


Additional Service Options





Access to real-time shipment tracking, 24 hours a day, 7 days a week.
Obtain a rate quote for your shipment.
Dangerous Goods are accepted*.
Money-back guarantee*.

How to Use



Call us at 1.800.GoFedEx to book your FedEx 1Day Freight shipment, get a rate quote, or for general inquiries.
Complete the FedEx Intra-Canada Air Waybill or process your shipment using one of our automated FedEx Ship Manager shipping tools.


Affix all shipping documentation to the outside of your shipment, so that it is easily accessible.



You must contact us to book and confirm your freight shipment in advance. Please keep the following information handy when you call:

FedEx Account Number, if you have one

Origin postal code(s) and destination postal / zip code(s)

Commodity being shipped

Dimensions and weight of shipment

Total number of pieces

Transportation charges can be billed to Shipper, Consignee, or Third-party.

A loading dock is required at the pickup location. If the point of pickup does not have a loading dock, you must be able move your freight onto our vehicle.


Shipments (single or multi-piece) must contain a base that permits movement with a forklift or pallet jack, should be stackable and either banded and/or stretch/shrink-wrapped, except for pieces moving as "Extra Large Package" shipments.

FedEx Express Freight shipments must be on a pallet, skid or other forkliftable and pallet-jackable base with a minimum clearance of 3-1/2" (9 cm) for access, and should be stackable.

Single pieces of cargo weighing more than 150 lbs. (68 kg) must be banded and stretch-wrapped to a pallet/skid. The banding material must be heavy-duty metal or break-resistant plastic, and the cargo must be banded to the pallet/skid on all sides.

Non-banded single pieces of cargo weighing more than 150 lbs. (68 kg) must be encased in a hardened container (e.g., plywood or metal) and secured with an exterior lock or clamp. Please note that containers secured with glue, nails and screws without an exterior lock or clamp are not acceptable. 

* Some restrictions apply. See the Terms and Conditions or contact your FedEx account executive for more information.

---
Related Service Information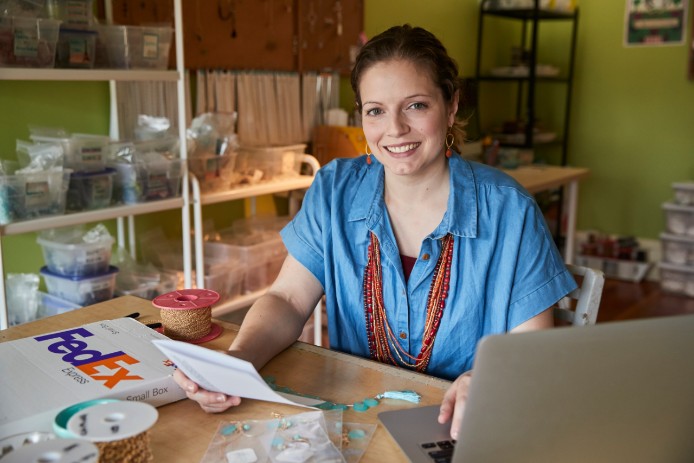 Get Rates and Transit Times
Use this simple tool to obtain a rate quote and determine the expected delivery date and time for your shipment.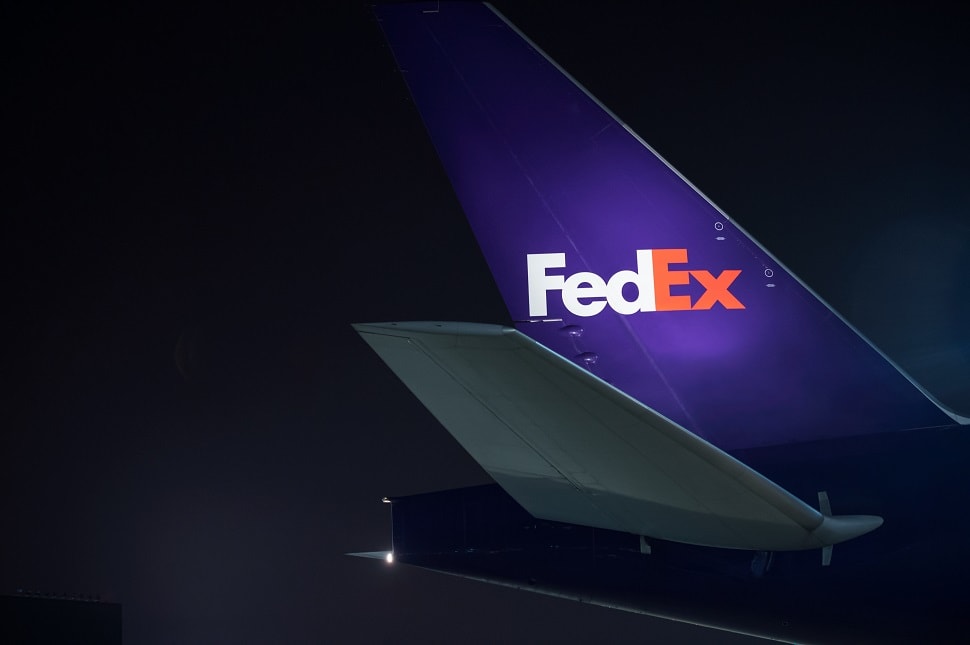 Intra-Canada Shipping Options
Choose from various delivery options and speeds for your package shipments.
View Additional Service Options
You can pair select FedEx® shipping services with value-added and specialized options.

Quick Links