Celebrating Hispanic Heritage Month
In honor of Hispanic Heritage Month, we asked several of our team members to share how they stay connected with their heritage and why they feel diversity & inclusion is important for FedEx.
Giraldo (Jerry) Alvare
Communications Specialist, Regional Communications - FedEx Ground
What does your heritage mean to you?
It means honoring my family past and present, who sacrificed so much for me to be free and live out the American dream (El sueño americano). My parents came from Cuba in the early 70's with little to nothing. They left everything behind to start a new life. Both worked tirelessly to ensure that my sister and I had a quality education, food on the table and clothes on our backs. 
There isn't a day that goes by that I am not grateful for what I have thanks to the sacrifice my parents made for my sister and me. That's what my heritage means to me.
How do you stay connected with and honor your heritage?
I feel preserving your family history and culture is important. Learn as much as you can not only about your culture, but others as well. This way you can always have meaningful conversations with people from different backgrounds. I don't just learn about all things from Cuba. I branch out and take in what other cultures have to offer. Music, food, clothing and sports are just a few of the many things I stay connected to.
I feel our heritage intertwines with our past and by learning more about it, we can pay it forward to the next generation. Whether it's family traditions or music your grandma played while cleaning the house, that's part of our heritage. It's important to learn, share and celebrate the Hispanic heritage and culture so people understand the contributions we have made not just in America, but around the world.
What are the benefits of embracing diversity & inclusion here at FedEx?
Diversity and inclusion gives us a chance to be part of the conversation with our employees and makes them feel they have a genuine connection. D&I connects us to the communities we live and work in. It's a life-long investment that we cannot overlook or put on the back burner. It's about being the employer of choice and making the connection to potential job candidates we have in our communities. It's the smart thing to do so that our company continues to thrive and grow in the fast-paced world we live in.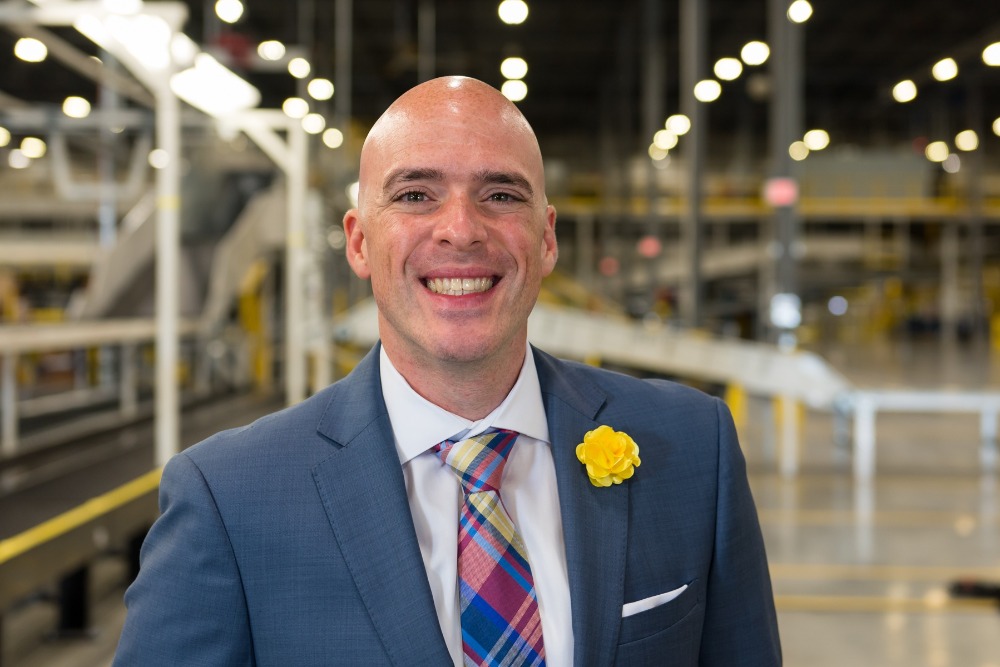 Betty Lavandero
Communications Specialist, Global Social Media - FedEx Services
What does your heritage mean to you?
My heritage truly is the root of the motivation throughout my career. My parents are both from Chile in South America and made the decision to move to the United States in their twenties to better their lives and their future children's. Leaving your home country and your entire family is nowhere near easy. I keep that in mind through every success, milestone and highlight I achieve. My parents sacrificed everything to better our lives, and there isn't a day that goes by that I don't try my very best to make them proud.
Growing up my mother would constantly remind me how fortunate I was to be receiving the opportunities I have. This instilled a sense of pride in me. I am proud to share with others that my parents are immigrants. I am proud of our Chilean heritage whether it is sharing our food, our music or our language with others around us.
How do you stay connected with and honor your heritage?
Two things that keep me connected with my heritage are listening to Hispanic artists and eating traditional Hispanic food. Singing along to artists in Spanish brings me back to singing with my mother in the car or with my grandmother as I helped her prepare dinner as a child. It also gives me a moment to practice my Spanish – even if it's for a few minutes to a familiar tune.
Eating Hispanic food is one of my favorite ways to connect with my heritage. Baking empanadas with my family during the holidays is one of the best treats to go home to. An empanada is a type of baked or fried pastry, consisting of either a savory or sweet filling. The Chilean empanada is traditionally called empanada de pino – it is filled with ground beef, onions, olives, raisins, and hard-boiled eggs.
What are the benefits of embracing diversity & inclusion here at FedEx?
Embracing diversity and inclusion at FedEx can lead to unlimited growth. Growth can be educational; by learning a new language, learning how to cook a dish someone brings in from another culture or learning about a country/culture you weren't aware of before. When you have a diverse team, you have a multitude of viewpoints and opinions that can help grow a project or team culture. It is so important to learn about those around you and have a strong company culture surrounding diversity and inclusion.
Daniela Molina
Marketing Specialist, Digital Access Marketing - FedEx Services
What does your heritage mean to you?
When I think of my heritage, the word orgullo (pride) comes to mind. To me, that word evokes the power and fortitude of the pillars that tie our Latin/Hispanic community together: family, culture and community. My Latin/Hispanic community is one full of vibrancy and strong, hardworking individuals.
How do you stay connected with and honor your heritage?
I am originally from Mexico City, and I am very close to my Mexican culture—I love everything about it, the music, the holidays, and come on, we have the best food! However, growing up in the U.S., I've been able to gain a new generational perspective than that of my parents or predecessors. This melting pot of Latin/Hispanic cultures from different parts of Latin America has allowed me to see just how interesting the similarities and differences are between cultures and subcultures and really see firsthand this Latinx/Chicano cultural evolution from one generation to the next. I feel this evolution really brings us (all Latinos/Hispanics) a lot closer together.
What are the benefits of embracing diversity & inclusion here at FedEx?
I've had the honor to be a part of the D&I team during my career at FedEx, and one of the things that taught me was how open everyone at the company is about celebrating and embracing so many different cultures. D&I plays a crucial role because of the impact our company has all over the world. And I think that with this, along with our overall FedEx culture, we have a unique opportunity to positively impact many different communities.
Ramon Lopez
Senior Aircraft Engineer, Air Operations Division - FedEx Express
What does your heritage mean to you?
To me heritage is something to be proud of. It means family, where we come from and the traditions we practice. It is what defines who I am.
How do you stay connected with and honor your heritage?
I stay connected first and foremost through my extended family who still live in Nicaragua and my immediate family in central and south Florida. I also stay connected through the music. I grew up listening to and dancing salsa, merengue, bachata and reggaeton. Music connects me to my friends and family and makes me nostalgic about the times we spent together.
Another way I stay connected is by volunteering with Hispanic organizations here in Memphis and helping other immigrants achieve their American dream.
What are the benefits of embracing diversity & inclusion here at FedEx?
In today's global business environment, a diverse team to tackle challenges and solve problems is critical. A diverse team will always provide better solutions because we bring different experiences from our various cultures and different problem-solving methods.