Diversity & inclusion: Our values in action
Diversity & inclusion: Our values in action
Values in action
At FedEx, we're as diverse as the world we serve. From Harlem to Hong Kong, from Sao Paulo to Sydney, the world of FedEx is all about connecting people, places and cultural diversity. To meet the needs of a diverse customer base, we reflect that diversity within our organization and celebrate it in communities around the world.
Our company was founded on a people-first philosophy, and respect for everyone has always been an everyday business practice. Our diverse workforce, supplier base and supporting culture all enable FedEx to better serve customers and compete in the global marketplace.
By the numbers
Investing in our people and our diversity programs makes us stronger, and our workforce and leadership have been recognized consistently among top brands for diversity and inclusion.
$12.3 billion
spent with diverse suppliers in FY19: 80% small, 12% minority-owned & 8% women-owned
Selected as a Military Times 2019
Best for
Vets Employer
Selected as a 2019
Best-of-the-Best 
Corporation for Inclusion 
by the National Gay and 
Lesbian Chamber of Commerce
Gina Adams, corporate vice president for government and regulatory affairs, was named by Savoy magazine to the 2019 Most Influential Women in Corporate America list.
>49%
of our U.S. workforce &
35.5% of our management
team are minorities
Named one of Forbes' 2019
Best Employers
for Diversity

Named one of the
2019 Top Corporations
for Women Business Enterprises
by Women's Business Enterprise National Council
What we stand for
Diversity and inclusion at FedEx connects people and possibilities to deliver a better future for team members, customers, suppliers and communities.
Research proves there are many benefits for businesses that make diversity a priority and promote inclusion. But there's another, far more important reason why we embrace diversity and inclusion: It's simply the right thing to do.
Featured team member & people stories
Written by: Rehana Rashid
Connecting people is at the heart of our mission, where we aim to lift communities to higher standards of living. At FedEx, we truly believe that a connected world is a better world, and what could be better than a connected force that inspires hope and change for the world?
In celebration of Black History Month, we're honoring FedEx team members who have inspired that exact change in the communities they serve.
Janie Mennis, FedEx Express, Human Resource Advisor
For several years, Janie Mennis has devoted her time in leadership of an outreach program she directs through her sorority, Delta Sigma Theta, called EMBODI: Empowering Males to Build Opportunities for Developing Independence.
The program focuses on the needs of at-risk black males through professional mentorship and exposure to impactful opportunities. Serving as the Chair of the program, Mennis designs each EMBODI meeting to enrich and enhance the social, emotional, and academic development of young men in Shelby County through a variety of monthly activities that include educational modules, cultural outings, and public service.
In a city with the highest rate of disconnected youth, the need is ever-present. Mennis understands this, and stresses the importance of educational and professional support, even connecting the local teens to FedEx executives and offering examples of leaders and business opportunities in their own community.
The monthly sessions are specifically targeted to meet the needs of the young men, and Mennis encourages the participants to openly discuss social issues ranging from public policy, institutional bias, mental health, and more.  To keep her efforts consistent, she maintained meetings even throughout the pandemic.
"We have been meeting virtually…it has been different; however, we have had some very impactful virtual meetings. Our November session focus was on financial literacy; December was "The Locker Room" where the focus was on COVID-19: Teens and the Coronavirus."

Mennis continues providing creative and motivating activities to help these young men become successful leaders, and we believe with her efforts, they will do just that.
Robin Dixon – FedEx Services, Senior Strategy Analyst
In 2017, after months of conversation about the ongoing need to support Memphis' young African-American population, Robin Dixon founded the Developing Noblemen Academy or D.N.A, a 501(c)(3) nonprofit organization that builds boys into men of upright character. The program focuses on minority males between the ages of 6-17 years old, many of whom suffer from educational poverty, lack of healthcare, and juvenile delinquency. Dixon felt compelled to meet the need of impressionable youth in his community and focused his efforts on developing these boys into well-rounded young men.
Today, D.N.A is still going strong, serving over 100 youth. Dixon establishes firm principles with his participants, instilling decorum and offering tools to provide financial literacy, mentorship, and professional development. Through teachings and support of various programs, Dixon believes the youth will make positive contributions locally, nationally, and globally to create equal opportunities for others in need.
And his ultimate goal? To break the poverty cycle and prepare these young boys to live lives of productivity and service.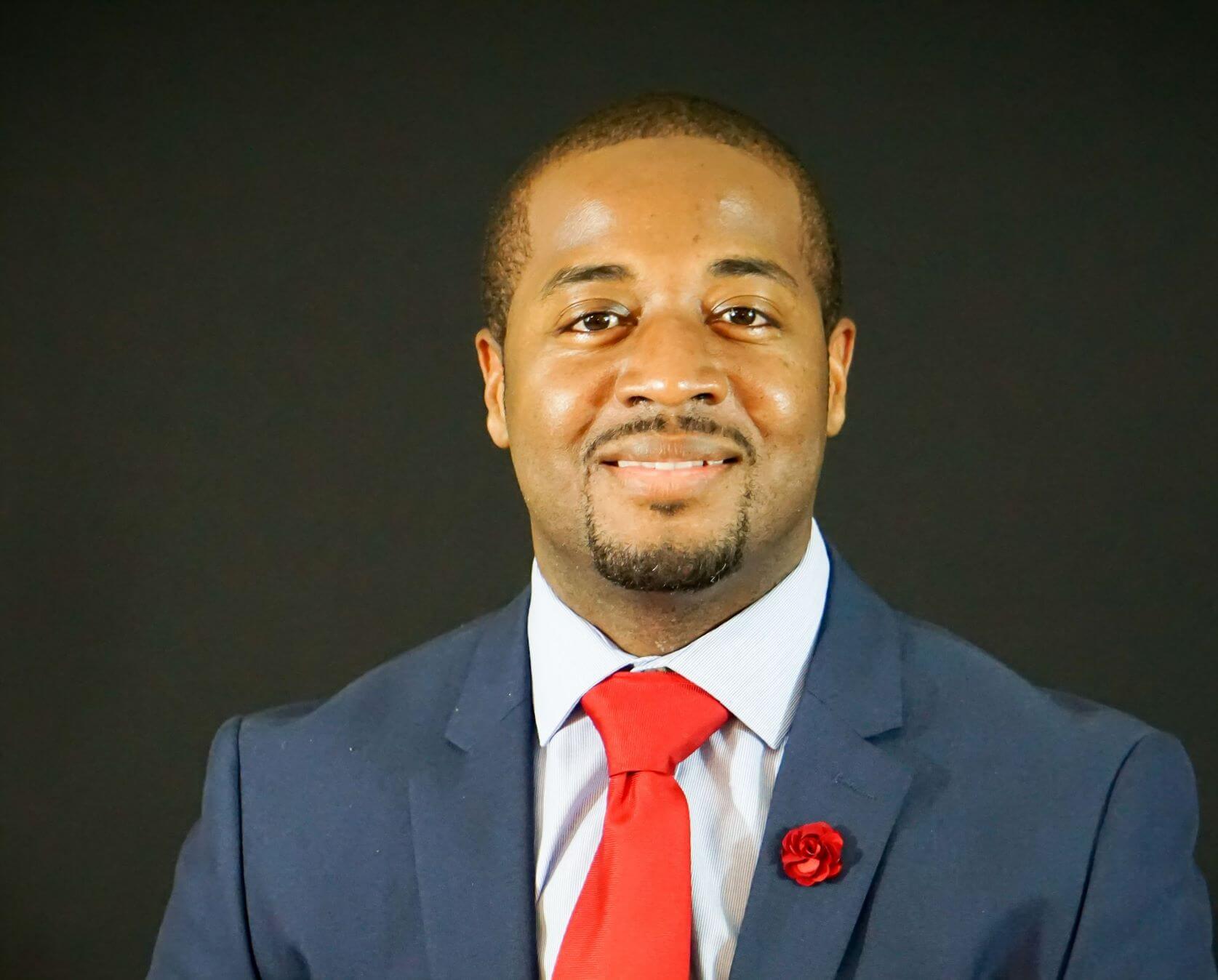 Marcus Newman, FedEx Freight, Finance Advisor
Marcus Newman has always believed that educational opportunities should be available for all. Which is why he became a board member of Circles of Success Learning Academy (COSLA). The AcademyCOSLA, which originally began operations inside the walls of an older church in South Memphis, has maintained its mission of providing a quality, well-rounded education for school-aged children in the community. The public charter school was founded in 2003 and now serves nearly 250 students, providing two teachers in every classroom.  
"The school's goal is to provide students an education that prepares them for the nation's most competitive colleges, universities, and beyond," explains Newman.
In addition to the low student-teacher ratios, COSLA operates an in-house cafeteria providing nutritious meals to students and their families, and even connections to community resources such as urban farming wellness institutions, all within walking distance. Meeting the needs of its students is a critical focus of the AcademyCOSLA, and Newman details the challenges that became apparent during the COVID-19 outbreak.
"COSLA has not wavered on its mission. In fact, the AcademyCOSLA has even created a meal delivery program to continue to meet our students' needs."
Meeting the need is what COSLA – and Newman – clearly do best. Having voluntarily served on the board, Finance Committee, Development Committee, and even serving as Assistant Secretary of the Academy, Newman has continued to remain steadfast in his beliefs that education is key to a successful generation to come.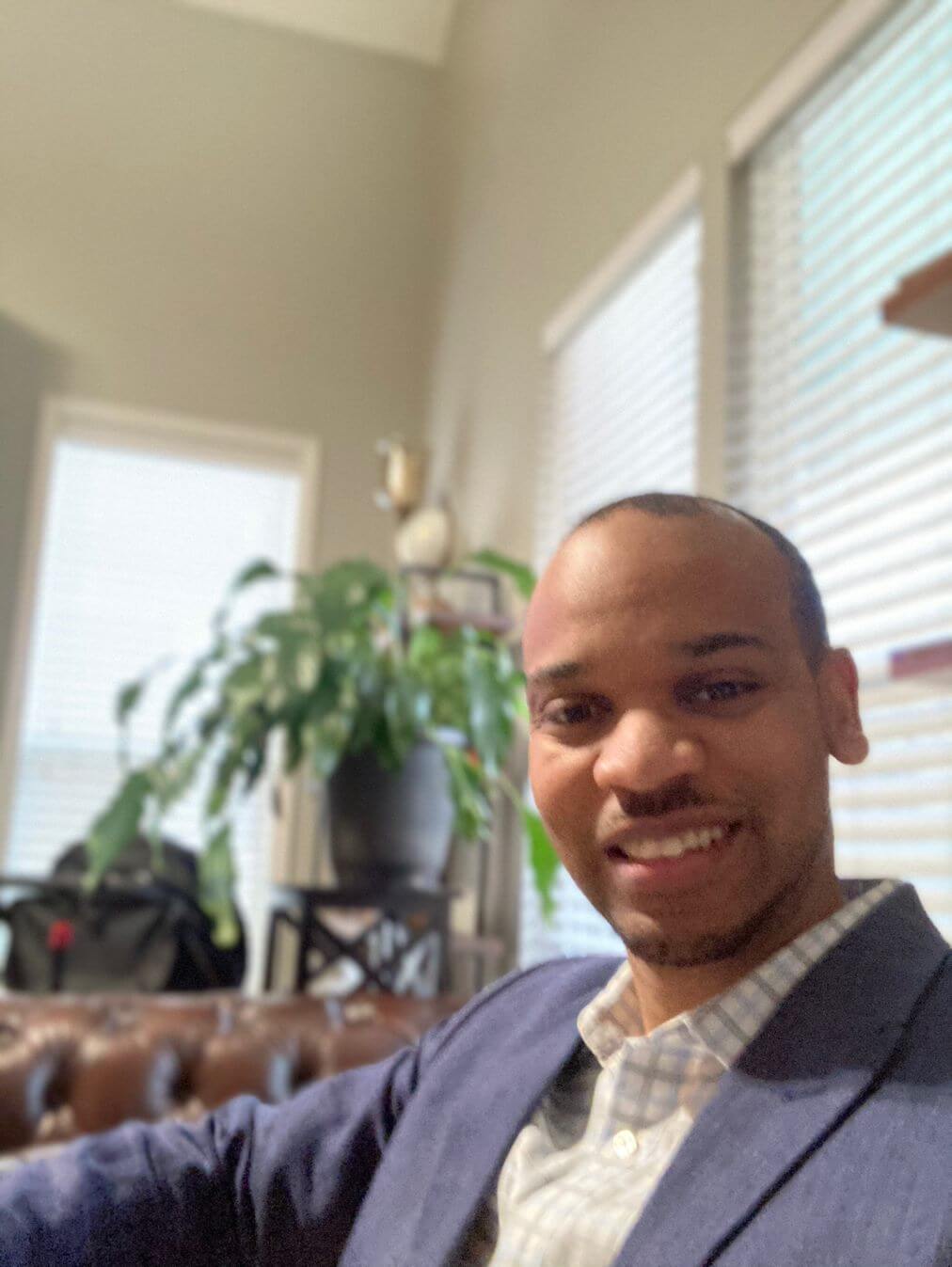 Karen Ellis, FedEx Express, Managing Director of Global Environmental Management  
Rebuild. Restore. Renew.
That's the focus of a nonprofit community development corporation, The Works, Inc., and Karen Ellis, our $10,000 grant recipient winner from this year's MLK Essay Contest.
"Promoting an equitable community is clearly the mission of The Works, Inc. in South Memphis, and I am personally so proud of its ongoing accomplishments," said Ellis, who originally began as a volunteer through a partner organization.
Part of that mission is to increase the availability of affordable housing while delivering programs related to neighborhood revitalization and providing social services for success.
"I am particularly excited about their efforts to address health disparities in this distressed neighborhood and provide affordable housing for this community," Ellis shares.
Eradicating food deserts is just one example of the challenges Ellis is tackling. With more than a third of South Memphis residents having no access to a vehicle, some community members have shared stories of 90-minute commutes to the nearest grocery store.
Ellis shares that when faced with burdens and stressors like that, families are unable to thrive or live normal lives. In response, the organization immediately took action, operating both a farmer's market and a year-round grocery store to provide locals access to healthy, seasonal foods at an affordable cost., Before the pandemic, The Works, Inc. also offered cooking classes to help educate and improve family nutrition.
That sense of renewal in South Memphis is alive and well, thanks in part to the efforts of Ellis and The Works, Inc.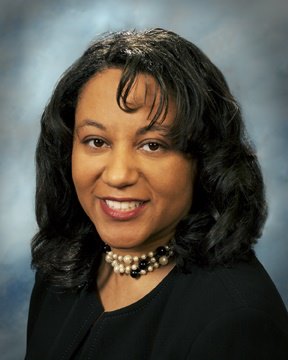 Written by: Jason Douglas
From Seasonal Work to New Careers: How FedEx Team Members Made the Transition
With the holiday season here, there are many businesses and companies looking for seasonal employees to support the holiday demand – FedEx included.
Whether you're looking for seasonal work or just happen onto a seasonal position like Elisyah Mitchell, a Store Consultant with FedEx Office in Houston, TX, who heard about seasonal work with FedEx through a former manager, seasonal jobs can have a lot of benefits. One of those benefits is flexibility which attracted mom and Special Assignment Operations Coordinator, Stephanie Nunez to FedEx Ground in Dallas, TX. There is also the opportunity to improve your resume, gain new skills, and discover hidden talents. For Michael DeBarge, Business Operations Intelligence Analyst with FedEx Supply Chain in York, Pennsylvania, seasonal work allowed him to grow his network by meeting diverse and interesting people.
But a seasonal position doesn't have to be just seasonal. It can be an opportunity to start your career as Phalisha Jackson, a Communications Specialist with FedEx Express in Memphis, TN did in 2015. Phalisha majored in Journalism but began at FedEx Express as a handler post-college graduation, holding various roles throughout the company to eventually (and with fervent determination) obtain a position in the Communications department. Phalisha's story is not out of the norm. What began as seasonal work for many of the FedEx team members mentioned above soon developed into full-time positions with FedEx.
Read their journeys from seasonal work to new careers below.
FedEx: What attracted you to FedEx?
Stephanie: At the time, I was looking for jobs with flexible hours, and I saw a posting for a FedEx position on a jobs website and thought I would apply. The job posting said the position had flexible hours and listed different shifts. At the time, my child was really young, so it kind of stood out to me as I could be home with my kid and also work. It looked like FedEx was really willing to work with me and my schedule.
Michael: I had recently moved to Pennsylvania and was looking for seasonal opportunities. One of the things that I first noticed about FedEx was that the pay was pretty competitive for seasonal. I was looking for an opportunity with a good company and also a company that had a decent financial return as far as seasonal workers. When I went to a recruitment fair, I saw that FedEx was putting a lot of effort behind the people that they were recruiting. Recruiters were happy to answer questions and talk about possible opportunities. That really stood out to me.
Phalisha: Both my parents worked at FedEx. My dad still works there after 35 years as an aircraft mechanic, so I've been around FedEx my whole life. Every [FedEx] event, we were always there. I graduated from college in 2015 with a degree in Journalism, and when I graduated, I didn't graduate with a job in my field. So, I was just kind of looking for work. I was working as a waitress and a sales associate at a boutique in my hometown. I came home one day, and I was really tired. My dad asked me why I was making myself tired with two jobs when I could just have one good job. And so I thought: okay, well that makes sense. And so that's what made me initially sign up because in my mind I thought: well, I'm not gonna be here long. I'm just gonna do this job until I can get a job in my field.
FedEx: What was your experience like at FedEx? What did you like? Were there any challenges?
Elisyah: I started working for FedEx Office in Dec. 2018 in Houston, TX. I was a Store Consultant where I was mainly in shipping. Now I rotate around to three stores in the Houston area. A challenge for me is being organized and keeping up with both schedules and making sure I'm on time and getting enough rest. One thing that I really like about FedEx are the managers, as they'll never hold you back. If you want to grow with the business, they'll give you new opportunities to learn new things. There is always more to learn with them.
Stephanie: When I first started, it was a couple of months before the peak season (November - January). So, I have to say it was actually pretty rough at first. I wasn't physically active before I came, so when I actually started working, I wasn't used to always handling packages. You are loading trailers which is not the easiest thing for me because I'm 4'11'. For the first few months, I was really struggling to load a trailer, but I want to say after the fifth or sixth month, it got a bit better. The management team actually had recommended that I work in other parts of the building, not because I was small, but because I didn't give up. I came in and did what they asked, they saw potential in me. They would tell me, "you would be great for this open position. If you're interested, I'm willing to train you." I had some managers take the time to teach me how to do admin work. That motivated me more, knowing that we had some good managers who were willing to train package handlers because they saw quality work in them. It really gave me hope for growth.
Michael: I knew about FedEx which I traditionally just thought of as last-mile delivery, but I wasn't aware of the 3PL side and the FedEx Supply Chain subsidiary or company as a whole. I wasn't aware of how prominent the supply chain operations were and how big the footprint really was. When I got into the job, I was really drawn and really enjoyed just the size of the operation in general. When you go into the facility, there's a lot of conveyors, huge storage racks and there's just a lot of mechanical moving parts. It's pretty cool to see all that stuff happening throughout the facility. My particular job was pretty physically demanding. I probably walked more during that time frame than I ever had before, because I was constantly on the move. But I also liked getting to meet a lot of people from a lot of different backgrounds.
FedEx: How has your career progressed with FedEx?
Phalisha: I started as a part-time seasonal employee. Just kind of looking for something during the holidays. My first role was as a handler in heavyweight in 2015 where I scanned pallets and filed paperwork for said pallets. I didn't like my schedule, because I worked the night operation at the time because that's how my parents had always worked. Once I found out there was a dayside operation, I applied for a day position as a material handler in 2017. The position was more hours, but also more physically demanding than the heavyweight position, because I actually had to learn how to stack freight so packages wouldn't move during transport on the airplane. I tried to stay in a position for no more than a year so I've had different positions at FedEx from the operations floor to being a tour guide. My parents had told me not to stay in one position for too long to move up. I found out about the communications side of FedEx when I saw the monthly show they put out. I went home and told my dad about it. I told him, "that's where I'm going, that's where I've gotta get." I'll stay as long as I can to get into this [communications] position. My parents encouraged me to keep at it and stay in good standing so when the opportunity does come, I'm ready for it and that's exactly what I did. In Aug. 2020, I was hired as a Communications Specialist.
Michael: I started at the York, Pennsylvania FedEx Supply Chain facility in Aug. 2017 as a full-time seasonal team member. My job title was Packer in the shipping group, but my primary duty was being a box runner. My job was to make sure all the supplies were available for the teammates who were putting the packages together so they didn't have to leave their stations. Since I was seasonal and eventually my employment would end, what I did when I arrived was learn a little bit about operations and about other opportunities available. I started talking to people about my experience and I also spoke with some people at the local HR team, who were in the process of working to create some additional positions that would be more in line with what I wanted. As I was going through that process, I found another job and left FedEx for a while, but decided to come back this summer. One of the reasons I wanted to come back was because of the experience and exposure. So, when I saw the posting at FedEx that fit my skill set and background, I have a Master's in Business Administration, I was very excited to apply for the [Business Intelligence Analyst] position.
FedEx: What advice would you have for someone considering FedEx for seasonal work?
Phalisha: I would tell somebody that if you're thinking about coming on, use the time to your advantage because they're growing. You're gonna work hard, so you might as well use it to your advantage. With my story, I came in, I kept my head down and I worked hard every day. And then when I saw the opportunity, I just took it and ran with it. So, I would say, figure out what interests you. You don't have to figure out what you want the first day walking into FedEx, but when you do figure it out, use it to your advantage.
Elisyah: Get hands-on experience first, then after a while, you can start moving around. I see myself staying with FedEx for more than a couple of years because I want to end up as a manager and also because the benefits are good and there are great opportunities. It's not an easy job but if you're willing to learn, then it can be very rewarding. It's a great atmosphere, environment and opportunity. The people you'll work with are very supportive.
Stephanie: Just come in every day and work hard. If the management team sees you working hard, there might be a possibility that they come to you and say: hey, we're considering keeping you as a full-time permanent team member.
FedEx helps you determine where you want to be and it helps you grow too. I would say that I didn't exactly know what kind of job I wanted, and I want to say FedEx helped me a lot. It's helped me understand I might want to be in the office, but at the same time out on the dock. I think it would be an opportunity for someone who may not know exactly what they want to do career-wise.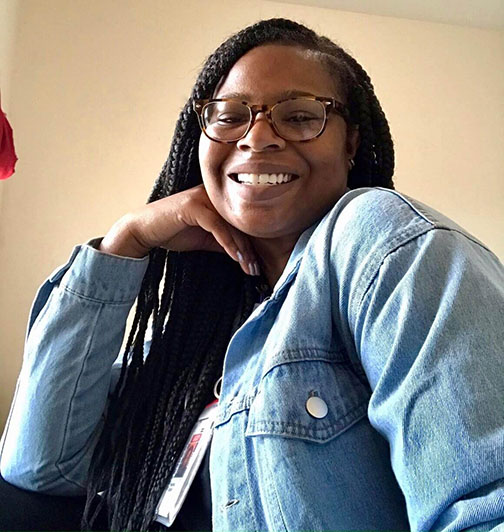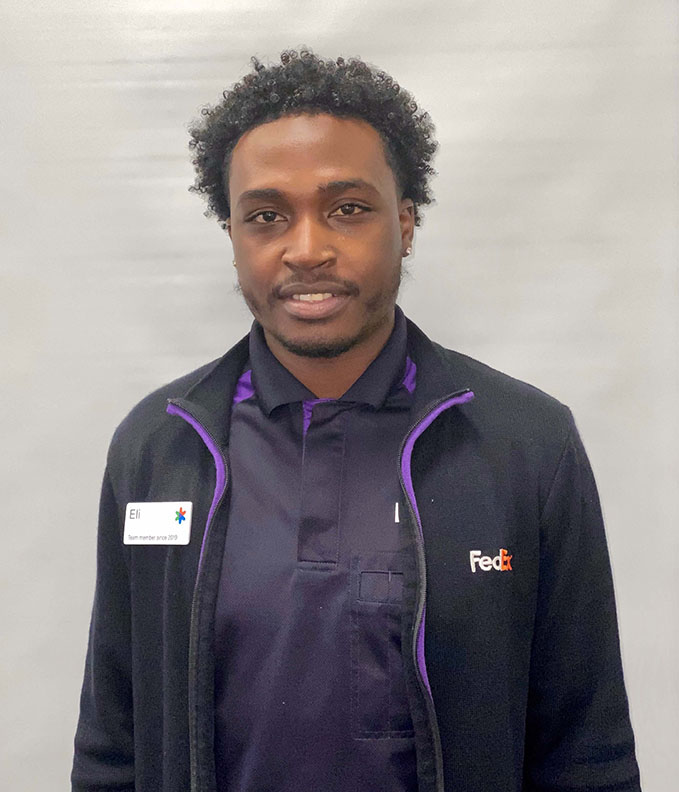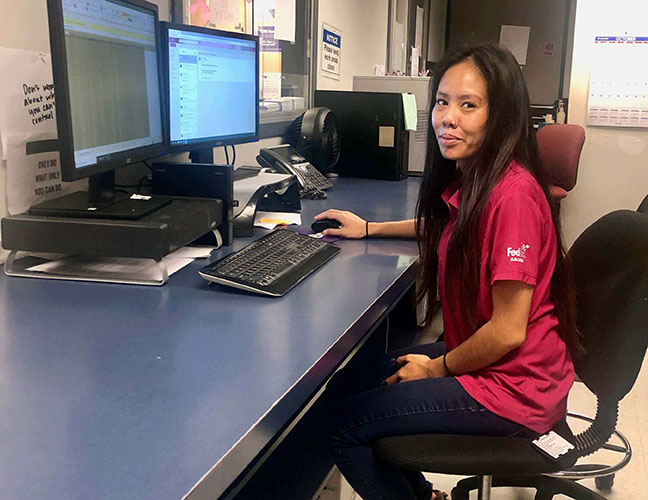 Air Force veteran and FedEx Express team member Bob Bledsoe has been called a legend by fellow volunteers. That's partly because he's been serving with Team Rubicon almost as far back as its founding, but mostly because of his leadership.
Team Rubicon is a nonprofit organization that pairs the skills and experiences of military veterans with first responders to rapidly deploy emergency response teams to communities affected by disasters.
Bob was first inspired to get involved with Team Rubicon after his daughter joined when the 2010 Haiti earthquake struck. Following his daughter's lead, he deployed with the organization in 2013 after a monstrous tornado carved a destructive path through Moore, Oklahoma. Being originally from the area, he was compelled to serve. "It felt personal," he said.
Since then, Bob's been on too many operations to name, but the list includes traveling to the Bahamas after Hurricane Dorian in 2019, and more recently, assisting with COVID-19 relief efforts.
A legend indeed! You can read Bob's full story here.
Written by: Jason Douglas
Nothing is more important to an e-commerce customer than the efficient delivery of their package. Throughout the Coronavirus pandemic, e-commerce has helped push daily package volume to holiday levels. And during hurricane and winter storm season, extreme weather can complicate or disrupt timely delivery.
Kory Gempler, manager of the FedEx meteorology team, has 22 years of experience helping FedEx handle current weather hurdles and those of the future. The meteorology team plans for severe weather and provides global operations teams with hourly weather updates.
"We can't stop the weather from happening, but we can work around it. Our team of 15 meteorologists work around the clock to help keep our pilots and drivers safe by providing daily forecasts and weather updates to our crews."
Based in Memphis, TN, the team is the largest cargo airline meteorology department in the world. They use weather reports to reroute shipments to avoid hubs experiencing severe weather, proactively managing the network. Administrators, dispatchers and staff are kept up to speed on evolving weather patterns, in the 220 countries and territories where FedEx operates, and can reroute shipments to avoid areas experiencing severe weather and help keep customers' shipments safe.
"On any given day there may be foggy conditions on the west coast, thunderstorms on the flight arrival into Memphis, a typhoon in Asia, and a hurricane out in the Atlantic. The meteorology team is constantly scanning the globe and passing information along to the crews to safely deviate around the weather," said Damian Todd, Technical Flight Dispatcher for FedEx Express.
So no matter the time, day, week, or weather event, the FedEx meteorology team is working to keep our team and your packages safe.
---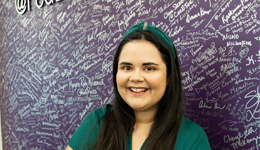 Honoring Hispanic Heritage Month
We asked several of our team members to share how they stay connected with their heritage and why they feel diversity & inclusion is important for FedEx.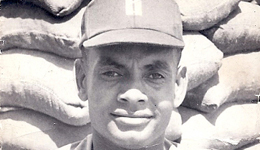 In celebration of Black History Month, we recognize three pioneers in FedEx aviation.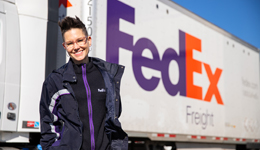 Celebrating women in trucking

Hear from five women who are charting their own unique paths in the transportation industry to share what their jobs mean to them.