FedEx®
Drop Box Network
FedEx®
Drop Box Network
Fast, convenient and secure no-contact shipping
Drop your packages in a FedEx® Drop Box and get it on its way without any person-to-person contact.


With thousands of FedEx Drop Boxes available nationwide, you can find one at a shopping center, grocery store or FedEx Office® location near you. Big box? No problem. All drop boxes are designed to accept packages up to 20"x 12" x 6". Find more package dropoff information here.


Drop boxes fit your schedule with 24/7 drop-off for FedEx Express®, FedEx Ground®  and FedEx SmartPost® shipments. Select sites also have later pickup times and Saturday pickup times. Choose 1-, 2- or 3-day shipping for FedEx Express shipments. Or select FedEx Ground for shipments to arrive in 1−5 business days.


Find complimentary FedEx Express airbills, FedEx® Envelopes and document pouches in the top of the drop box.


How to Use Drop Boxes
1. Prepare your items for shipping using FedEx packaging or your own packaging up to 20" x 12" x 6" in size.*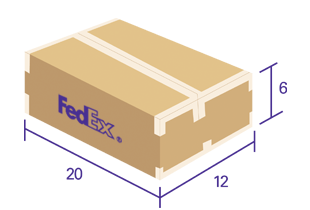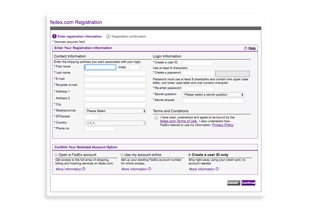 3. Bring your prelabeled package to a nearby drop box and securely deposit it into the compartment.
Enter a FedEx tracking or door tag number.
Frequently Asked Questions
Yes, you can use drop boxes for FedEx Express, FedEx Ground and FedEx SmartPost shipments. 

FedEx Express offers time-definite delivery with 1-, 2- or 3-day shipping options. FedEx Ground offers day-definite delivery in 1–5 days. FedEx Ground may require an additional day for delivery. Both services are fast and reliable.
All drop boxes accept packages up to 20" x 12" x 6".
Create a shipping label online or fill out an airbill using your FedEx account number. Print the label and affix it to your package, then bring your package to a FedEx Drop Box near you. No cash, check or credit card payments are accepted at the drop box location.
Yes, weight is one of several factors to determine the shipping cost. Once your package arrives at a FedEx facility, it will be weighed. The total weight and other factors — including origin, destination and desired delivery date — will determine the shipping cost. This amount will then be charged to your FedEx account.

Pickup times vary, with many locations offering later pickup and Saturday pickup. Find detailed pickup times using the drop box locator. Also, the top-right corner of each drop box will display the pickup time and whether a pickup has been made yet today.
*You can use your own packaging for FedEx Express and FedEx Ground shipments. White FedEx packaging can be used only for FedEx Express shipments.