FedEx Express Drop Box Network
FedEx Express Drop Box Network
Fast, simple and secure shipping near you.
With a network of over 40,000 drop box locations, find one near you in office buildings, airports, shopping centers, grocery stores, FedEx Office centers and more.


Drop boxes fit your schedule with 24/7 dropoff, as well as later pickup times and Saturday pickup times at select sites and the option to choose 1-, 2- or 3-day shipping.


Find complimentary FedEx Express airbills, FedEx Envelopes, and document pouches in the top of the drop box.




How to use drop boxes
1. Prepare a FedEx Express box or envelope or your own box or envelope up to 20" x 12" x 6" in size.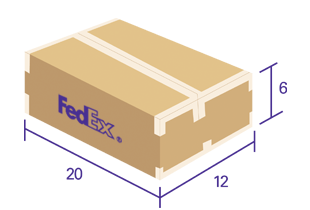 2. Create a label online with your credit card or account number and adhere to your package.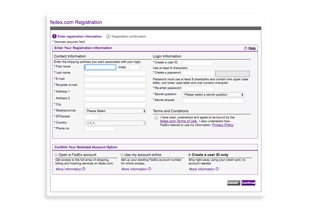 3. Open the drop box compartment and securely deposit your package.


Watch and Learn
Discover just how fast, simple and secure it is to ship using a drop box. Learn about box sizes, shipping labels and more.


Frequently Asked Questions
Before placing your package in the drop box, affix a shipping label to your package. You can create a label online with your account number or credit card. You can also write your account number or credit card number on a shipping label found in the top of the drop box. Cost is determined by several factors, including origin, destination, weight and desired delivery date

Pickup times vary, with many locations offering later pickup and Saturday pickup. Find detailed pickup times using our mailbox locator. Also, the top right corner of each drop box will display the pickup time and whether a pickup has been made yet today.

FedEx Express can be shipped in FedEx Express Drop Boxes and offers time-definite next-day delivery with 1-, 2-, or 3-day shipping options. FedEx Ground offers fast and reliable day-definite delivery in 1–5 days, and can be shipped from other FedEx locations.

Yes, weight is one of several factors to determine the shipping cost. Once your package arrives at a FedEx facility, it will be weighed. The total weight, along with other factors including origin, destination and desired delivery date, will determine the shipping cost. This amount will then be charged to your FedEx account or credit card.