Managing change: key insights from entrepreneurs weathering the storm
Even with the disruption caused by COVID-19, there has been a wave of creative and inspiring stories of small businesses pivoting to not only weather the storm but beginning to rebuild and look to the future.
Of course, the impact has not been uniform. Some small businesses have seen a downturn in demand, others an increase in sales. One thing all businesses do have in common is a realization of the need to adjust their business to our so-called "new normal."
When we talked to our FedEx Small Business Grant contest winners about how they were navigating disruption, they had a number of insights and tips to share. Here are some key takeaways:
Strengthen your online presence
While none of us have ever experienced a time like this, COVID-19 has highlighted the need for businesses of all sizes to always be prepared for sudden changes, ensuring plans are in place to navigate and adapt to challenging times.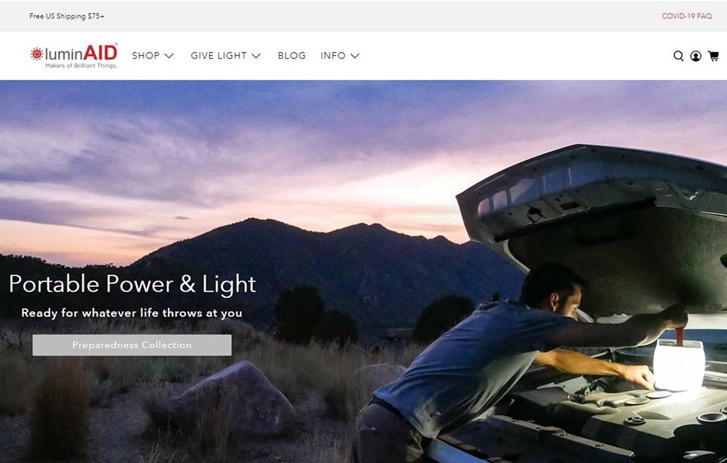 Keep your e-commerce website humming:
"[If we knew what was coming,] we would have spent more time earlier this year dedicating more resources to our website and spent less time on other channels that are now at a standstill. We're selling well, but we think it's because of an increase in mindfulness around emergency preparedness in general," said Andrea Sreshta of LuminAID, the brains behind an inflatable solar lantern that can pack flat to be cost-effectively distributed after disasters.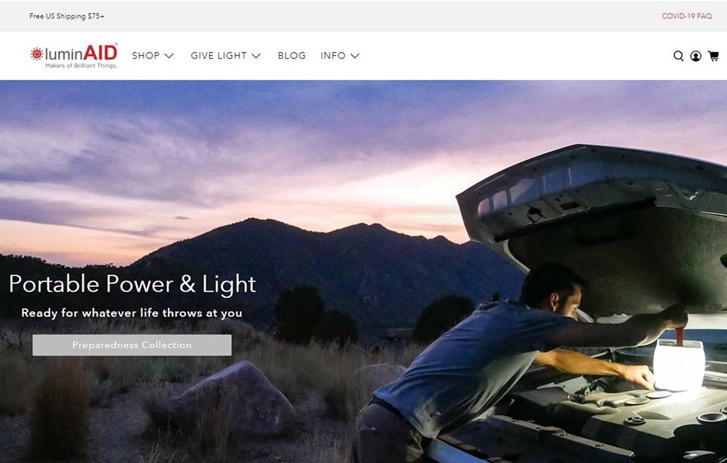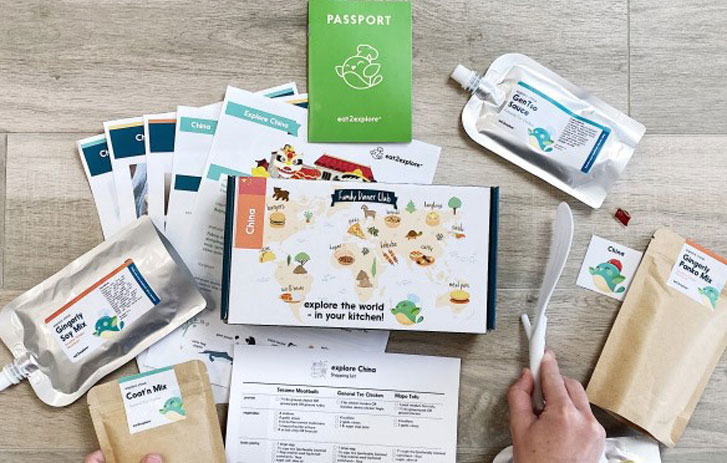 Continue to plan for changes in customer demand:
Rowena Scherer from eat2explore, an online service offering cooking experiences from around the world, said "faster automation and increased inventory" were two changes she would've made had they seen COVID-19 coming. The takeaway – have plans in place for how to manage either an increase or decrease in demand – whether it's what tech or partners you need with an increase in demand or what adjustments you'd need to make with a decrease in demand.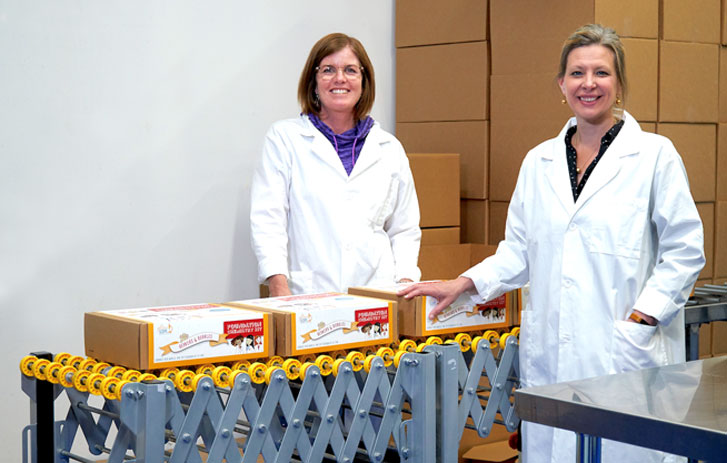 Rethink your marketing and communications:
Highlighting the importance of increased brand visibility, Kelly McCollum, co-owner of Yellow Scope, a provider of kits for girls to close the gender gap in science, said COVID-19 actually presented an opportunity for increased sales, but that they would have "invested more money in PR and advertising to let people know about our free online content and our science kits." The value of communication has become more prominent, and, in some cases, over-communicating may even be necessary to maintain regular touchpoints with customers.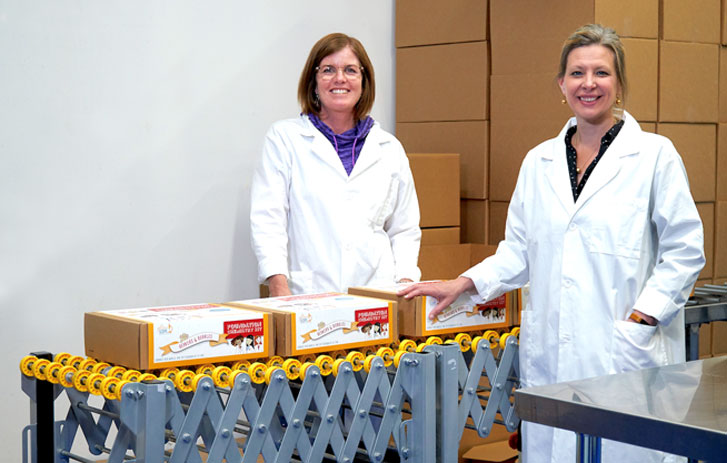 Build stonger customer relationships
The pandemic has also reinforced the importance of developing, building and maintaining strong direct customer relationships. Small businesses that have invested in their customers have relationships that foster business stability during times of uncertainty.
Speak to your customers' hearts: Simple but true. David Patrick of Shark Wheel, the creators of an innovative new type of skateboard wheel, said "try and find out what customers really care about and integrate that into all of your relationship and business offerings."
Put people first in communications: "Quick, genuine and respectful responses will bring appreciation from your customers. Be willing to accept mistakes and if needed, provide a replacement product for free if it's the company's fault," said Rowena from eat2explore.
Make the most out of downtime: "Given some of the extra time we have now due to certain channels slowing down, we are thinking more about our brand and what we want people to know – not just about our products, but about our company," said Andrea from LuminAID. Brand values are critically important as recovery from the pandemic moves forward and "staying relevant" is key to coming out the other side in a strong position, according to Andrea.
Shift your mindset
With a new business landscape comes the need for a new mindset. Demands and expectations have changed dramatically, meaning different approaches are needed to adapt, while ensuring business continuity and staying true to the core values of a business.
Think differently: "Think about any way you can help meet customer needs during this time. Think outside the box. I recently saw a cool example of a neighborhood chimney company offering to help with repairs around the house. They may have been doing this for free but were building goodwill in the community and getting their brand out there," said Kelly McCollum at Yellow Scope.
Make it a team effort: David Patrick from Shark Wheel emphasized the need, now more than ever, to "really discover what is necessary to keep your business running. Make sure every employee is utilized to the best of their abilities, even if it means participating in tasks that were not part of their normal job description. Make it a true team effort in all departments."
Remain resilient: "Use your best guess about demand to allocate resources across your channels" and most importantly "stay resilient," encouraged Andrea from LuminAID.
Be open and nimble: "Be creative, be flexible, don't give up and be willing to accept negative feedback and adapt," said Rowena from eat2explore.
For more helpful information for your small business, please visit FedEx's COVID-19 Small Business Resources page.
Related reading
5 tips to recharge yourself and your business
Breathing new life into your business can equip you to face the competition. Check out these engaging ways to recharge your business and help it grow.
Read more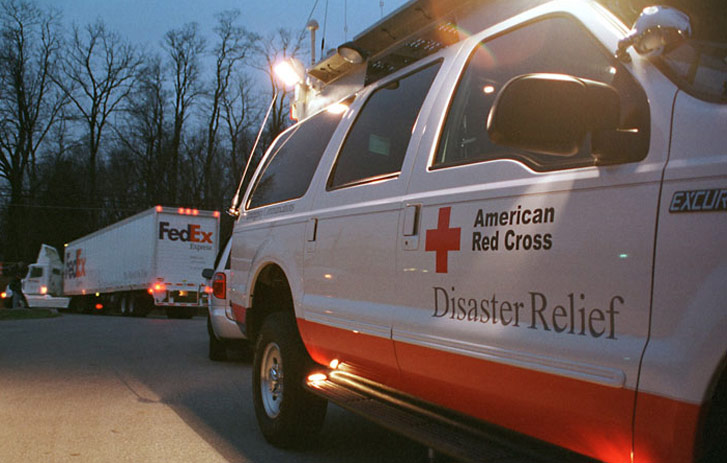 Emergency Preparedness Checklist for Small Businesses
Developing an emergency plan is one of the most important decisions a small business owner can make. Use this checklist to help protect your business.
read more
Pivot your small business with these four tips
Thinking about transitioning your business, pivoting, or growing? Check out these tips to successfully pivot your business.
read article
Additional resources