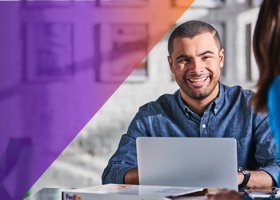 Tech Chat with small businesses
Tech Chat with small businesses
Small business owners have a special kind of tech support: each other.
Small business owners have a special kind of tech support: each other.
You're in good company
Our Entrepreneur Advisory Board (EAB) and FedEx Small Business Grant Contest winners understand the challenges you face because they've been there–in many ways, they're still there. Here, they share what they've learned about the importance of tech and how it can help drive your business.
Platform management
Platform management
Whether you're starting up or scaling, make sure you do your research. Choose the platform that lets you deliver the customer experience you envision—and makes you a competitive online presence. Check out these options and success stories.
Whether you're starting up or scaling, make sure you do your research.
Choose the platform that lets you deliver the customer experience you
envision—and makes you a competitive online presence. Check out these options and success stories.
No pressure...but choosing your platform is possibly the most important decision you'll make. Every business has unique needs, so you'll need to pick an e-commerce platform that meets yours. The good (and bad) news is there's no shortage of viable options. With the advice of fellow business owners, you'll be selling and scaling in no time.

Shopify is an e-commerce platform that lets you set up an online store for your dream business, so you can sell to customers anywhere. 
Easy to manage

Low cost of entry

Built-in expandable tool set

Packed with features at any level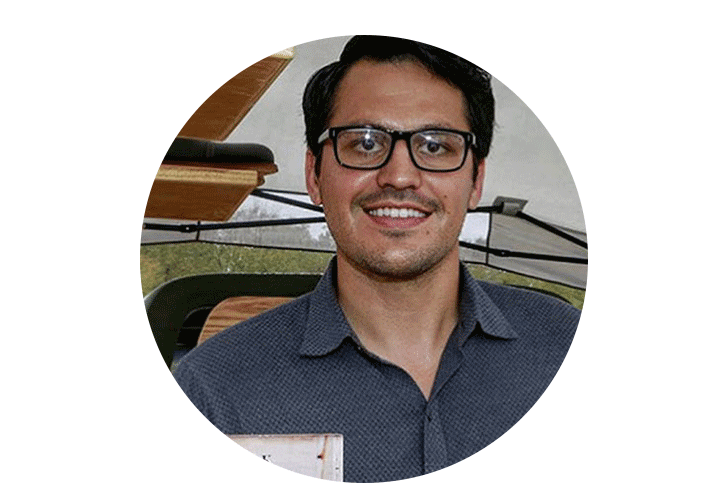 "Shopify is key to business owners who use multiple channels, making it easy to sell goods to customers beyond your online store. You get incredible analytics to help you scale—and it's reasonably priced."
Magento empowers thousands of retailers and brands with the best e-commerce platforms and flexible cloud solutions to innovate and grow rapidly.
Highly customized

Great for beginners

Adapts as you scale your business

SEO-friendly
"Magento is an open-source platform. It has zero license fees, and you can choose your own hosting service, but what really sets them apart is their flexibility to customize."
BigCommerce is a leading e-commerce software platform that provides companies with everything you need to fuel your business with all the capabilities of enterprise e-commerce—without the cost or complexity.
Comprehensive list of tools

Pro support

Great for fast-growing businesses

Loads of built-in sales feature

s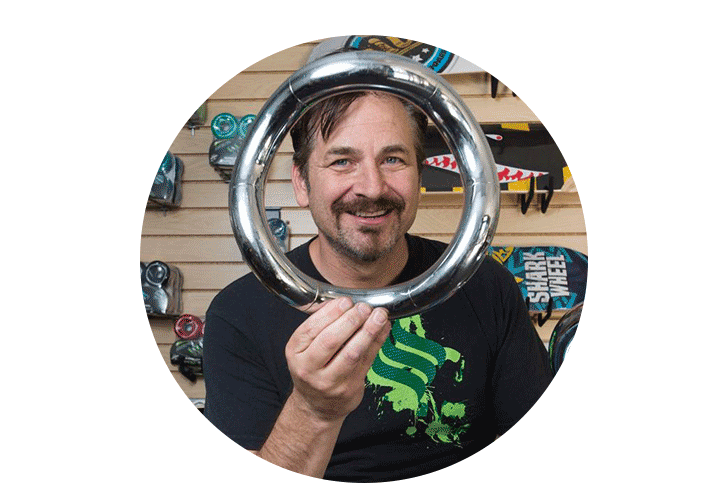 "BigCommerce is solid when it comes to handling orders, products, sales analytics, marketing tools, and customers. It supports thousands of products and variations and is hassle free. It may not be ideal for start-ups, or those who don't want to pay for custom coding."
WordPress is a free, open-source website creation platform and one of the easiest and most powerful blogging and website builders in existence today.
Access to thousands of templates

Completely free

User-friendly for tech novices

Large online support community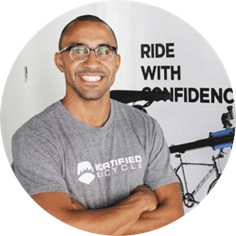 "WordPress is the most versatile website builder tool on the market for content sites like blogs or B2B companies. It's not [the best solution] for e-commerce, though."
As you scale, you can use a platform that lets you expand your business to other channels. Diversifying gives you the opportunity to create new revenue and add to your customer base.
ChannelAdvisor is a multichannel, cloud-based inventory management software with a mission to connect and optimize the world's commerce.
Allows for easy flow of data

Helps you expand to new channels

Powerful shipping system

Great for growing business

Easy to increase global sales
"If you have complicated data and lots of SKUs, ChannelAdvisor is a good choice. It's expensive and setup can be complicated, but if you're doing at least $100K a month in sales with a good margin, it may be worth the cost."
Connect your apps to each other so they can communicate and cooperate without any effort on your part.
Zapier is an online automation tool that connects Gmail, Slack, Mailchimp, QuickBooks, and more of your favorite apps. 
Allows small businesses to run effectively with fewer employees (great for small and big teams alike)

Makes management easier

Automates workflow for accounting tasks

Streamlines important hand-offs

Capable of connecting hundreds of apps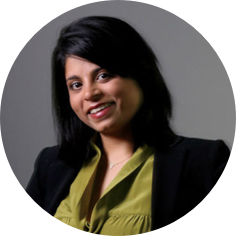 "Zapier is a time saver. There are free and paid options to choose from, depending on how much you want to integrate, and you don't need to know how to code."
Marketing
Marketing
A big part of selling your product is selling yourself. Successful marketing starts with these fundamental, tried-and-true tactics and tools to help you get the word out and manage customer relationships—leading to traction and longevity.
Email is a basic but very powerful marketing tool. Use it to reach new customers and drive traffic to your site. Know how to send your marketing campaigns to the right audiences at the right time.
Mailchimp is a marketing automation platform focused on contact management practices, beautifully designed campaigns, and powerful data analysis.
All-in-one multichannel platform

Helps personalize, optimize, and automate campaigns

Detailed analytics

Simple and customizable interface

Flat rate for packages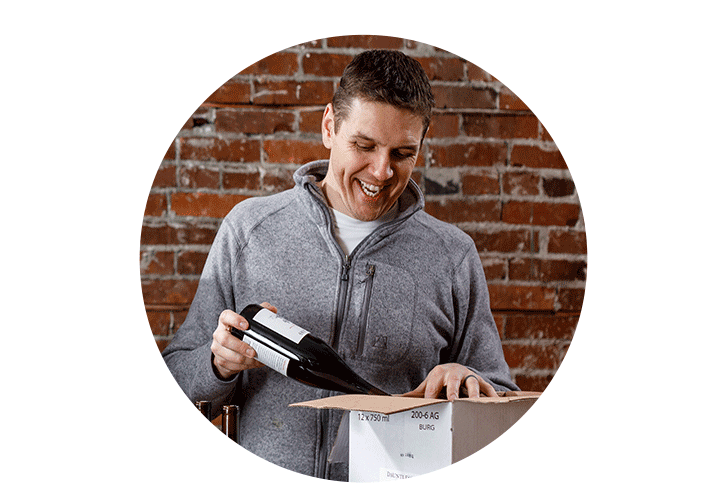 "Mailchimp is perfect for start-ups. It's easy to use, with templates if you need them. Its system-generated code works across most email clients."
Constant Contact is an online marketing company with a platform that enables business owners to launch and monitor email marketing efforts, build websites and online stores, and utilize social media.
Caters mainly to small businesses

Versatile with attractive templates and a broad feature set

Free trial option

Hassle-free integration with e‑commerce

Charges by number of email addresses in your database
"Constant Contact is ideal for start-ups—helpful and inexpensive. The drag-and-drop function makes creating emails easy and you can add a Google Analytics link to track conversions."
Klaviyo is an online platform that specializes in email marketing, SMS text marketing, phone push notifications, and social media functionality.
Known for better A/B testing

Structured specifically for e-commerce

Unparalleled capacity to portion

Well known for its tight integration with Shopify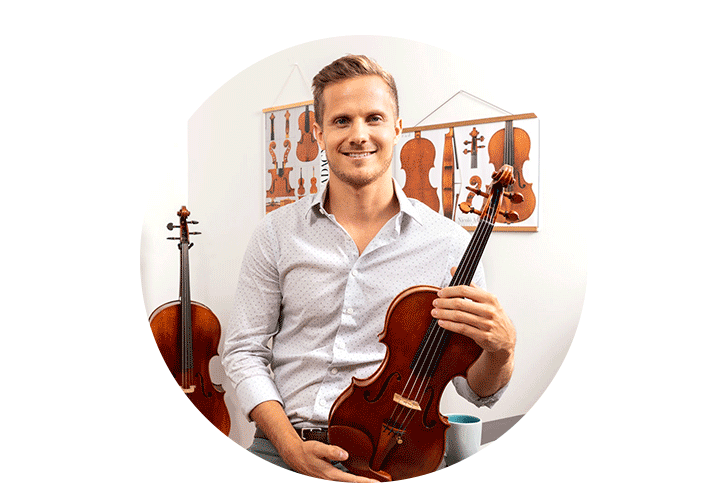 "Klaviyo is affordable, next-level marketing. Automated email sequences free up time. You can send welcome and follow-up emails and schedule reminder emails for products that 'run out.'" 
Email is a basic but very powerful marketing tool. Use it to reach new customers and drive traffic to your site. Know how to send your marketing campaigns to the right audiences at the right time.
Canva is a design platform used to create social media graphics, presentations, posters, documents, and other visual content, with plenty of templates for users to use. 
Thousands of template options

Free templates and affordable premium accounts

No need for bulky programs

Easy to use; no learning curve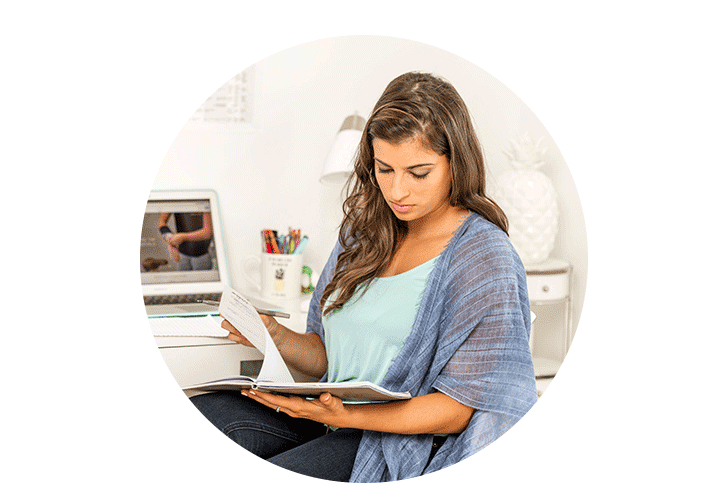 "Canva is my favorite app and totally worth the premium subscription. I use it to make line sheets, business cards, logos. You can edit, upload, and optimize for all of your design needs."
FotoFuze lets you make professional product photography out of ordinary photographs from ordinary cameras.
Looks clean and professional

Effective way to showcase product without hiring photographers

Free and affordable options

Can upload photos directly to some e-commerce sites like Etsy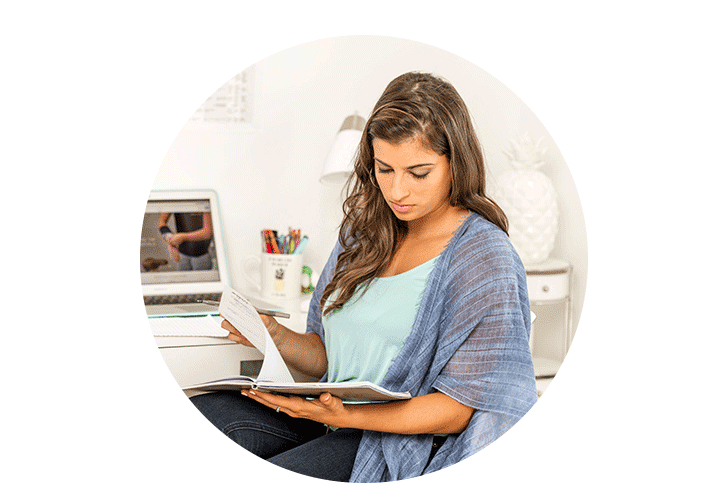 "FotoFuze lets you edit and enhance product photos to make them look professional, even if they're taken with a smartphone. You can outline the features needed to be compliant for some retailers."
Your online market is there—you just need to find it. Advertising online lets you target the people who are actively searching for your product or service. 
Google Ads helps you get in front of customers when they're searching for businesses like yours on Google Search and Maps.
Offers benefits specific to small businesses

Only pay for results—set a budget and change at any time

Increase traffic and optimize conversions

Provides instant access to searchers interested in your products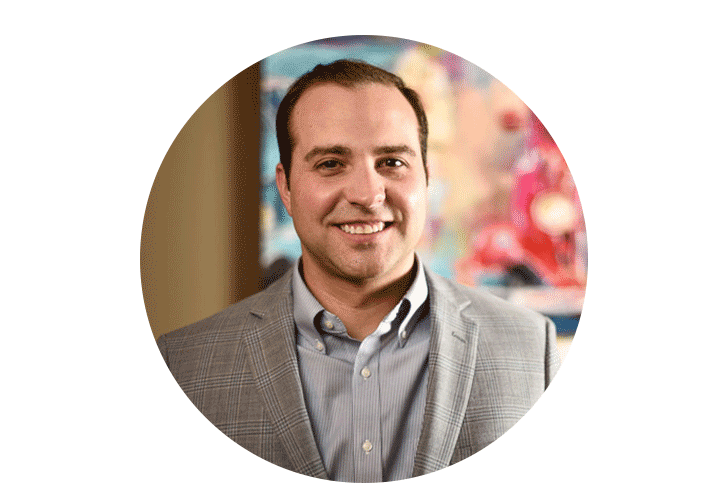 "Google Ads is a good way to build a user base and generate revenue. One tip: start slowly. See what works. Too many changes at once means you won't be able to tell what impacts your sales."
Website optimization
Website optimization
Your website is the face of your business—in lieu of a storefront, it's the first impression they have of you and your services. Make them want to stay and shop. Check out how some of our favorite SEO and heatmapping tools can help make that happen. Learn how you can recover abandoned carts and provide customer support that will drive more sales.  
When there's a lot of competition, ranking high in search results will get you to the top. From meta descriptions to keywords, here are some tools to help you make the climb.
HigherVisibility offers services including Search Engine Optimization, pay-per-click marketing and website design to help reach in-market consumers, making an impact on the bottom line.
An easy way to help search engines find your web pages

Good at local SEO for small businesses

Also good for multi-location companies

Publicly share their results as case studies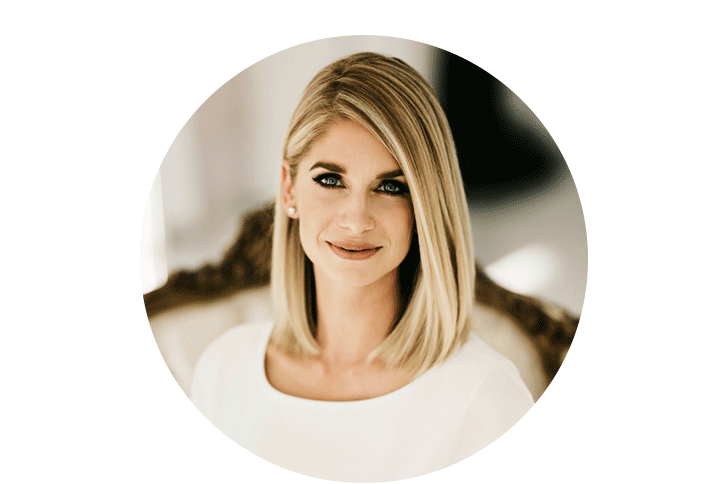 "HigherVisibility is a great third-party tool for an SEO audit. They give you ideas for the best keywords to drive sales, and even help optimize your content to keep customers coming back."
Klevu's AI-powered suite of online products includes site search, navigation, merchandising, and personalization powered by real-time buyer intent. 
Self-learning

Helps small brands grow revenue

Autocompletes queries and detects inflections

Mobile-responsive
"Klevu learns how shoppers search your site, then optimizes the results to give your customers a seamless experience. A synonym feature allows you to put in multiple meanings for one word."
Semrush helps you optimize your website with solutions for SEO, PPC, content, social media, and competitive research. 
Known for better A/B testing

Structured specifically for e-commerce

Unparalleled capacity to portion

Well known for its tight integration with Shopify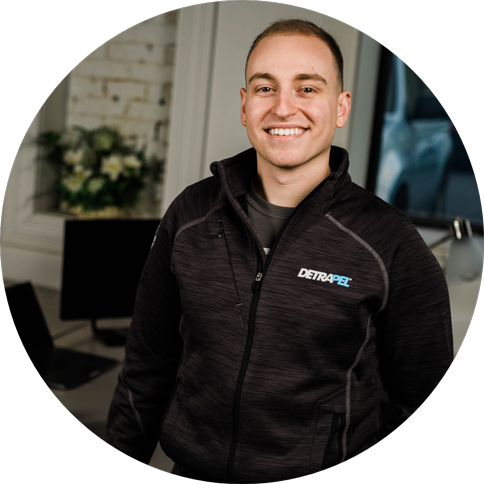 "We use Semrush to stay on top of global trends and what's working with internal SEO and marketing efforts. Semrush allows us to see what the competition does well or not and to implement similar tactics."
Imagine seeing your customers experience your site as if you're right beside them. Where do they stop and where do they linger? Is it laid out intuitively? That's what Lucky Orange heatmapping does: color-coded hot spots show you how customers engage with your site in real time. 
Gives you direct support and usability

Easy setup and comprehensive interface

Reasonable pricing

Session recordings allow for playback
"I got to watch people walk around my store. It was like sitting on someone's shoulder and watching them experience this store for the first time...It made me able to build a better storefront."
Abandoned carts means abandoned revenue. See how to boost conversions and recover lost sales.
Tone Messaging helps Shopify stores increase revenue with two-way text message conversations to avoid losing customers at the point of checkout.
Establishes a relationship with the customer

Allows for real-time interaction

Unlocks 24% more revenue

Great for smaller teams without needing more staff
"It's not an auto-generated email. It's a human being, there to answer [your customers'] questions and walk them through the completion of their sale."
Social media
Social media
Social media isn't just for millennials and Gen-Z anymore, so your online presence is crucial to boosting brand awareness and engaging with your customers one-on-one. When done right, social marketing builds loyalty and grows your business. 
These social media platforms offer paid and unpaid solutions to get out there and engage with new customers.
Instagram Ads are posts or Stories that a business pays to display on Instagram feeds. Though they look like regular posts, they're always identified by a "Sponsored" label.
Allows access to a highly engaged audience

84% of people on Instagram are more likely to shop from small businesses1

Can help grow your following

Easy to track and follow results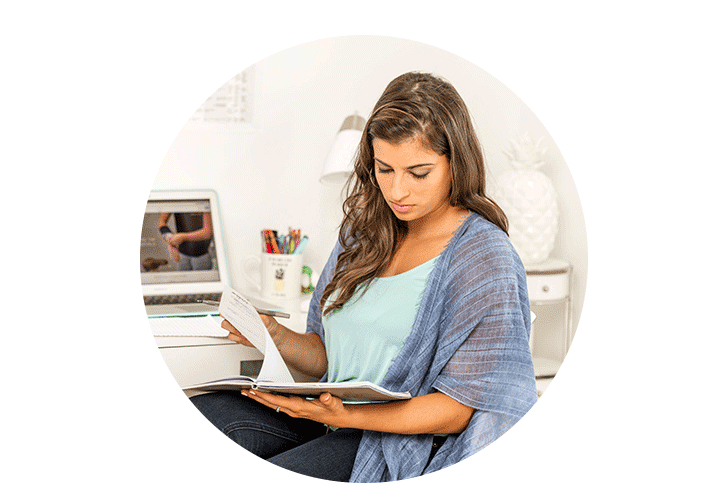 "Instagram Ads are an easy way to take advantage of location-based marketing using tagging and hashtags. As the ad runs, you can track your reach and engagement and adjust."
Facebook Ads are paid posts and messages from businesses, written in their voice to reach their audiences.
Target and customize based on audience interests

Allows you to stay top of mind with your customers

Need to understand the algorithm

Boosts your brand image (when done right

)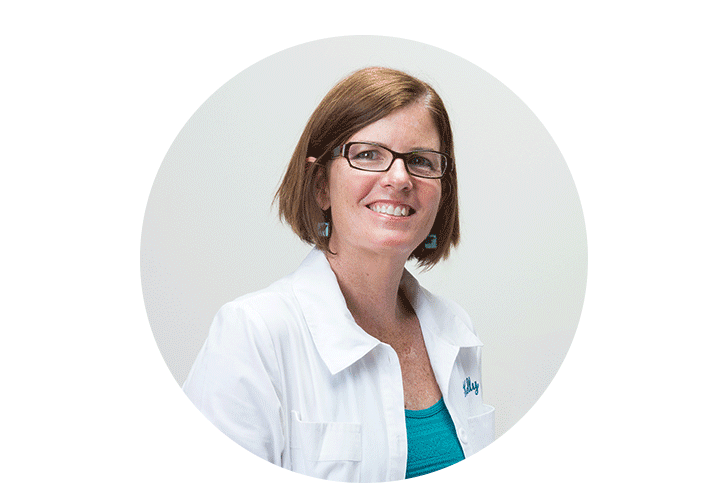 "With Facebook Ads you can reach your target audience in a very cost-effective manner. And you can vary your budget as needed—start small and increase as the budget allows. This is great for both start-ups and scaling businesses."
YouTube is a free video sharing website where billions of people upload and watch online videos.
Great for self-employed people and small-scale businesses

Requires little time or money

Hundreds of template options

Phone app lets you create from anywhere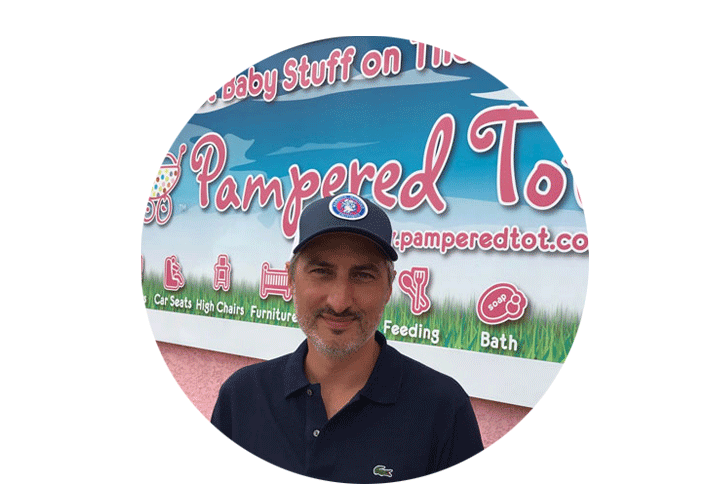 "Posting product videos on YouTube is a great way to engage your buyer and tap into an incredible amount of traffic. You increase your visibility and appear in other search engines."
Before you post, make it look professional. After you post, analyze. These video and tracking tools can help you step up your online presence.
Mojo is a video editor that helps you make professional-looking and engaging social media stories that disappear 24 hours after they're posted. 
Great for self-employed people and small-scale businesses

Requires little time or money

Hundreds of template options

Phone app lets you create from anywhere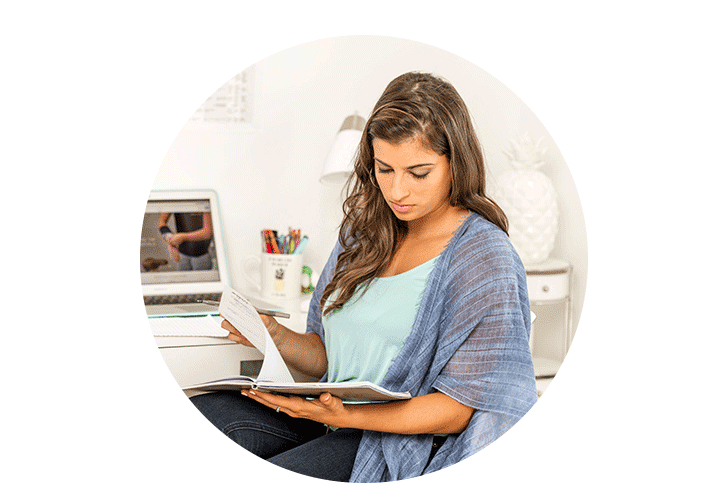 "You can create animated graphics for Instagram stories. It's easy to format images, text, and colors to engage with customers. New templates and text styles are added every month!"
Splice makes it easy to create fully customized, professional-looking videos on your iPhone or iPad. Trim clips, add slow motion effects, and overlay multiple clips.
Unlimited project backup and versioning

Lets you embed videos on your blog or website

Has a library of over 850,000 royalty-free song samples

Great for small business owners with little video experience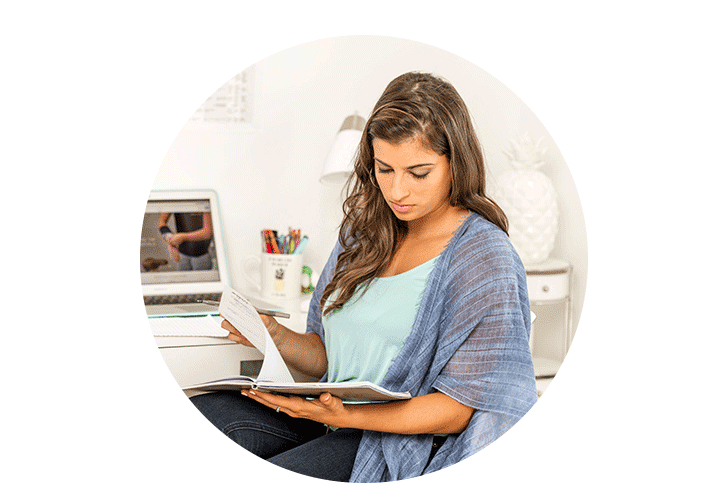 "Splice lets you do quick edits to videos. You can easily upload B-roll and your own videos, as well as music, to piece together content for social media and pitch videos."
Buffer is a publishing, analytics, and social engagement platform that helps you build your audience and brand.
Simpler than Hootsuite and ideal for smaller businesses

Lets you create a custom schedule for each platform

Native video and animated GIF support

Allows you to track your top-performing content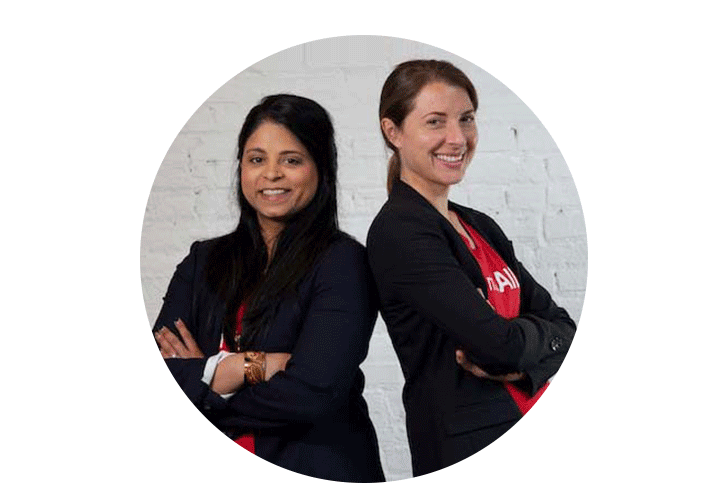 "Buffer offers a clean interface that allows you to cross-schedule, and just enough features to make it a good fit for a small business that may not have a strong social media presence."
Fulfillment
Fulfillment
From order entry to front door, a seamless fulfillment process is essential to your success—and the more you scale, the more you should know about which shipping and inventory software to use.
Operations
Operations
It doesn't matter the size of the enterprise—what goes on behind the scenes will either build or unravel a business. From accounts to finances and payroll, the right tech will make your back end the foundation of a well-oiled machine.
QuickBooks is an accounting software package developed and marketed by Intuit, used to manage income and expenses and keep track of finances.
Geared mainly toward small and medium-sized businesses

Offers on-premises accounting applications as well as cloud-based versions

Popular with accounting professionals

Subscriptions can be upgraded as business grows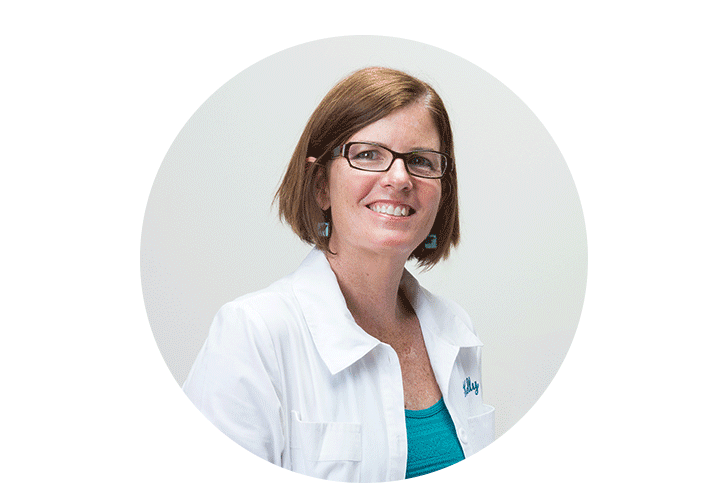 "It's not the most intuitive software, but it provides robust reporting and integrates with many third-party applications. And invoicing is easy, which is great."
PayPal is an online payment processor that lets you manage account settings, payments, business tools, security, and much more.
Commonly used, so it's familiar to many customers and users alike

Customers don't need an account to use it

Smaller fees than other merchant accounts

Integratable with many shopping systems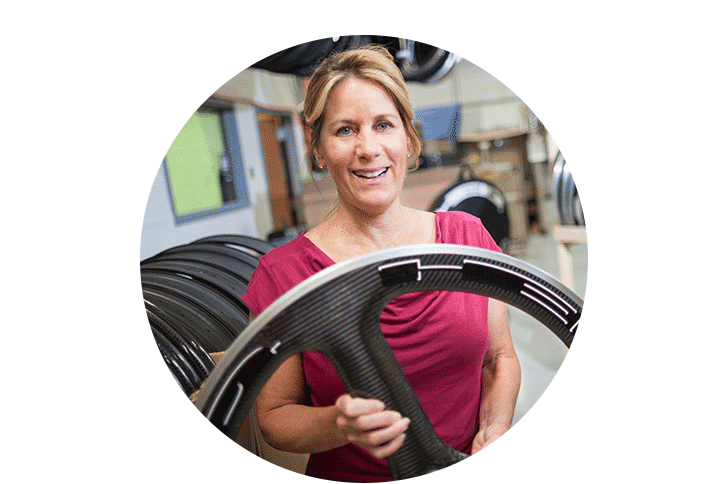 "PayPal is great for getting paid instantly. It's accepted worldwide and transactions are easy. [But] if a customer pays but decides they don't want the product, you get hit with return fees."
Square is a mainly point-of-sale mobile payment app that also offers a suite of business software and services.
Sign-up process is easier and quicker than most other providers

Lets you manage accounts without bank delays or processing fees

No monthly or hidden fees

Like PayPal, it's commonly used and familiar to customers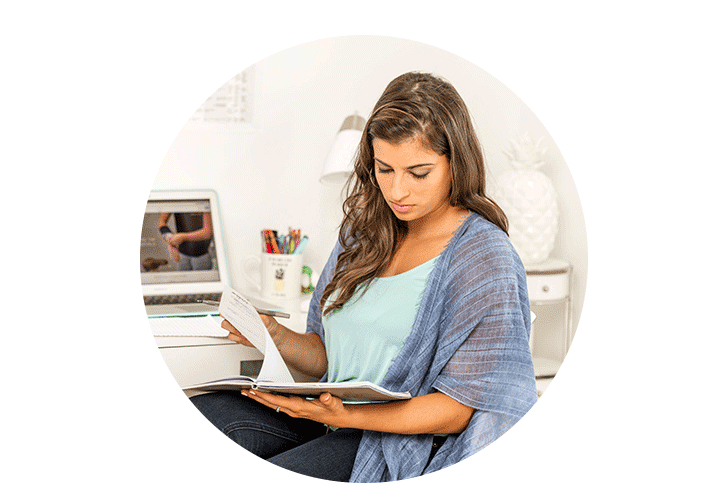 "The rates are a little high, but the chip readers are free at the start. It's great for expos and getting paid quickly. Just be sure to get a signature so you don't run into any problems later."
Zoom is an online chat software platform used for teleconferencing, video chats, and webinars.
Easy to join from both desktop and mobile

Employees can schedule their own meetings

Eliminates setup problems with IT support

Lots of interactive capabilities for participatory meetings and presentations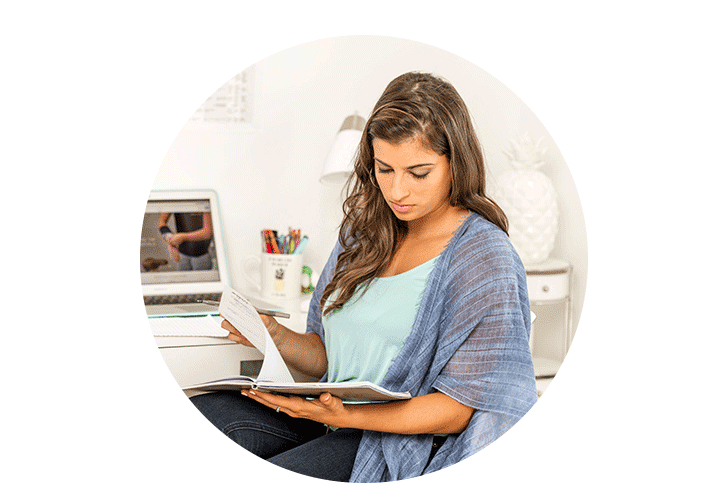 "You can use Zoom to schedule phone or video meetings with your team or B2B customers. The app syncs to your online calendar and provides a link to all invited members."
Asana is a web and mobile team collaboration app designed to help teams organize, track, and manage their work. 
Easy to set up and learn

Centralization of tools saves you money—and the free version is extensive

Supports a range of different project management styles

Integrates with Google Drive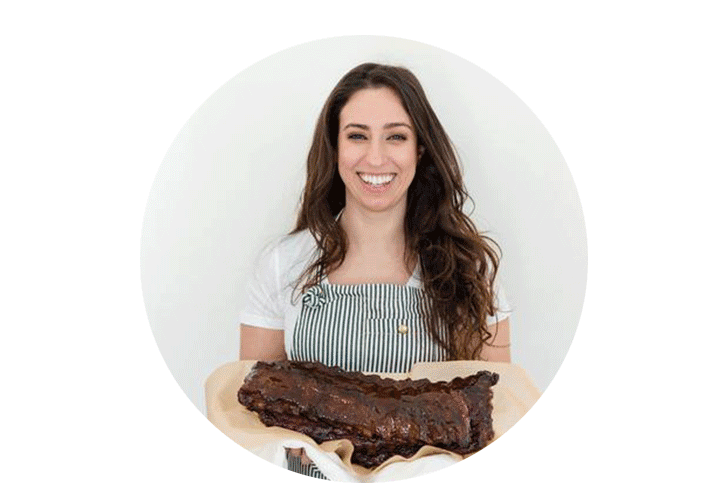 "You'll become obsessed with Asana's app. [It's] a super-powerful tool that helps you simplify and keep track of recurring tasks. You stay up to date and keep moving forward on projects."
Cloze saves you from the data entry process by automatically keeping track of your email, calls, text messages, meetings, notes, LinkedIn, social media, and more.
Eliminates data entry

Pulls all your contacts into one place and keeps important ones top of mind

Makes suggestions to reach out to those you may not have contacted in a while

Allows visibility and sharing across teams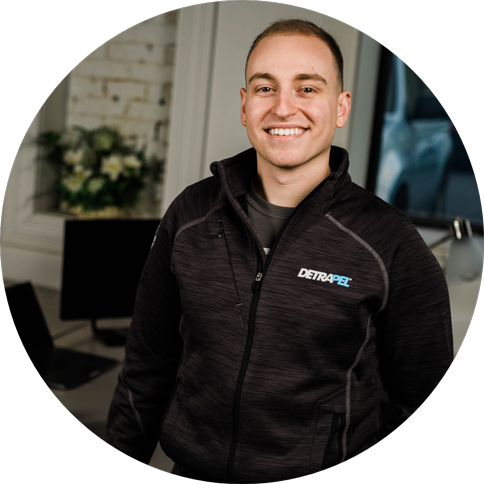 "Cloze is a great tool for outreach if you are people-driven and need a good way to manage thousands of contacts and outreaches without looking like an email marketing tool."
Upwork connects businesses to freelancers, independent professionals, and agencies for all their hiring needs.
Provides freelancers' past client reviews

Work with individuals on an hourly or project basis

Allows greater visibility through promoted job posts

Access to top-tier talent and an online community helps small businesses grow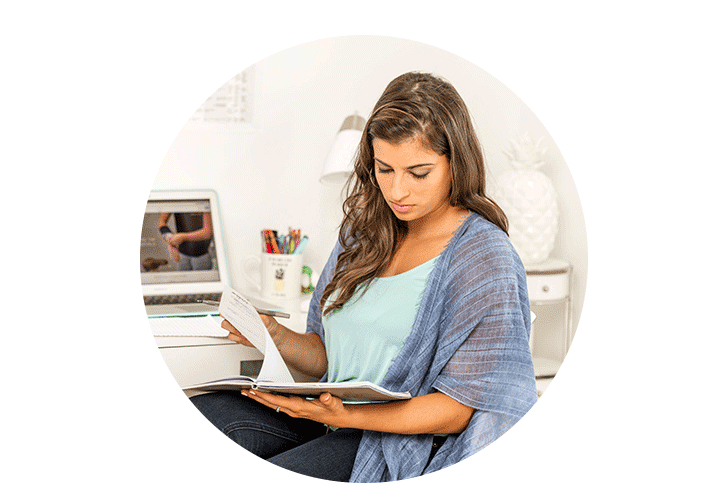 "You can find remote talent for everything from web, email, and design work to bookkeeping, SEO, and IT support. Freelancers show their rates and previous work."
Gusto provides cloud-based payroll, benefits, and human resource management software for U.S.-based businesses.
Great for start-ups and scaling businesses

Offers employee benefit add-ons, including workers comp and health insurance

Full spectrum of automation and tax filing assistance

Health benefits limited to 38 states and Washington, D.C.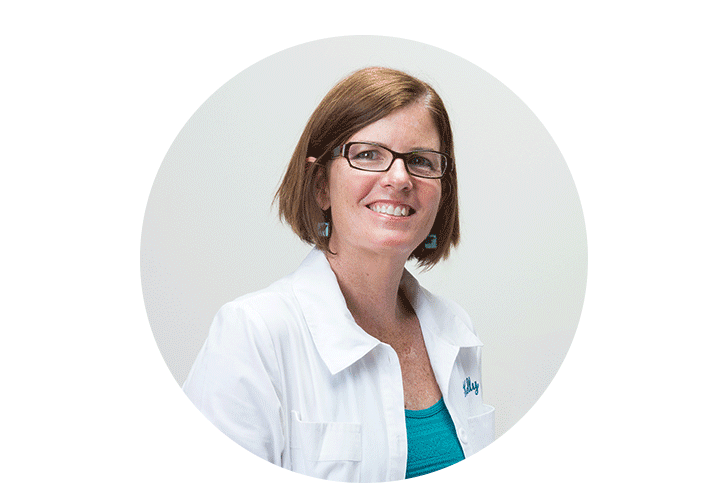 "Gusto is intuitive and affordable. You can integrate with your accounting platform, so your bookkeeper will love it. You can start small and increase HR offerings as you scale."
Get all the basics, all in one place
Download our tech solutions cheat sheet to print or save for reference at any time.
We're here to help
Question about an existing shipment?
Have an account-related challenge?
Need tech support for fedex.com or FedEx software? Our customer support team is
here to help.


Don't ship without discounts!
Open a FedEx business account to save on eligible FedEx Express, FedEx Ground, and FedEx Freight services. Also become eligible for My FedEx Rewards.


Need help choosing?
Sometimes you need to speak with a person who can help you with the services and tools that fit your company. Fill out the request form and a FedEx sales consultant will call you in 1–2 business days.
Got a quick question?
We have a quick answer. Initiate a sales
chat to ask questions about shipping
options and solutions for your unique
logistics needs.
---
Important disclaimer
The views, information, and opinions expressed on this page are solely those of the contributor providing the content or review and do not necessarily represent the views of FedEx Corp., its subsidiaries, or its employees ("FedEx"). FedEx does not make any warranties as to the completeness, reliability, or accuracy of this information. The content is intended to be used for informational purposes only. It is important to do your own analysis based on your business needs before using any third-party products or services. Any actions you take upon the information on this page is strictly at your own risk.
The links being provided are as a convenience and for informational purposes only; they do not constitute an endorsement or an approval by FedEx of any of the products, services, or opinions of the corporation or organization or individual. FedEx bears no responsibility for the accuracy, legality, or content of the external site or for that of subsequent links. Contact the external site for answers to questions regarding its content.