Leveraging Digital: Preparing for a Busy Peak Season
Leveraging Digital: Preparing for a Busy Peak Season
September 16, 2021
2 p.m. ET – 3 p.m. ET
September 16, 2021
2 p.m. ET – 3 p.m. ET
Canadians have re-defined their habits and expectations when it comes to online shopping experiences over the past year. In fact, e-commerce spending is now expected to grow 20.7% year-over-year, with digital presence at the forefront1. For business owners, this translates into new realms of possibilities and growth. Leveraging digital channels and tools can help you strengthen your business and ensure you are well-positioned for growth.
In this session, our speakers will cover a range of topics relevant to making the most of this growth period. You'll hear from marketing and e-commerce experts about how to embrace the power of digital and social media to reach new customers ahead of the holiday rush.
Topics will include:

Where to start when it comes to digitizing your business

How to effectively use digital marketing channels such as email, web and social

How to control the narrative of your small business on social media
---
Click below to watch the video replay
Meet the Speakers
ANN-MARIE MCINTOSH, FEDEX EXPRESS CANADA
Ann-Marie is the Vice President Marketing, Customer Experience & Corporate Communications and is responsible for leading the marketing and customer experience strategy at FedEx Express Canada. She leads a team of 900 employees across contact centres, global clearance and marketing, and under her leadership, the FedEx Canadian marketing team have created corporate growth strategies for e-commerce, health care and international.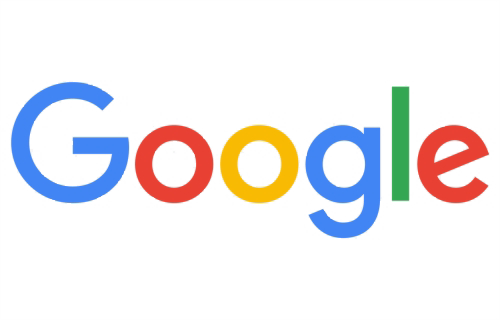 TRISTAN LEE, SMB MARKETING LEAD, GOOGLE CANADA
As SMB Marketing Lead at Google Canada, Tristan is focused on helping small and medium sized businesses embrace the power of digital and succeed within Canada and abroad. Prior to joining Google, he spent six years in brand management at Procter & Gamble, working on some of P&G's most loved health care and beauty brands. With over eight years of brand building under his belt, Tristan is proud of his capacity for empathy, entrepreneurial spirit, and track-record of innovating to drive breakthrough results. 
YONI LEVY, INDUSTRY MANAGER, FACEBOOK CANADA
Yoni has helped numerous companies throughout his career launch first-to-market products, grow client acquisition, and develop strategic partnerships. He currently leads a team of marketing advisors at Facebook that consult with global brands on how to maximize marketing ROI and unlock the full potential of business solutions available through Facebook and Instagram. 
SONYA FURDYK, MARKETING MANAGER, FACEBOOK CANADA
Sonya's background in technology marketing at startups such as Uberflip and Juice Mobile have powered her current role on the Global Business Marketing team at Facebook. She is responsible for multiple Canadian programs to help businesses of all sizes grow on Facebook's family of apps and services. 
Make E-Commerce Easier
You've worked hard to build your business. Let us help, too. We're ready to set you up for success with our dependable shipping solutions, simple returns, time-saving tools and expert insights.
Get Started
Share Your Feedback
We want to hear from you. Tell us what you'd like to see at future Delivering Insights events.
GIVE FEEDBACK
Key Takeaway Document
We want to hear from you. Tell us what you'd like to see at future Delivering Insights events.
Get Our Tips
The information presented in this webinar is provided as a convenience for informational purposes only and does not constitute an endorsement or an approval by FedEx of any of business, products, services, or opinions of any other corporation or organization or individual. FedEx bears no responsibility for the accuracy, legality, or content of information provided by third-parties. It is important to do your own analysis based on your business needs before using any third-party products or services. Any actions you take upon the information presented in this webinar is strictly at your own risk.