Save up to 45% on FedEx® shipping services
As a EasyPost customer, you can take advantage of discounts on our services for your shipments within Canada, to the U.S. or to destinations around the world. You'll benefit from special discounts up to 45% off our FedEx Express® services, and up to 20% off FedEx Ground® services.

Saving is just the beginning.
We're here to help your business deliver.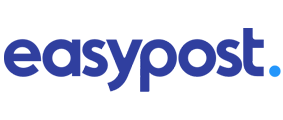 Give your customers more flexibility and control over their deliveries.
A great delivery experience helps your business stand out. With FedEx® Delivery Manager, you can give your customers more flexibility and control by offering timely delivery notifications and options to reschedule or redirect shipments. Plus, it's free for your business — and could even help you boost customer loyalty.

Provide your customers with convenient with FedEx® Return Solutions. 
Provide your customers with easy-to-use return label options and access to an extensive network of over 1,200 drop-off locations across Canada.
Drive growth, build loyalty and deliver an outstanding experience with powerful solutions. 
FedEx services, tracking tools, and accessible retail locations allow you and your customers to stay connected to their shipments, offer convenience and flexibility, and help provide a great "last mile" delivery experience.
Enjoy a variety of reliable service options to fit your shipping needs. 
Whether you are shipping across town or around the world, our portfolio of solutions fit any need, budget, or schedule, connecting your business to more than 220 countries and territories around the globe.
Experience outstanding customer service. 
Our award-winning customer service team provides support 24 hours a day, 7 days a week, 365 days of the year.