Ship. Pick up. Drop off. Relax. Now at Staples.
Ship. Pick up. Drop off. Relax. Now at Staples.
FedEx and Staples are a great package deal.
We're open! During COVID-19 restrictions, FedEx shipping services continue to be available across the country.* Conveniently ship, pick up or drop off your FedEx packages at Staples—we've got you covered.
*FedEx shipping services are available where local restrictions allow. Contact your local Staples store to verify store hours and availability. 
Flexibility
Ship, pick up or drop off your FedEx packages when it best fits your needs and schedule.
Security
Get extra peace of mind by picking up your packages from a secure FedEx retail location.
Convenience
Visit a participating Staples location in your neighbourhood to access FedEx® shipping services.
Take control of your future home deliveries
Request to have your incoming packages delivered to a secure Staples location for pickup using FedEx® Delivery Manager — and get that extra peace of mind.
LEARN MORE OR SIGN UP
How do I redirect my packages?*

Locate and click Manage Delivery and then Hold at Location on the tracking results page.†

Enter the original delivery address for authentication.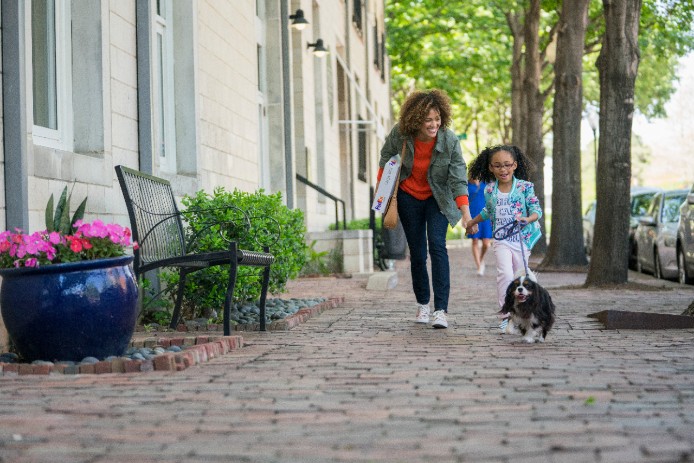 *This option may not be available for all shipments.
†This option will appear, if available, once the shipment is on its way.
Ship or drop off on your way.
Do you need to ship a package or return an online purchase? You can conveniently ship or drop off your packages inside participating Staples locations near where you live, work or shop.
How do I prepare my packages?

Step 1
Bring the item(s) you would like to ship or return.
Step 2
Purchase packing materials in-store, choose from complimentary FedEx Express packaging or use your own packaging.

Step 3
Purchase FedEx shipping services inside the store.

If you already have a FedEx return label, bring it with you, or create and print a shipping label online using your credit card or account prior to arriving at the location. Learn how.
---
Frequently Asked Questions
General Information
To find a location near you including store hours, directions, and latest drop-off times, please click here. Once you are inside one of these locations, please look for any FedEx signage or visit the main counter/register for assistance.
 
There is no premium fee or surcharge for dropping off or redirecting your packages for pickup.
 
Staples will provide you with a FedEx® tracking number, so you can easily track the status of your packages from your desktop, laptop or mobile device. For added convenience, download the FedEx® Mobile App.


Shipping / Dropping off
Picking Up / Redirecting
You will need to bring a government-issued photo identification that includes the recipient's address along with your FedEx® tracking number. For details, please visit fedex.ca/ID.