Bring E-Commerce to Life
Bring E-Commerce to Life
Create a seamless online shopping experience to meet the dynamic needs of your customers.
Create a seamless online shopping experience to meet the dynamic needs of your customers.
FedEx offers convenient services, tools and retail locations that can help improve your customers' delivery experience.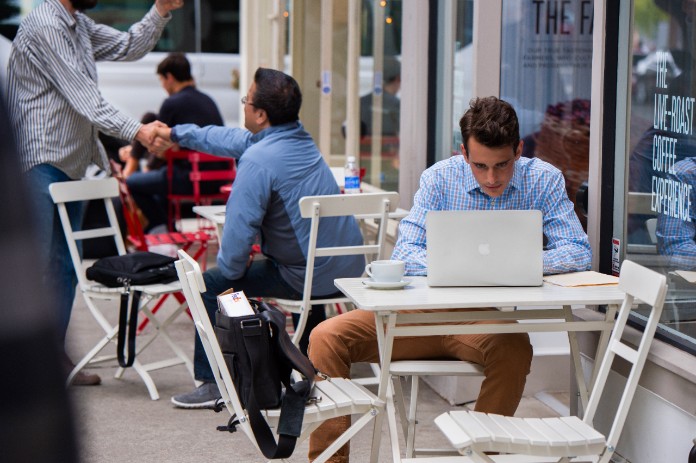 FedEx Delivery Manager
FedEx Delivery Manager is a free interactive service that advises your customers via email when their shipments will arrive and provides them alternative delivery options via a secure website.

Redirect to Retail
Your customers can get that extra peace of mind by redirecting their packages to a participating FedEx retail location for pickup instead of having them left on their doorstep while they're out.
---
Hear From Our Customers

Snuggle Bugz
Tanya and Ben Burmaster, Co-Founders of Snuggle Bugz, talk about the importance of fast and reliable shipping for their booming baby retail and e-commerce business.
Watch the video!
Mabel's Labels
Mabel's Labels can meet and exceed customer expectations with quick and simple shipping solutions.
Watch the video!
KapscoMoto
Chris Kapsalakis, Founder and CEO of KapscoMoto, talks about the growth of e-commerce and the importance of fast and reliable shipping. 
Watch the video!


Read Our White Paper on Emerging Markets
Emerging markets are creating exciting opportunities for e-commerce brands. Read our white paper, 5 Steps to Global Growth in an E-Commerce World, to learn about global trends in e-commerce and find out how to capitalize on global markets.
Download the white paper

Ship anywhere at the speed you need.
FedEx offers a breadth of shipping solutions to give your business the flexibility to grow at its own pace and serve your customers in Canada and abroad.




Enjoy the simplicity of easy returns.
Allow your customers to shop with ease and peace of mind knowing that if they need to return their online purchases, there's an easy way to make that happen.



Keep tabs on your shipments.
Give your customers the assurance they're looking for by allowing them to track their packages and providing them with flexible delivery signature options.
 



Streamline order management.
No need to change your order management systems. Online and software solutions integrate seamlessly with FedEx technology and allow you to easily stay on top of customer purchases.



Prepare your packages for shipping.
With packaging options from FedEx, we can help ensure that your items are delivered as expected, providing a positive shopping experience for your customers.



Pickup and drop-off locations.
FedEx offers a range of retail pick up and drop off points to keep up with the dynamic needs of your customers.
 



New to FedEx? Start saving today.
Open a FedEx account and save up to 45% for your first 6 months.*
Open an account
*Effective the date your FedEx account is created or enrolled in the program. Discounts based on list price (transportation charges only) and exclude surcharges, special handling fees, duties, taxes or other additional charges. For complete details, see the program Terms and Conditions.