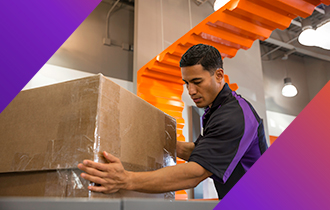 Test and Select Proper Packaging
Test and Select Proper Packaging
Packaging Tips and Solutions for Your Business
It's important to consider packaging as part of your e-commerce strategy, since it's an extension of your brand. Your products should be protected, kept safe during shipping, and make a good first impression when they arrive at your customer's doorstep.
Test your packaging
Get the expertise you need from the engineers at the FedEx Packaging Lab in Memphis to help your products arrive safely. Basic tests are complimentary to FedEx account holders.*
Learn about the Lab
*Some restrictions apply. You can submit up to four packages for testing per two-week cycle. The FedEx Packaging Lab will perform basic distribution testing (ISTA 6-FedEx-A, ISTA 6-FedEx-B, and ISTA 3B tests) at no charge. You simply cover the cost of shipping your test package to the FedEx Packaging Lab. Please note that these services are available in English only.
---
Packaging Insights for Your Business
Understand dimensional weight to save on shipping
The shipping cost of most lightweight packages are determined by their dimensional weight. Learn what it is and how it impacts the total cost.
---
Read tips from a packaging engineer
Learn six things to consider for safe shipping, and more, from the experts at the FedEx Packaging Lab.