Boost Your Revenue With FedEx Ground and FedEx Home Delivery®
Boost Your Revenue With FedEx Ground and FedEx Home Delivery®
In preparation for the upcoming peak season, here's a summary of how the pricing that took place last November can help you bring in more revenue when you ship via FedEx Ground and FedEx Home Delivery: 
Your FedEx Ground pricing is now based off the current FedEx® Retail Rates, rather than FedEx® Standard List Rates. Because FedEx Retail Rates include the most common surcharges (fuel, residential and delivery area), you can feel confident you're accurately quoting to your customers the price of their shipments.
The discounts enable you to lower your pricing, which brings more customers to the door wanting to ship via FedEx Ground® and FedEx Home Delivery services.
Lower shipping prices make you more competitive and can help drive customer loyalty and increase shipping volume.
Service Features
These talking points on FedEx Ground and FedEx Home Delivery will help guide your customers on smart shipping choices:
FedEx Ground for business delivery is:

Fast. FedEx Ground is faster to more locations than UPS Ground. 
Overnight. Next-day service is available to within 300 miles from your FedEx Authorized ShipCenter® (FASC) location in most of the country.
Cost-effective. We have some of the most economical rates in the ground shipping industry.
Reliable. FedEx Ground is supported by our money-back guarantee.1

FedEx Home Delivery for delivery of residential packages up to 70 lbs. is:

Convenient. We deliver Monday–Saturday, 9 a.m.–8 p.m. And because Saturday is a standard delivery day, there's no additional charge.2
Accommodating. Your customers can specify the day and time range they want their package delivered — even in the evenings for an additional charge.2 Go to the FedEx Home Delivery page for details on the convenient delivery options. 
Reliable. FedEx Home Delivery is supported by our money-back guarantee.1
To view specific origin-to-destination information for FedEx Ground and FedEx Home Delivery shipments from your store's ZIP code, go to fedex.com/maps.
Marketing Materials
Merchandise your store year-round with our new mobile featuring FedEx Express® and FedEx Ground services. Go to the Marketing Toolbox on FASCnet.com to order the mobile at no charge.
1For information on the money-back guarantee, go to the Service Guide on fedex.com.
2FedEx Date Certain Home Delivery®, FedEx Evening Home Delivery®, FedEx Appointment Home Delivery® and Saturday delivery are not available to all areas.
FedEx Authorized ShipCenter Testimonials
Read what your peers are saying about the new FedEx Ground pricing structure:
"The new pricing structure [from November 2018] makes FedEx a lot more competitive with smaller, lighter packages. It's converted a lot of shipments that would've gone Priority Mail because of cost to FedEx Ground or FedEx Home Delivery."
Marty Johnson, Owner
Uncle Marty's Shipping Office
Ithaca, New York
---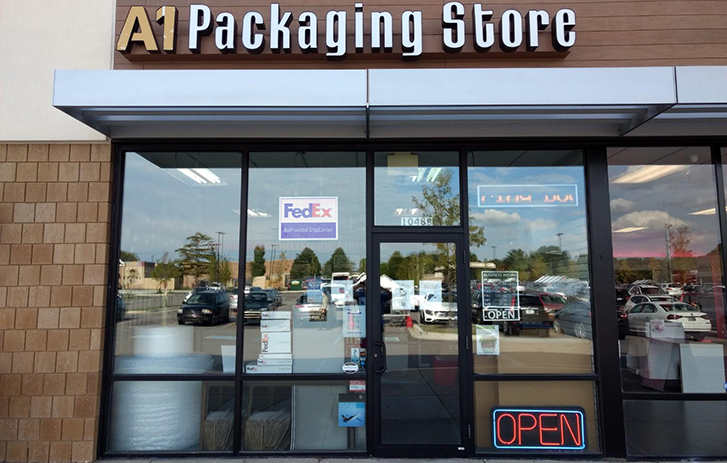 "Since I've committed to FedEx, my rates are so much better than they are with UPS. Because I get better discounts, FedEx Ground is cheaper [than the competition]. The new pricing [from November 2018] lowered my cost on some stuff, but it didn't change a lot for me because I was already pushing it."
Kevin Presse, Owner
A1 Packaging Store
West Lafayette, Indiana
---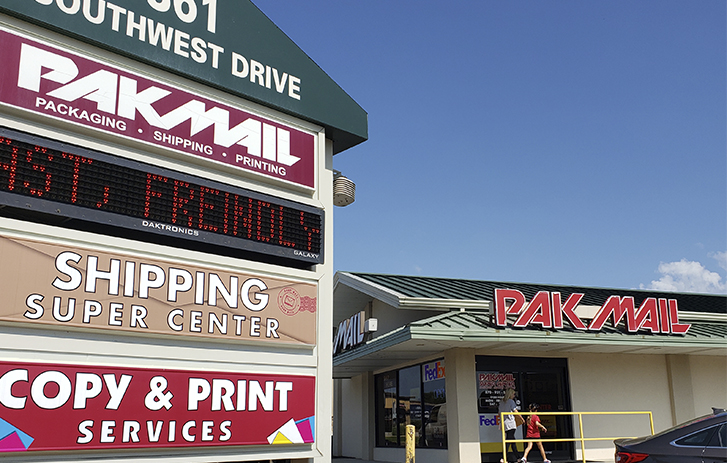 "The [November 2018 pricing change] enables us to make just a little bit more profit and also bring our prices down to be more competitive with similar services across the other carriers. It's definitely more competitive against Priority Mail and UPS Ground. The service is faster, the rates are better. FedEx volumes in our store have gone up because of that."
Tim Kincade, Owner
Pak Mail Jonesboro 487
Jonesboro, Arkansas
---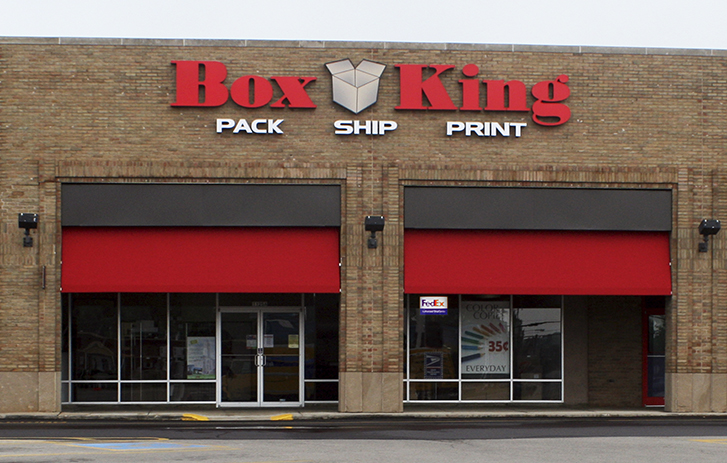 "The restructure that FedEx did last year helped to give us a better pricing advantage. I am actually making more while still charging my customers the same amount."
Steve Dick, Owner
Box King
Springfield, Ohio
---
"We do more with FedEx, so our rates are better. And with the new FedEx pricing, we've been able to bump up our margins a percent or two. The first option we offer [our customers] is FedEx Ground."
Norman Froscher, Owner
Espresso Mail
West Palm Beach, Florida