FedEx Small Business Grant Contest details
FedEx Small Business Grant Contest details
What is the FedEx Small Business Grant Contest?
It's a grant contest with 10 small business winners. They receive grants, prizes, and insights from FedEx experts to help them grow their business. And they join a community of small businesses that offer peer insights.
It's open to U.S.-based for-profit small businesses that have fewer than 99 employees and have been in operation selling a product or service for not less than six (6) months at the start of the contest. 
Why does FedEx offer the contest?
We know it's difficult for even the most promising small business to grow.
We know it because we work with thousands of small businesses every day. We talk to the owners to solve their logistics challenges. We commission research on business. And when it comes to running a business, sometimes we have access to resources, experience, and experts that small companies don't.
But we succeed together.
The FedEx Small Business Grant is about sharing our expertise and resources to help small businesses scale up and thrive.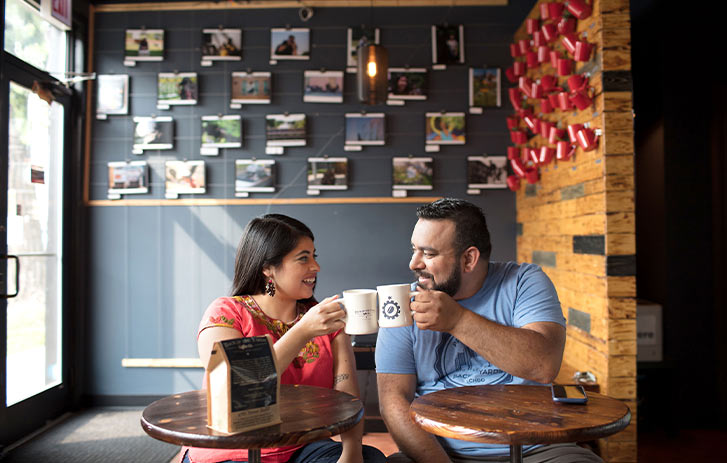 2018 grant winner Back of the Yards Coffee Co. used their funds to create a marketing video that helped them connect with their community and express their philosophy of giving back.
How much are the grants and prizes?
The grant amounts change every year as the contest grows.
2019 FedEx Small Business Grant Contest prize packages included:
Grand prize: One (1) winner of $50,000, plus $7,500 in FedEx Office® print and business services



Silver prize: One (1) winner of $30,000, plus $5,000 in FedEx Office print and business services




Bronze prize: Eight (8) winners of $15,000, plus $1,000 in FedEx Office print and business services



How do I enter?
When the contest season starts, www.fedex.com/grantcontest will go live with more info on the contest and entry links.


When entry opens, write a short profile. Review an example, then share your unique story and offerings.


Upload photos and a logo. Capture the spirit of your business in images.


Create a video. Create a one-minute video pitch about your business. Check out some simple tips to get you started.


Get the word out. Remind fans to vote for you. Votes are one of the many factors that help you get noticed by the judges.
2018 grant winner Rumi Spice has a big reach – Afghanistan. These military veterans work to bring world-class saffron to retail, wholesale, and online markets – and some of the best restaurants in the United States – while providing opportunities for Afghan farmers and women.
What's the contest deadline?
The contest entry period for 2019 was February 19 to March 25, with voting from February 27 to April 1. Winners were announced on April 29 at www.fedex.com/grantcontest.
The next contest will open in early 2020.
How big is the contest?
The 2019 contest garnered over 1.3 million votes and attracted more than 13,000 candidates from across the United States. Over the past seven years, over 37,000 businesses have entered the contest in the United States alone.
The contest is closed right now. What are my next steps?
Follow us on Facebook and Twitter for the latest updates on the FedEx Small Business Grant Contest and mark down the contest open dates when they become available. 
In the meantime, read (and watch) the stories of previous winners to see what made them successful. Voting is a part of the contest. Plan how you'll create your entry video and get the word out to your customers.