FedEx® Space Solutions
FedEx® Space Solutions
Helping You Launch on Time
Helping You Launch on Time
Ensure Your Product's Safe Journey
Exciting activities are happening in space. Innovative use of satellite and space-driven technology is helping to improve human welfare, safety and prosperity. Researchers and scientists are studying remote sensing, collecting scientific data and performing biomedical research. Space technology helps drive defense applications and aids in developing microspace platforms and communications.
Whatever part you play in this cutting-edge industry, we have the expertise to help you develop packaging and shipping solutions that maximize your efficiency, minimize costly downtime and safeguard the delivery of your critical assets.
Rely on FedEx Space Solutions when your high-value shipments are ready for launch or for retrieval after landing. Choose your preferred mode for your heavy or oversized items, whether its rail, ocean freight, dedicated trucking or charter flights, and select the right monitoring and tracking solutions for your product. Plus, we'll work directly with you to prepare your customs documents and guide you in regulatory compliance.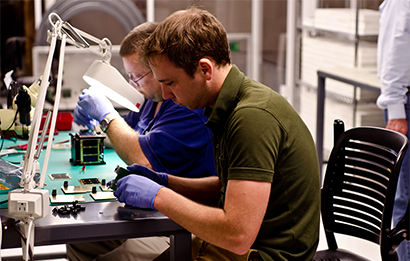 Critical & Time-Sensitive Services
For complex or critical shipments, depend on secure transport features and real-time visibility.
Learn about specialized services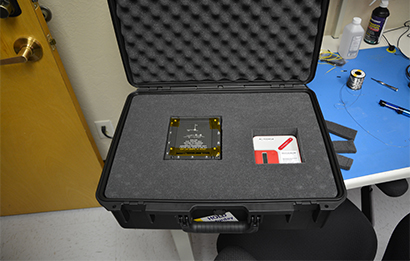 Packaging Services & Solutions
From tips to materials, find what you need to ensure your space shipments arrive safely at the lab or launch pad.
Get the right packaging
Related Service Options
SenseAware®, a FedEx Innovation
Monitor shipments of replacement parts in real time with data-driven technology.
Read how it works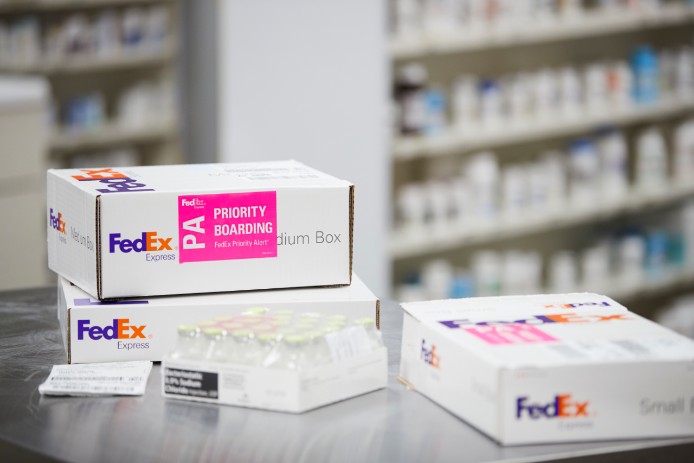 FedEx Priority Alert®
Get priority boarding and placement on our aircraft for your shipments, proactive notification of delays and a predetermined recovery process.
Get more details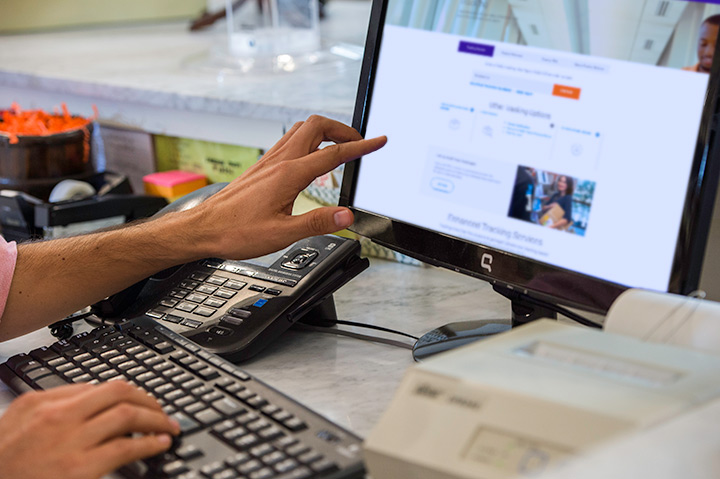 FedEx® Tracking
Create a shipment watch list, view delivery exceptions, obtain proof of delivery, export shipment data into a spreadsheet and more.
See the feature options
Learn More and Get Started Today
FedEx® Solutions for the Space Industry
For more information about our FedEx Space Solutions, contact the FedEx® Space Desk and we'll get back to you within 48 hours, Monday–Friday, 9 a.m.–6 p.m. CST. Our experts will assess your unique shipping needs and craft a customized solution.
FedEx Solutions for the Aerospace Industry
From shipping services to supply chain optimization, FedEx® Aerospace Solutions has what you need to keep your business flying high. Learn more at fedex.com/aerospace.html.