FedEx® Space Solutions
FedEx® Space Solutions
Critical & Time-Sensitive Services
Critical & Time-Sensitive Services
Count on Us to Go the Extra Mile
For complex shipments that require expedited delivery, temperature control, increased security or special handling, we'll create a solution that's right for you.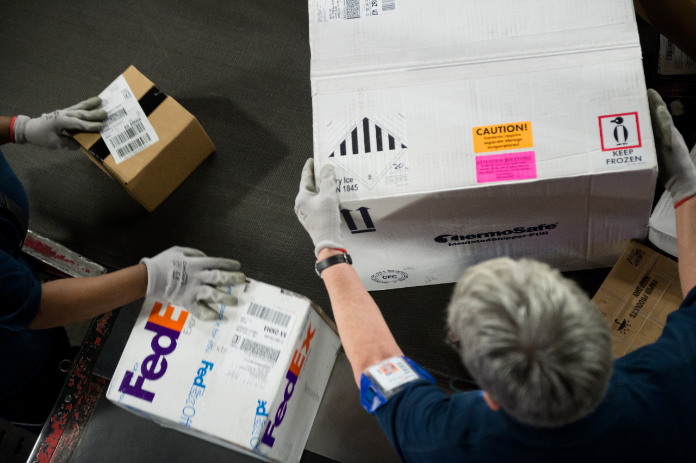 Ship Dangerous Goods
Get details on how to pack and label shipments, required training and available shipping services.
Learn more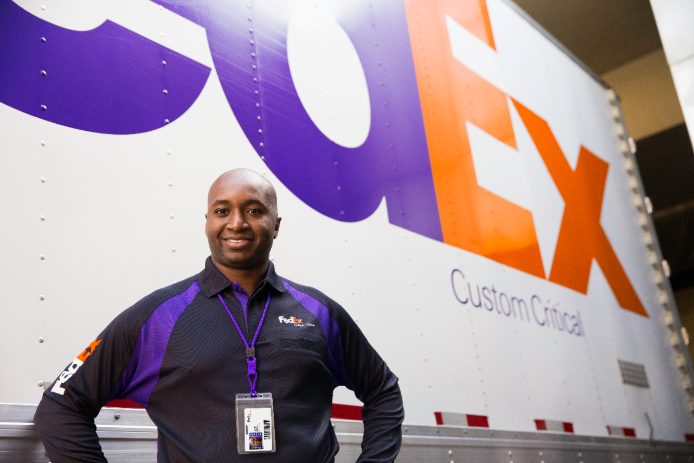 FedEx Custom Critical® Services
Get same-day and overnight delivery of package and freight shipments that need special handling services.
Get the details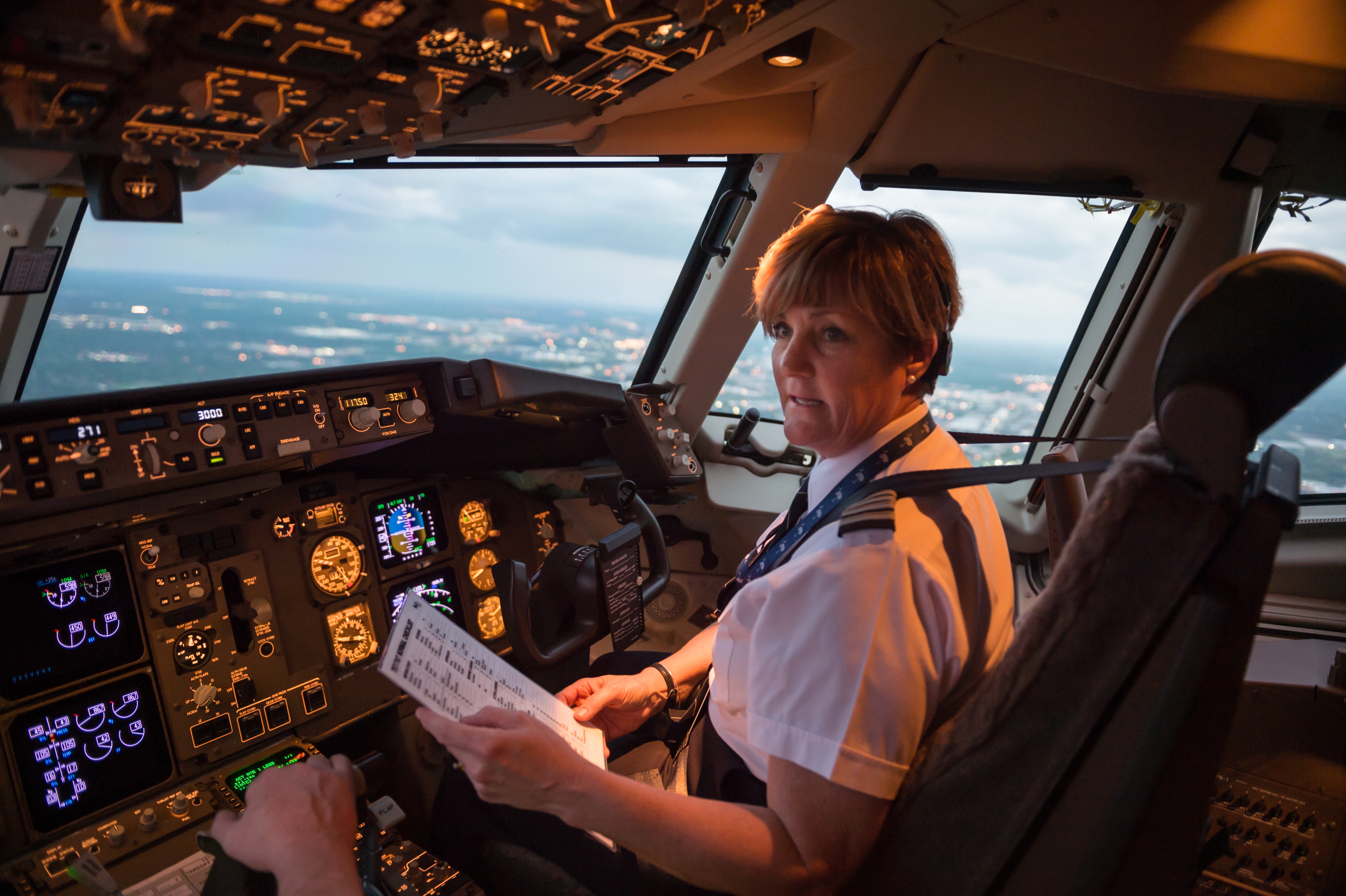 FedEx® Charters
Use our fleet of aircraft and set your own schedule for time-definite freight shipments.
Explore your options
Ship Dangerous Goods With Confidence
Count on us to get your jet fuel or lithium battery shipments delivered to your customers safely and quickly. Whether you're shipping accessible or inaccessible dangerous goods, via package or pallet, in the U.S. or around the world, we deliver fast — often overnight.
Before you can tender a dangerous goods shipment to us or any other air carrier, you're required by the federal government to attend job-specific dangerous goods training. Get the training you need by registering online for any of our FedEx sponsored seminars.
Also, before you can ship lithium metal batteries, you must be preapproved by the FedEx Express dangerous goods administration, UN 3090 Section IA and Section IB. Learn more here.
For additional information and assistance, contact the FedEx® Space Desk.
Use FedEx Custom Critical for Shipments With Special Handling Needs
For high-value and sensitive shipments, get customized solutions from FedEx Custom Critical. We specialize in same-day shipping and overnight delivery of critical freight, plus our experts will work with you to find the optimal shipping solution using any of our resources from across the FedEx network.
From trucks to planes specially trained drivers to enhanced security measures, temperature-controlled packaging to tracking and sensor monitoring devices, FedEx Custom Critical has the resources to help make your space program a success.
For assistance, contact the FedEx Space Desk.
Charter a Cargo Plane
When your freight can't fly on a scheduled service because of its critical timing, large size, special handling requirements or off-route destination, FedEx® Charters can meet your needs.
With our large and diverse fleet of aircraft, trained personnel and decades of experience, FedEx Charters provides service in and out of hundreds of U.S. and international airports. We plan your aircraft, schedule and flight on your requirements and the availability of our crews. Customized load plans and professional loadmasters ensure that you receive premium service and reliability.
For additional information and assistance, contact the FedEx Space Desk.
Related Service Options
SenseAware®, a FedEx Innovation
Monitor shipments of replacement parts in real time with data-driven technology.
Read how it works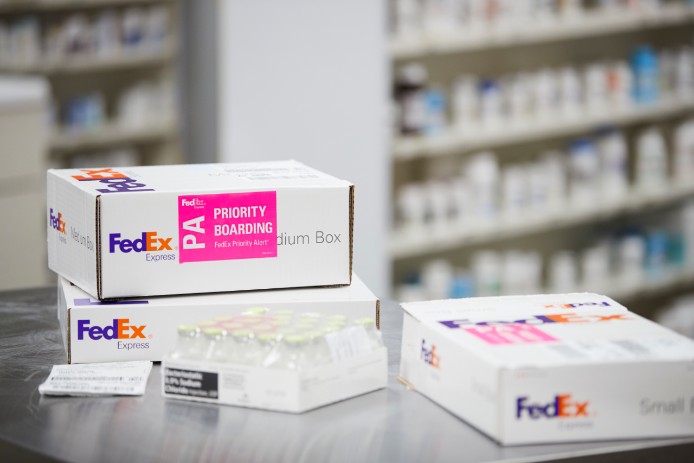 FedEx Priority Alert®
Get priority boarding and placement on our aircraft for your shipments, proactive notification of delays and a predetermined recovery process.
Get more details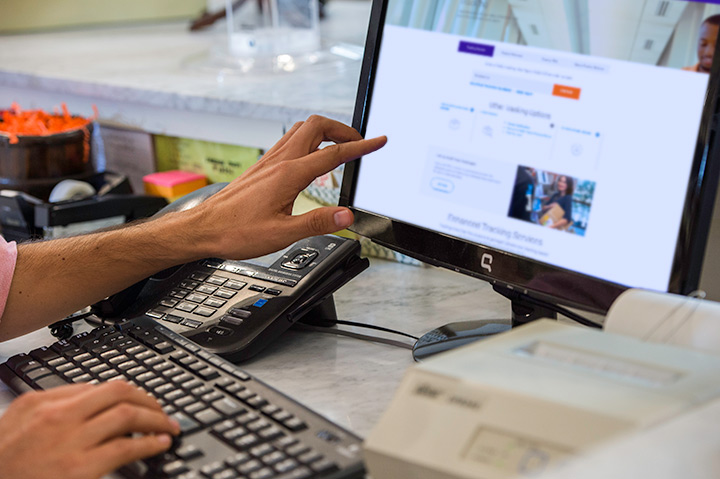 FedEx® Tracking
Create a shipment watch list, view delivery exceptions, obtain proof of delivery, export shipment data into a spreadsheet and more.
See the feature options
Learn More and Get Started Today
For more information about our FedEx Space Solutions, contact the FedEx Space Desk and we'll get back to you within 48 hours, Monday–Friday, 9 a.m.–6 p.m. CST. Our experts will assess your unique shipping needs and craft a customized solution.