Packing Resources and Supplies: How to Pack
Packing Resources and Supplies: How to Pack
Check out our insider tips and watch our how-to-pack videos. You can also stop by your local FedEx Office location for packing pointers or to let a team member professionally pack and ship for you. Find a location.
Insider Tips for Packing Like a Pro
Here are four simple steps to help ensure your shipment contents are secure. All you need to do is box, pack, seal and label. Let's get started.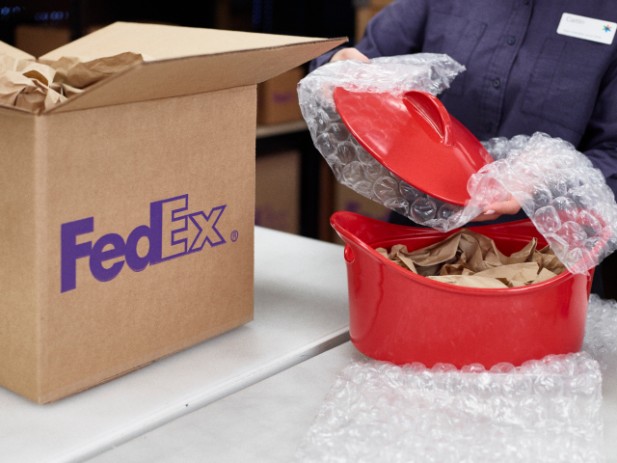 1. Box
Match your box to the size and weight of your item(s).
Use double-walled boxes for heavier items.
If reusing a box, remove all old labels and make sure it's high-quality, with no holes, tears or dents. 
2. Pack
Choose cushioning with enough density to keep items from shifting.
Bind printed material together.
Wrap and tape all sharp or protruding edges.
Put a copy of the label inside and write pertinent shipper/recipient details on the inner package flap.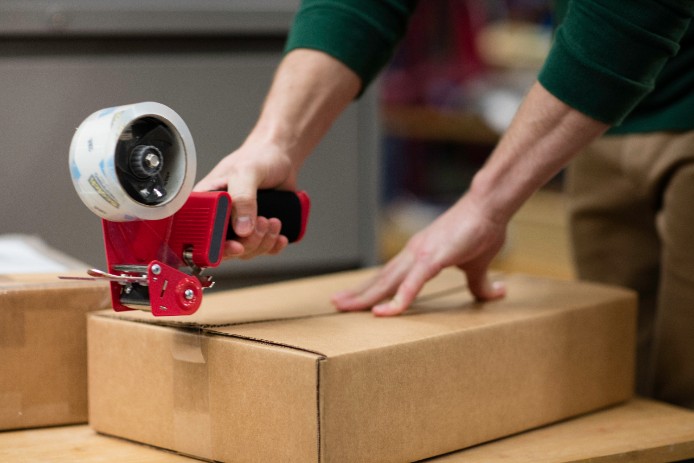 3. Seal
With your box properly packed, apply at least three strips of packing tape (no duct or masking tape) that is at least 2" wide evenly across all flaps and seams, top and bottom.
Use the H taping method.    
4. Label
Firmly secure the label or pouch on the package's largest surface.    

If you're using a pouch, be sure to reseal it after inserting the shipping label.    

Properly packing your shipments can help you avoid damage and delays. Our videos will show you how to pack items such as computers and framed artwork that need extra protection.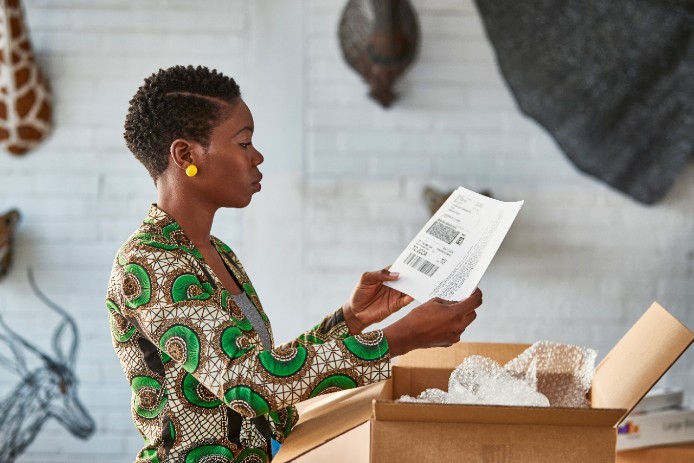 How to Pack, Seal and Label Shipments
Watch the steps
How to Pack a Desktop Computer for Shipping
View our Tips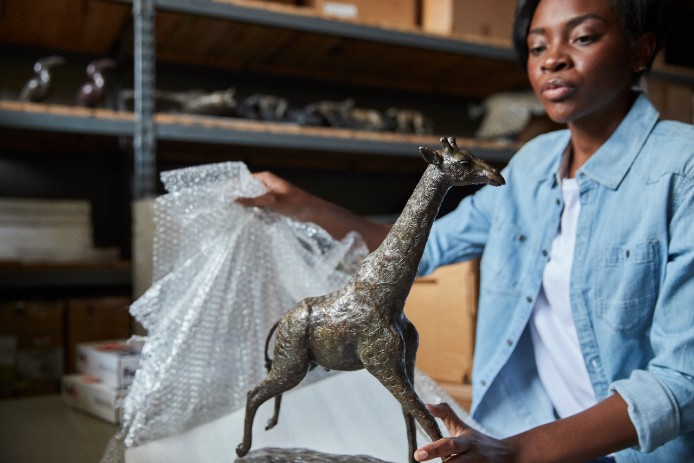 How to Safely Pack and Ship Framed Artwork
See how it's done
*NOTICE: These videos are provided to FedEx customers to help reduce loss or damage due to improper packaging. They are not intended to be a comprehensive guide for packaging items we accept for transit. We make no warranties, express or implied, regarding this information. Proper packaging is the sole responsibility of the shipper. For more information and additional guidelines, refer to the packaging information provided on this Packing Resources and Supplies page, email packagingservices@fedex.com or contact FedEx Packaging Services at 1.800.633.7019. Refer to the current FedEx Service Guide for terms, conditions and limitations applicable to FedEx® delivery services.